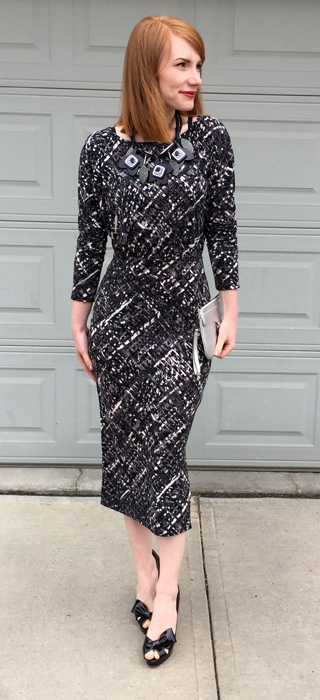 This dress is not complicated, per se … except that it sort of is. Here's the thing: I can't decide if I should keep it or let it go. I love the silhouette, and in theory it should look great on me. And it does … from some angles. From others — and you'll have to take my word for it — it makes me look like a truck. I don't know if it's because I'm not tall enough to pull it off, or not curvy enough, or what. Maybe it's the print. I don't know.
I gave it another try, and while I liked the resulting outfit well enough, I'm still not sold on the dress. Considering the bursting-at-the-seams state of my closet, I think the answer to my dilemma is clear. Time to make like Elsa, and let it go.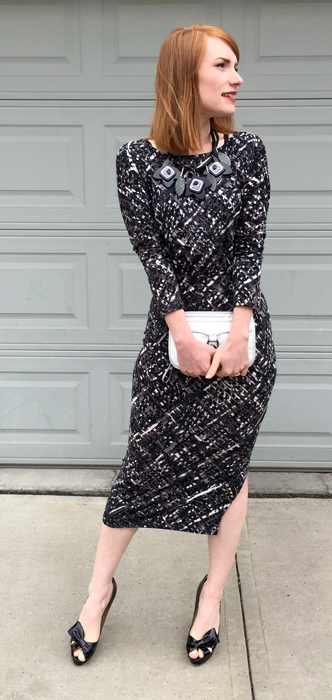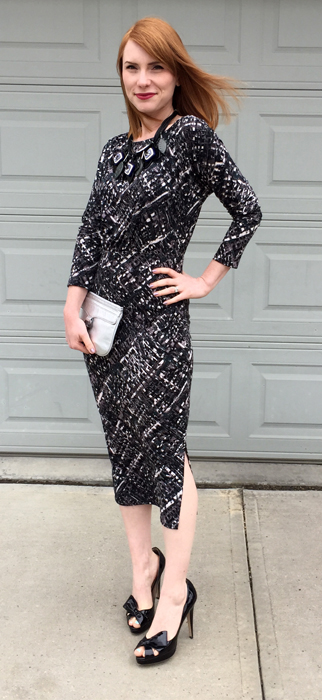 I wore this outfit to the christening of a friend's daughter. The church where it was held was recently renovated, and I could not resist snapping a bazillion photos. How beautiful are those painted ikons on the walls?