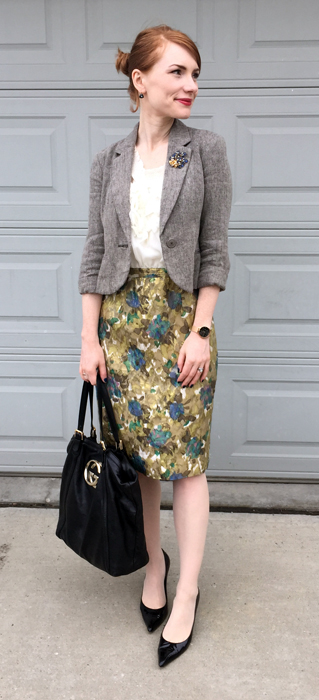 Is gold, floral brocade minimalist? Well, it's all relative. In this case, I made a conscious effort to keep things very neutral to compensate for the eye-catching bottom half of this Moulinette Souers dress, and I think the result is understated chic. Is it presumptuous to declare myself chic? Probably. At any rate, I loved wearing this outfit.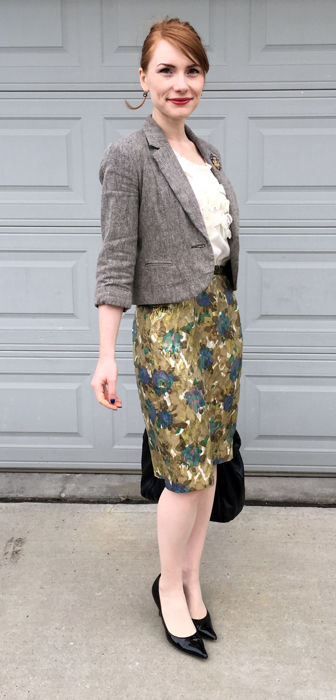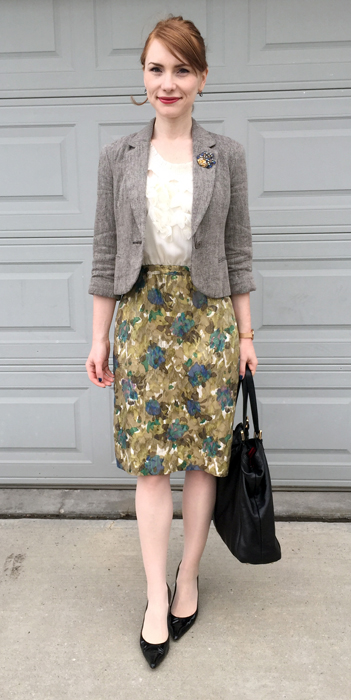 This cropped Tabitha blazer was a recent thrift find, and I have a feeling it's going to be a keeper. It's hard to find cropped blazers that don't look twee or "junior department"-esque, but I think this one manages to pass the test. Which is a good thing, because cropped blazers looked great with sheath dresses as well as high waisted skirts. This greige-y colour is versatile too, so I've got lots of remixing ideas. Stay tuned!
On an unrelated note, this month's book club post (coming up this Friday) is an Ask Me Anything edition so don't forget to send me your questions, or leave them in the comments.