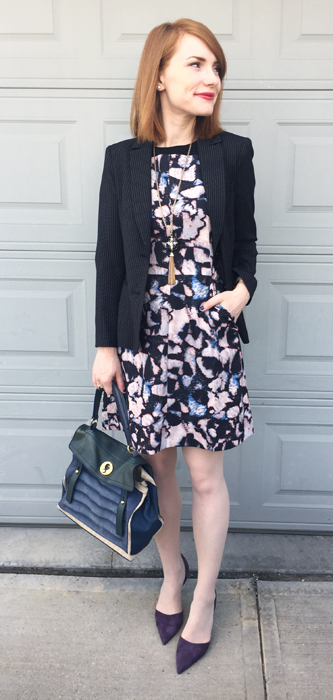 I know: this blog might as well be called "A Dress A Day, Everyday" because that's what it seems to have turned into, but bear with me. I got some new pretties in the mail this week: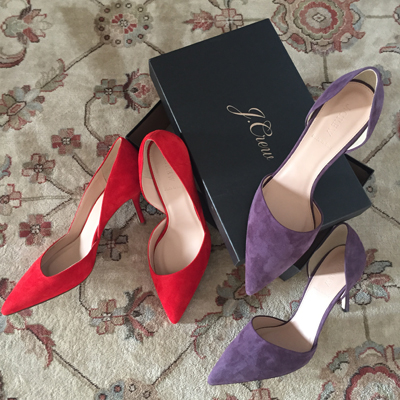 Yes, I went a little nuts with the J. Crew shoe sale a few weeks ago — but it was *such* a good sale, you guys. (50% off final sale, can I get a "whoop whoop"!) Each of these pairs came to about $80 including shipping which, while not cheap, is a great deal for the quality they offer. I love my old J. Crew pumps, and these look to be just as good (and comfy too). So, of course, I couldn't wait to wear them.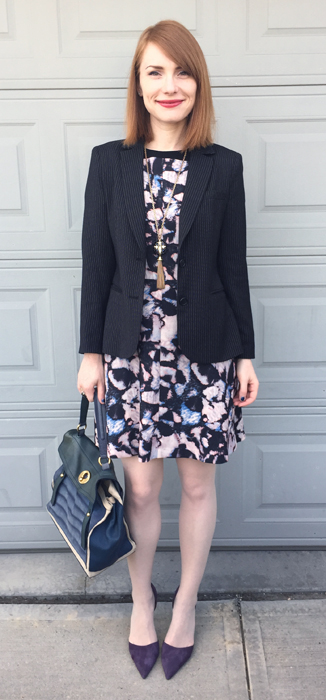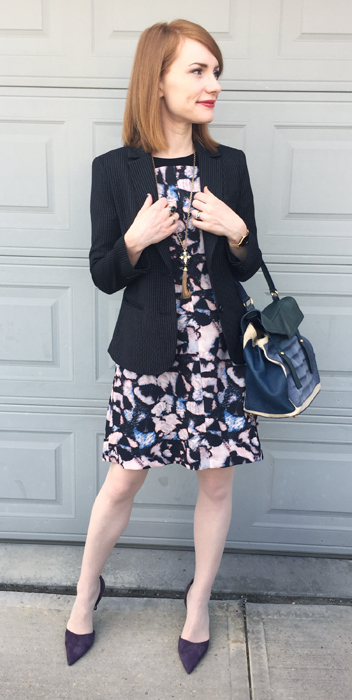 Speaking of fab new things, I love this dress so much. It's lined and has pockets, and it's sleek and cute and comfortable all at the same time. There's an interesting contrast panel around the back, which I will have to show you next time because … blazer, duh. Still in a hearing. This particular blazer is pretty good too — there is a good percentage of elastane in it, so it has some stretch that makes it comfortable for long days of sitting and typing. I can't emphasize how much of a difference that 2-4% elastane can make — and I say that as someone who used to hate blazers and eschew them in favour of cardigans. Check the fabric content, my friends!