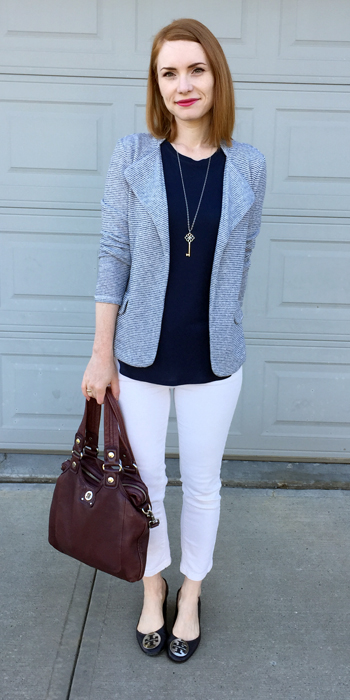 I wrote this post because I finally made it to the Old Strathcona farmers market not long ago, and I wanted to show you all the gorgeous stuffs I found there. I don't even love veggies that much, and yet I had a hard time stopping myself from buying enough of them to feed a small army.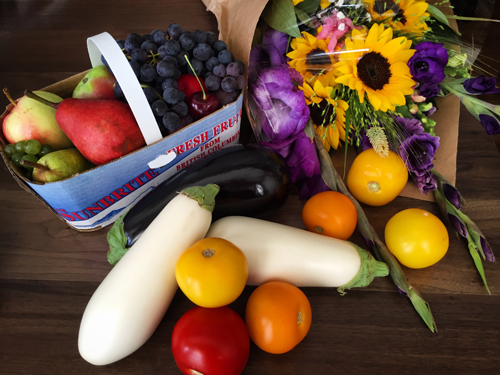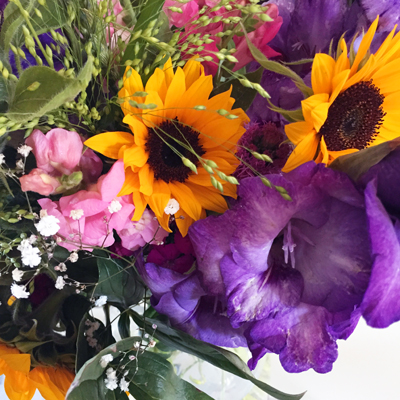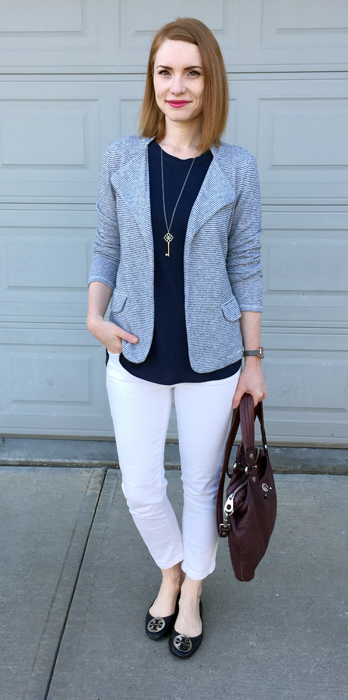 So, yeah, I also wore some clothes. I've been trying to get as much wear as I can out of these white jeans before summer ends. I like the visual results in most cases, but the stress is getting to me. Small kids + klutzy me + white anything just doesn't mix. I am constantly checking myself for stains, and even when I don't find any, the anxiety is always there. Lovers of white jeans, how do you do it?
My stain-phobia stopped me from wearing my white jeans with this next outfit, although I think it would have been a killer combo. I wore my light wash skinnies instead, sigh.
This floral Deletta top was one of my faves a couple of years ago, but I haven't worn it much lately. Last week I thought to myself, "Self, we need to do something about this!" and thus this outfit was born. And, yes, all my internal monologues are that thrilling.