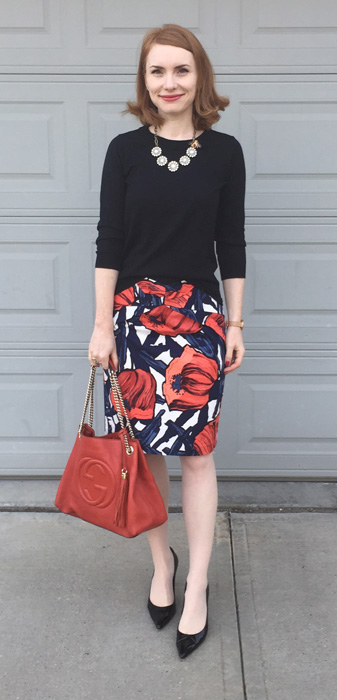 Not gonna lie: I posted this outfit solely so I could show you my MacGyver necklace. The skirt is also one of my faves, so there's that too. But speaking of the piece de resistance: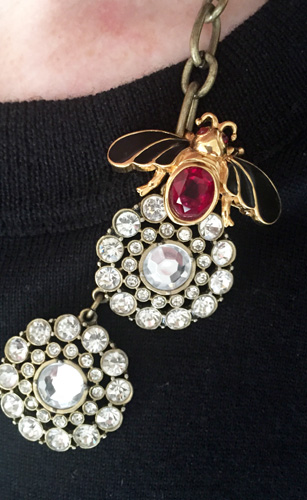 So this is basically just me, pinning a brooch adjacent to my necklace … but it turned out really cute, no? My inner magpie was all ready to pin 3 more brooches on there, but I exercised all the restraint I don't usually have and left well enough alone. Minimalism in action, ladies and gents.
The rest of the outfit is all old stuff you've seen a bazillion times, except for the bag, which is new. I'm liking it a lot, and it was a steal of a deal at my local consignment. It had been a while since my last bag purchase, so naturally I was starting to think about acquiring a new "baby", but I had no firm plans. (There are a few bags I've had my eye on, but no good deals to be had on eBay.) I stumbled on this Gucci Soho tote, and … bam. Plan made and executed. I love serendipity in action.