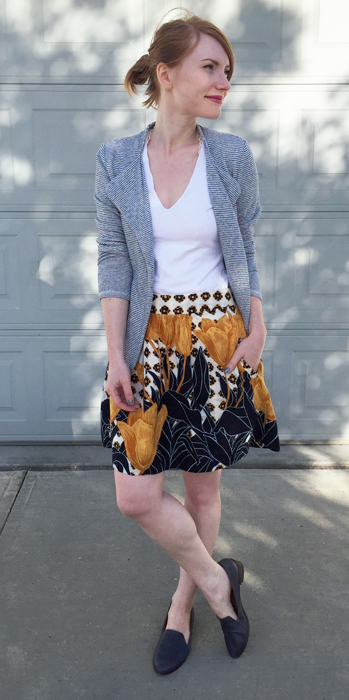 I took a couple of days off this week, and spent them recharging my batteries at home. It was all very low key — the highlight of my day was doing kindergarten drop-off and pick-up — but I did manage to squeeze in a pedicure and run some errands that required me to step out of my "around the house" leggings into something … um, less comfortable. Hah, just kidding — this outfit was pretty comfortable. A soft, knit blazer is usually a good bet for that.
This skirt was a favourite of mine a couple of summers ago, but I haven't worn it much (or at all, yikes!) this year. I've come to realize that I just don't gravitate towards skirts on my days off anymore, which is why I've been slowly winnowing down my casual skirts selection. I'm currently down to three, but I'm too attached to this one to let it go. I'm getting extra sentimental in my old age …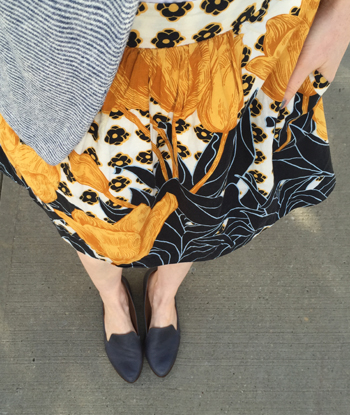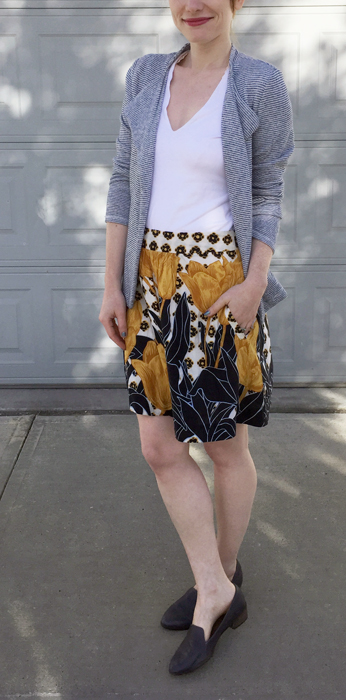 For those reading along at home, chapter 6 of A Temporary Engagement is up on my other blog today. Read it here.