August was a short work month but it packed a real punch nonetheless — so much so that I almost forgot that it was also my birthday month. I will say that turning 36 was a lot less angsty than turning 35 … although I'm relieved that 2016 is more than half over now, because it hasn't been the greatest year, has it? I suppose there are still 4 months left for things to turn around. Hear that, 2016? I bought a lottery ticket, just sayin'.
Alright, here are this month's outfits, all lined up: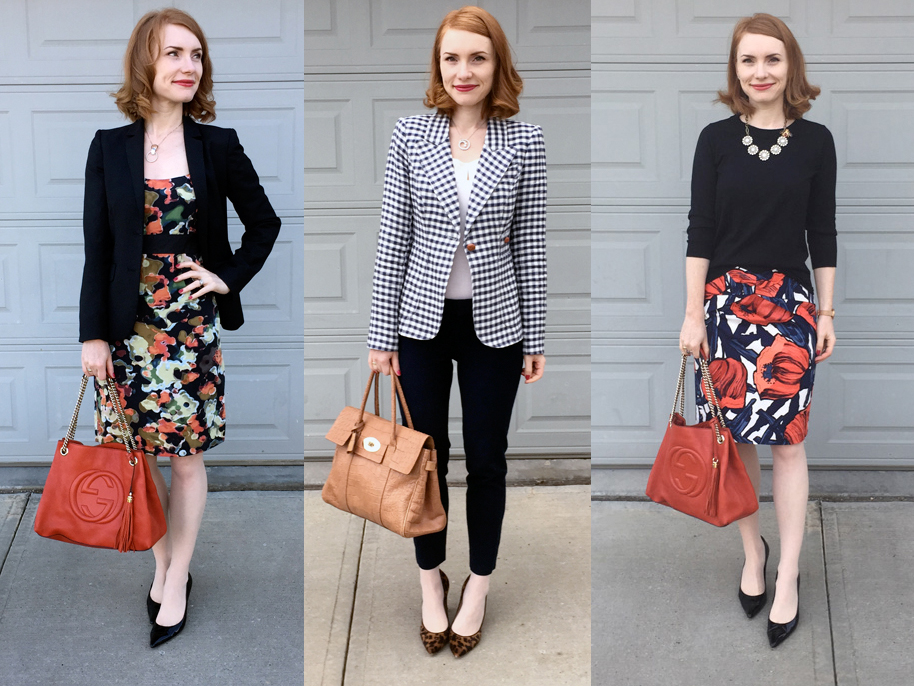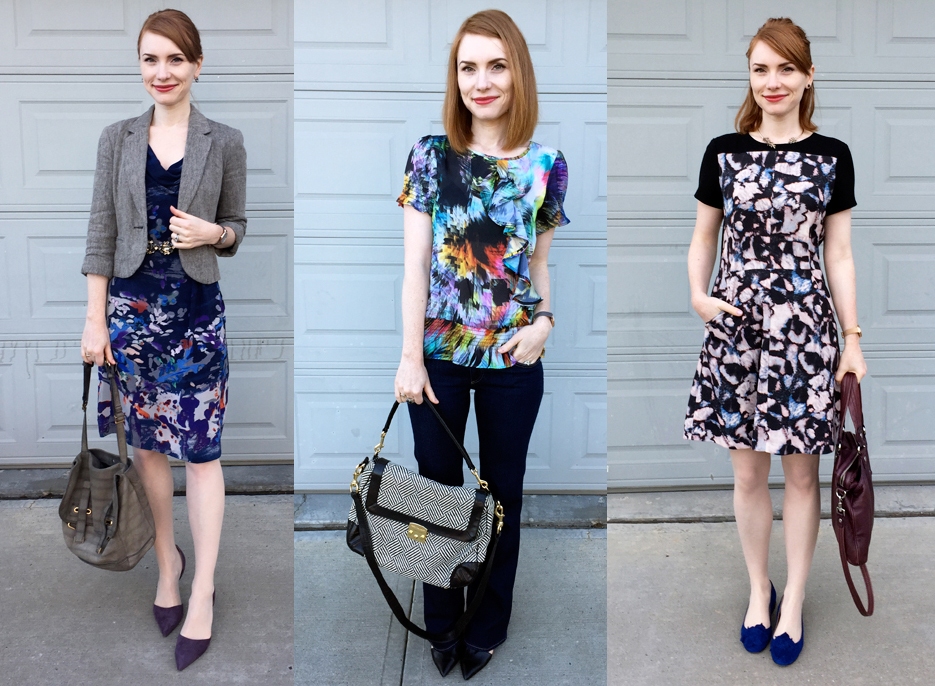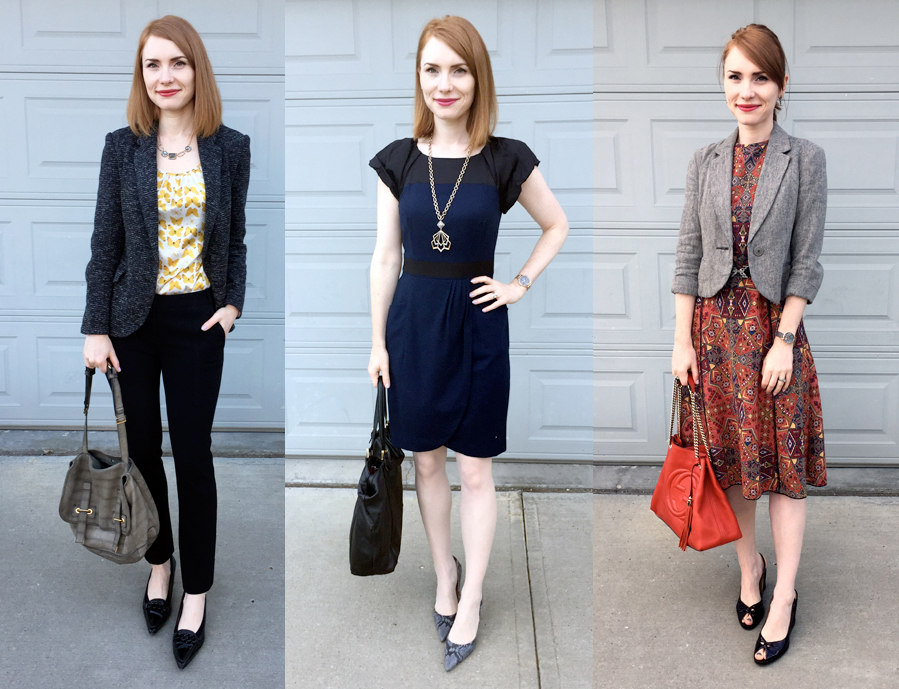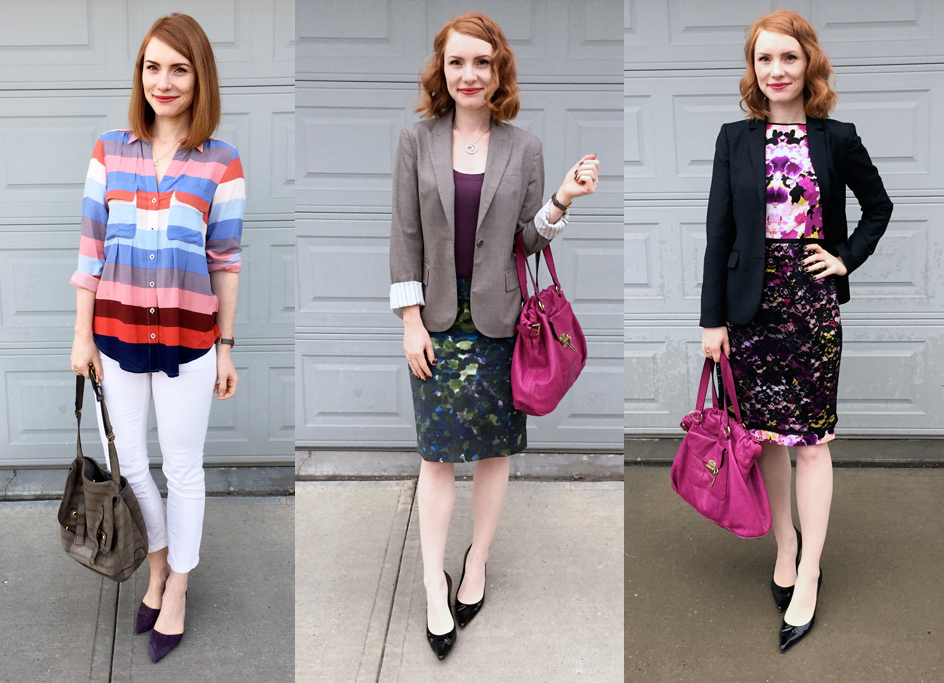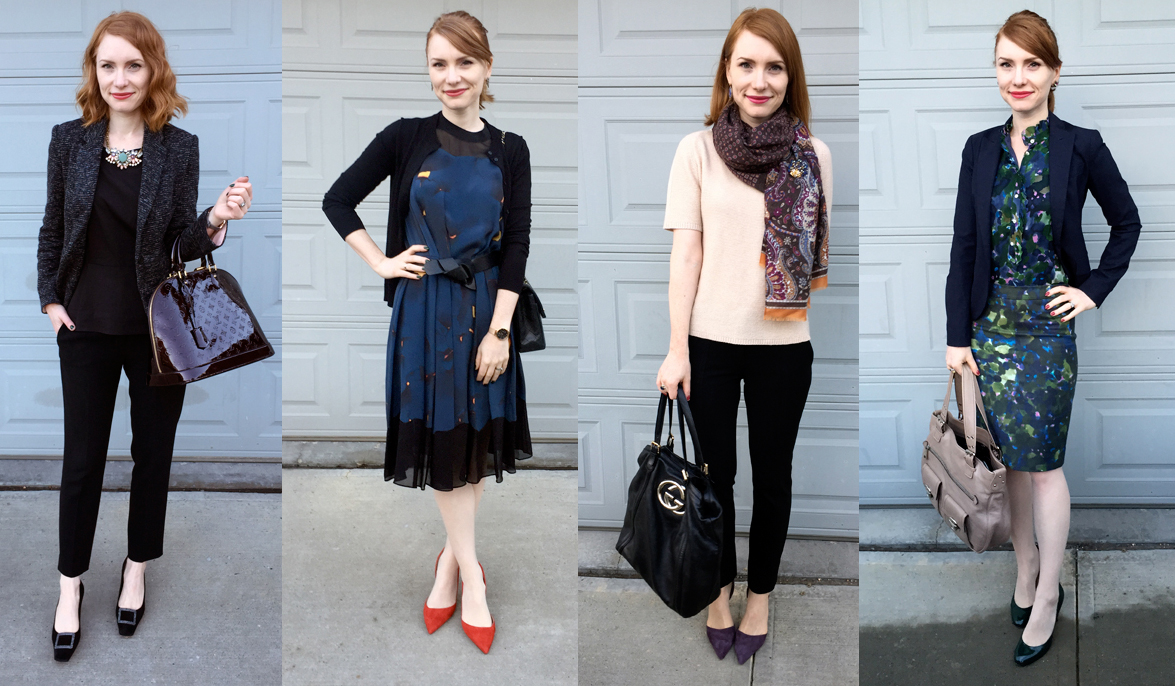 I'm still doing (or trying to do) the colourful minimalist thing, but this month it seems there was just … a lot of colour. Not super cohesive but I think that's largely due to the fact I've been thrifting a LOT lately, and I always want to wear new pieces right away instead of re-mixing with older ones. (Although, maybe it means that I'm not doing such a great job in sticking to my theme when shopping. Something to ponder, for sure.) On a semi-related note, I have a post coming up next week about my outfit-planning "process". And later this week, I'll be talking about one of the most important questions that thrifters have to ask themselves.
Hope you had a great Labour Day weekend!