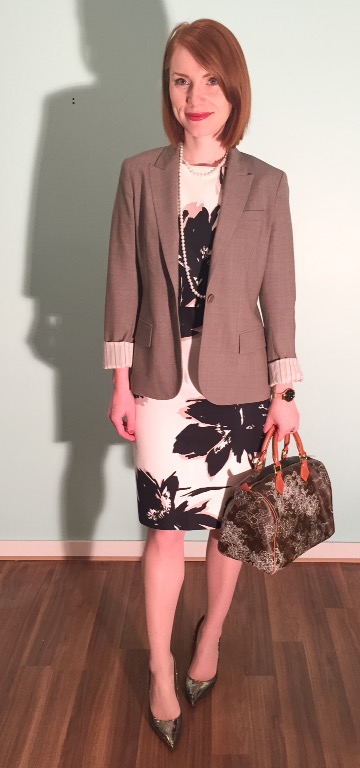 Such a loaded word, isn't it? When it comes to style, "effortless" says so much … and so little. I've been thinking a lot lately of what it means to me, and the answer is like a slippery fish; it slides out of my grasp even as I'm confident I've (finally) got it down to a succinct one-liner. In lieu of that, I can say this: to me, "effortless" connotes a harmony of outfit and wearer that appears entirely natural, not contrived. It's as if the clothes are nothing more than an extension of the person wearing them, as if they were made for the person, and made to be worn in precisely that way. Needless to say, I think varying degrees of actual effort go into the making of an effortless look. For every woman who rolls out of bed looking like a million bucks, there's a woman who is making very deliberate choices every morning. But, in a way, I think both approaches can be considered effortless; it's the instinct — of knowing which pieces to choose for your wardrobe in the first place, and how to wear them together in a way that's distinctly "you" — that can't be faked.
Sometimes, for us mere mortals, instinct is helped along by serendipity. Sometimes, a piece will come along and (metaphorically) march into your closet, pull out its perfect outfit companions, and throw itself at you. Such is the story of this MaxMara dress. As soon as I brought it home, I knew exactly what its inaugural outfit would look like. And it worked like a charm — a compliment-attracting charm.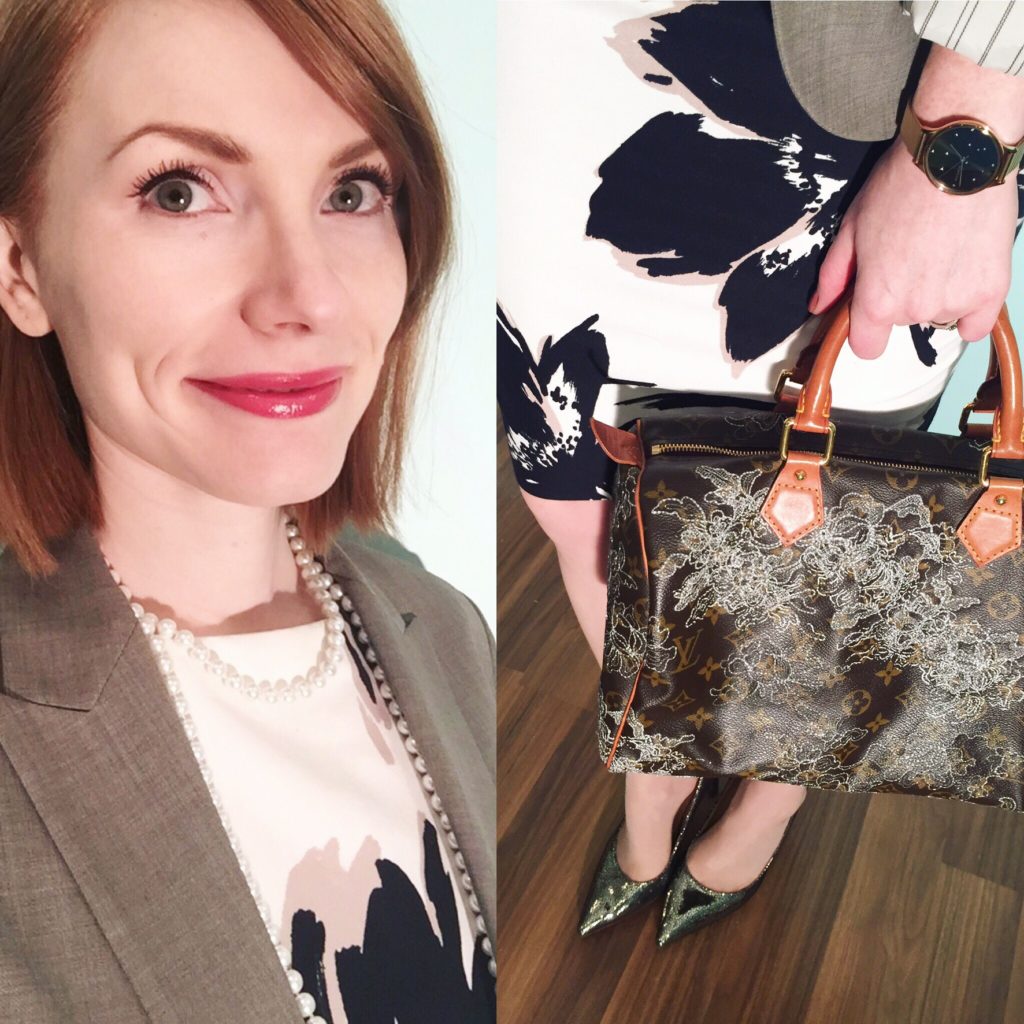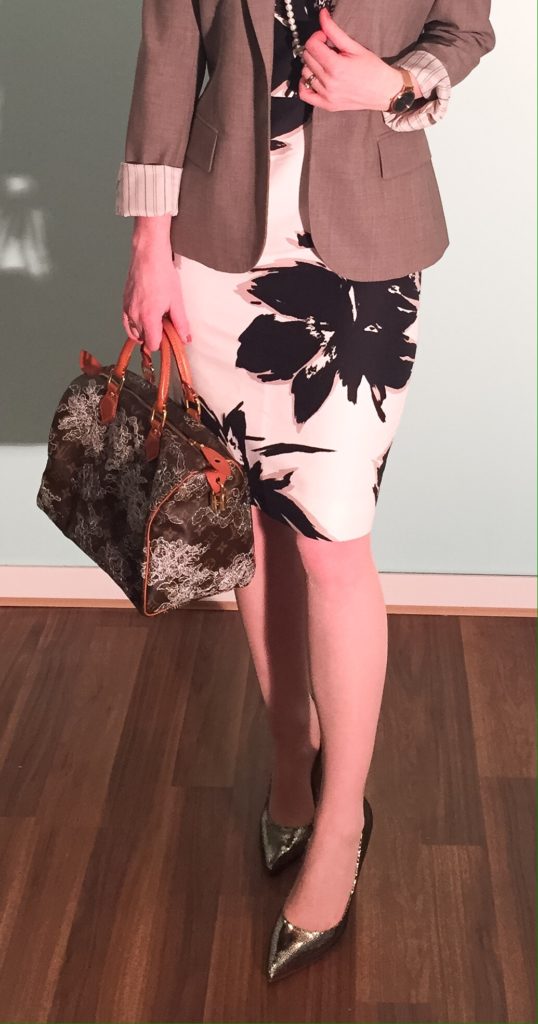 To be perfectly honest, I thrifted this dress on impulse, because it's a sheath (my core silhouette), a neutral floral, and made in Italy. Good enough for the $14 I spent on it. The only problem was that I could barely get into it. It looked like it should have been roomy enough (and my eyes are pretty good at guesstimating hip clearance), but I felt like Houdini in a straight-jacket trying to get it on (and off). I eventually realized that the lining was cut smaller than the dress, and decided it was a problem worth fixing. Not a cheap problem, mind you, but $28 later I can now walk (and sit) in the dress, thank goodness. It is such a classy looking number so regrets, I have none.