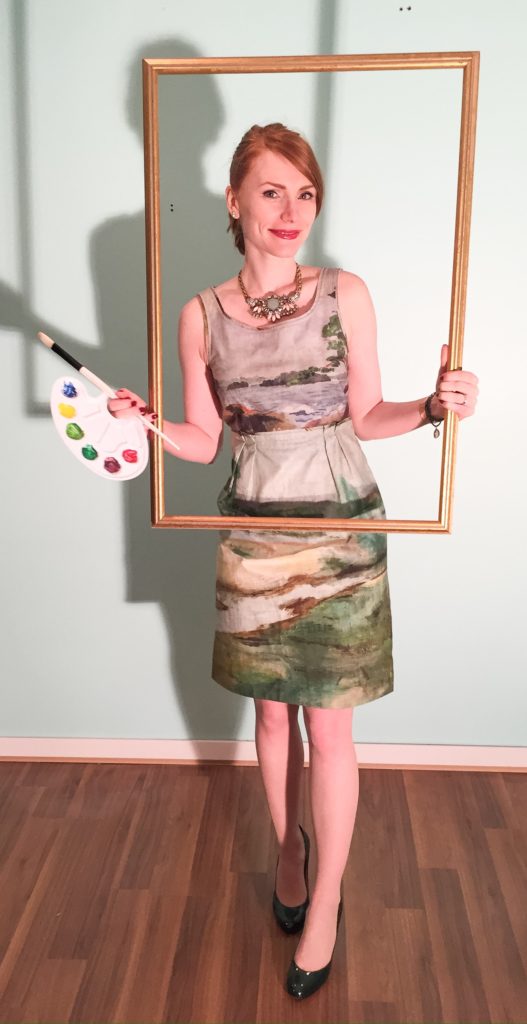 It all started when I was reading an article about "Halloween costumes you can find in your closet". I had just received this dress in the mail (more on that in a minute), and I experienced a moment of inspiration — pun intended. I was going to be … a Work Of Art. Well, perhaps something more like "Aunt Jane's amateur watercolour", but you get the picture. [Ba-dum-tish! Don't forget to tip your server.] I already had the frame at home, so all I had to do was spend $7 at Michaels to complete my costume. And it was office-appropriate to boot!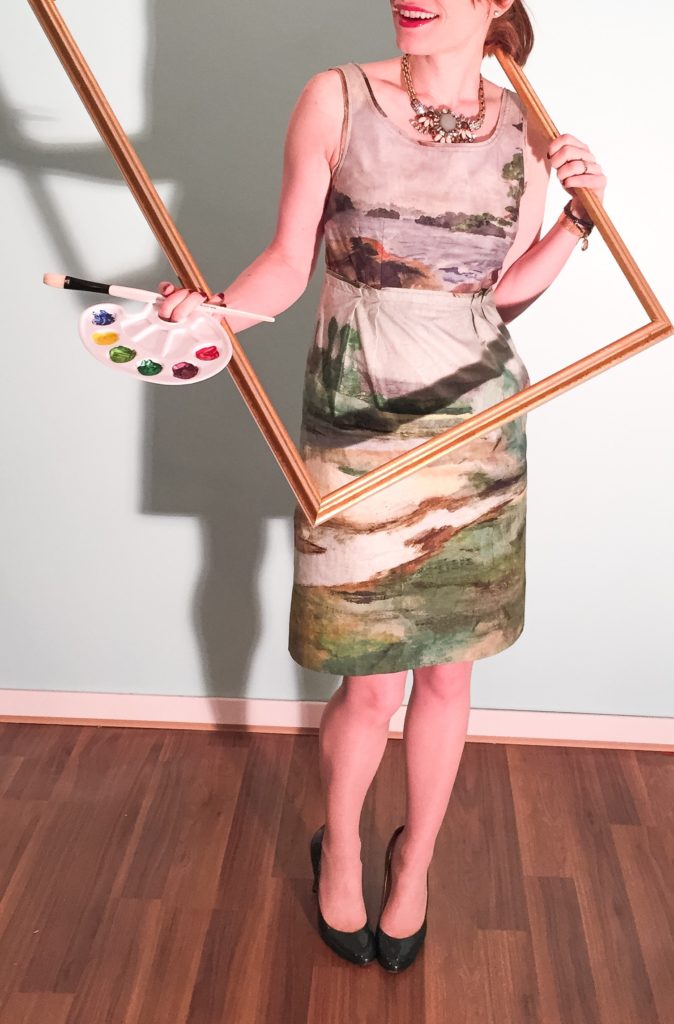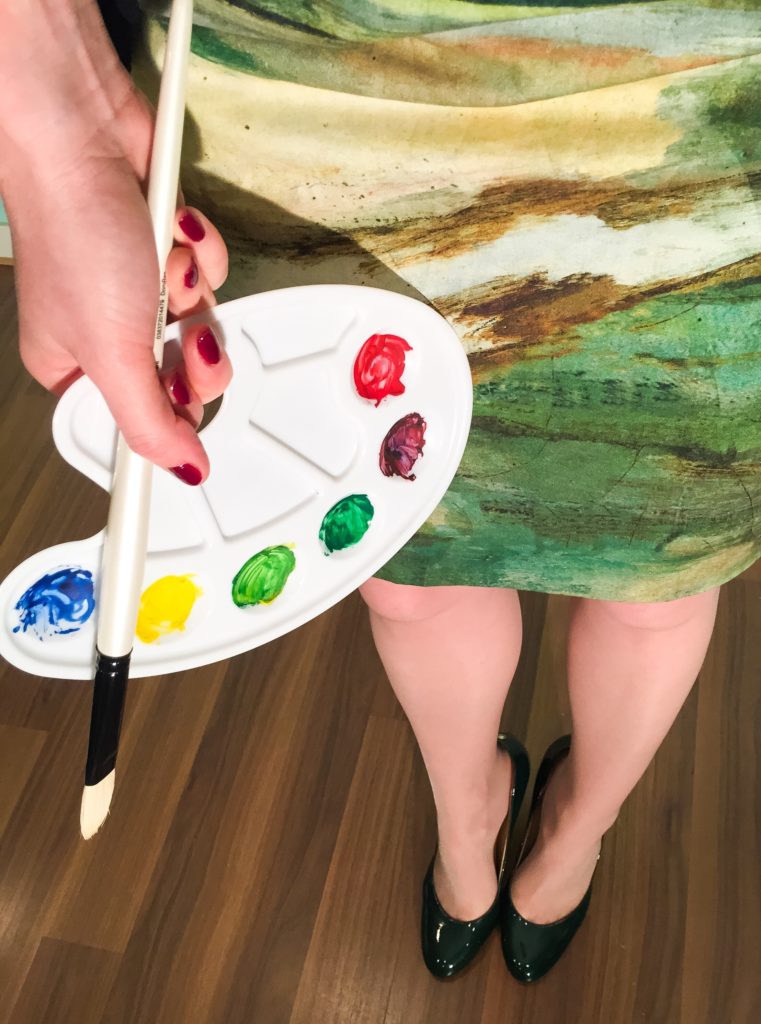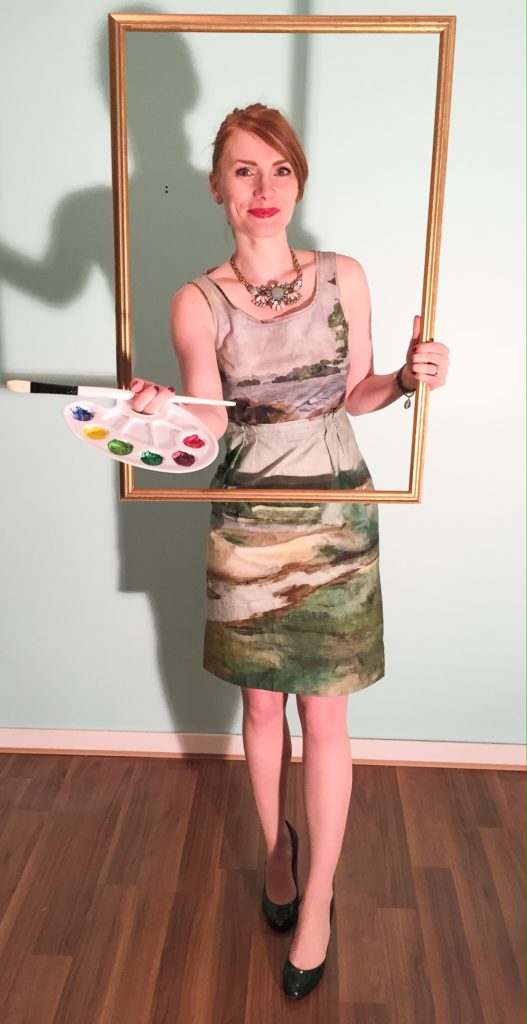 Speaking of which, I totally cardigan-ed it up, like so: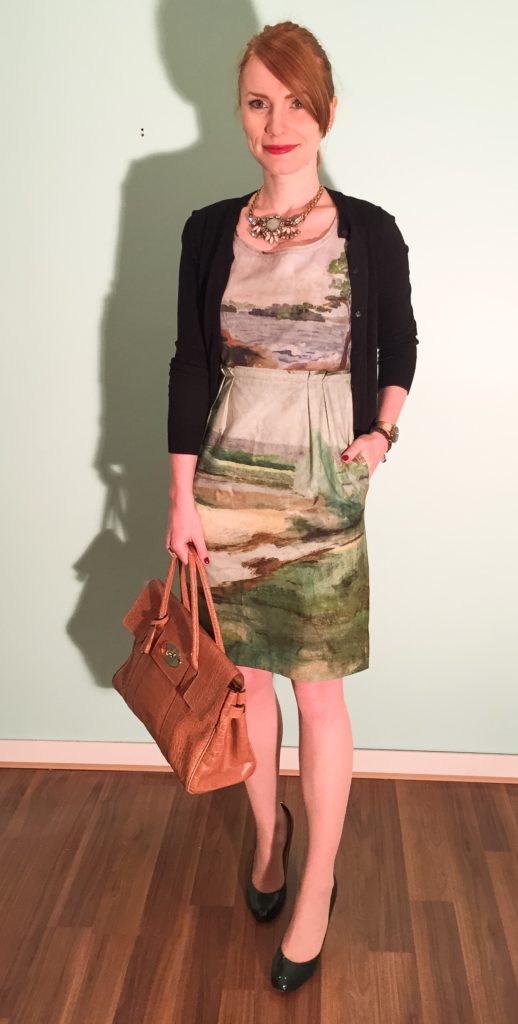 So, back to the dress. I've been stalking it on eBay for over a year, patiently waiting for it to pop up in my size and within my budget. The brand is Odille, and this is old skool Anthropologie stuff; it's a bit of a rare sight on eBay, and typically priced rather high. I finally got lucky, and nabbed a BIN for US$30 with low shipping costs. I have a feeling the seller was a thrifter reselling his or her finds, and if that is the case then I appreciate their reasonable pricing approach. The dress came fast and I was a happy camper, and not just because I got an awesome Halloween costume out of it. I can't wait to remix it, and get a little more creative with it!
Just a quick note: if you're interested in hunting down the dress, note that it runs a bit small, especially in the hips and bust (although it's oddly a bit loose in the waist).