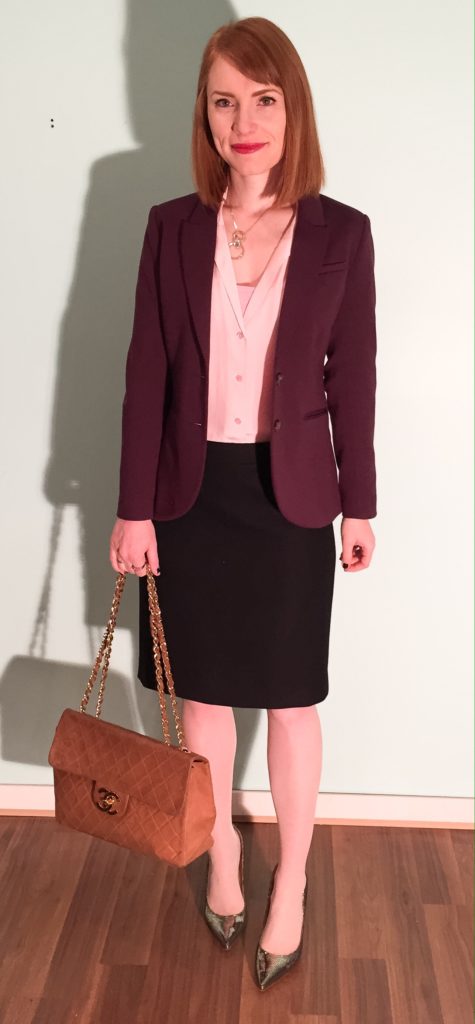 I rarely wear pink, but when I do, I am always reminded of Molly Ringwald. Which should be a point in favour of wearing pink more often because I love me some 80s teen flicks. My favourite is Some Kind of Wonderful, which doesn't get nearly enough respect in my opinion. Speaking of favourites, my favourite Molly Ringwald-in-pink moment actually occurs in The Breakfast Club rather than Pretty in Pink; to be honest, I'm still kinda mad she cut up a perfectly lovely vintage dress to create that terrible 80s prom atrocity at the end. Also, I kinda hate Blaine.
Anyway.
My outfit here is rather boring, in the best way. Blazer, blouse, pencil skirt, boom. Who says adulting is hard?
Let's go back to talking 80s teen flicks: which one is your favourite? Do you agree that Blaine is kinda the worst?