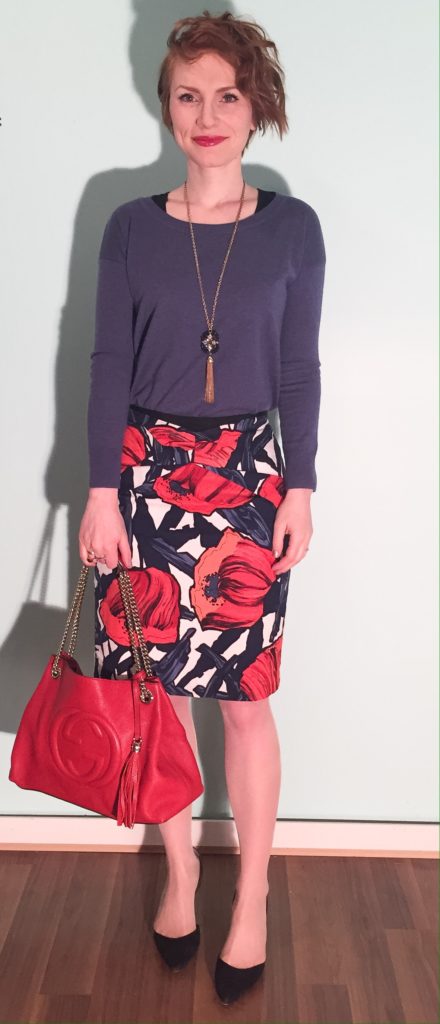 Look at that: wearing my fave new sweater and my fave skirt, together. You can't go wrong pairing favourite things. Well, I suppose you can … but even in the worst case scenario, you will still be happy because you're wearing things you love. If I had to summarize my new approach to clothing, it's just that. I mean, I've never worn things I *hated* per se, but I used to be much more lax in my definition of "love". It's probably why, for a long time, I didn't find Marie Kondo's "joy" test all that useful; anything over a 7 (on a 1 to 10 scale) would get classified as "joy-inducing" … and I had a lot of 7s in my wardrobe for years. Things that were nice, and useful, and just "okay".
No more.
I'm all about the best now. The crème de la crème. There are still some straggling "good enoughs" in my closet, but they are mostly placeholders — things I need, and will eventually upgrade, or things I'm keeping for the sake of variety at this point, with a plan to retire them in the near future. It's a work in progress, but progress is definitely being made. So far, I like how it's translating into my day-to-day style.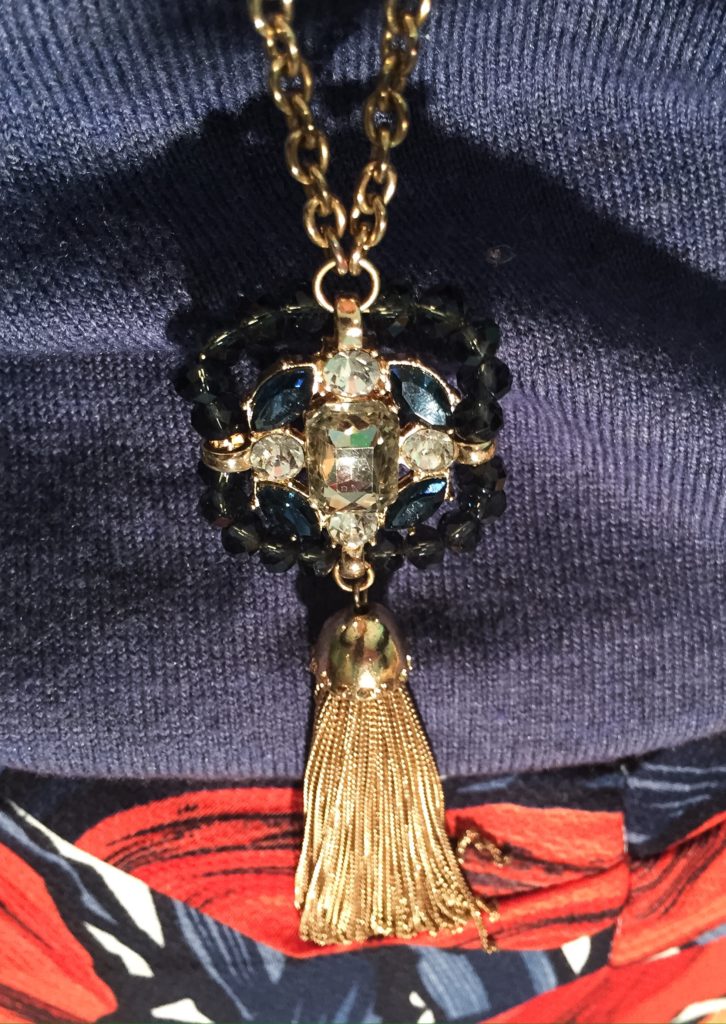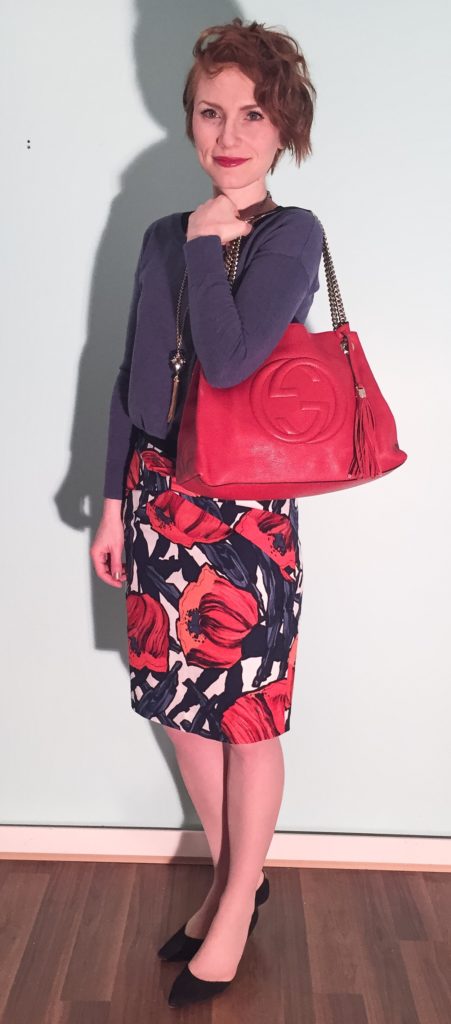 This outfit itself is pretty basic; sweater and skirt, shoes, bag, done. Because there is so much colour going on, I knew that black shoes were non-negotiable. I was also initially going to go with a black bag, but I switched it up at the last minute; this bright red bag hasn't been getting enough love (and it's definitely a "joy"-ful one) and it goes well with the red shades in the skirt. The end result might be more colourful than I initially intended but … YOLO, my friends.