To borrow a famous phrase, it was the best of times, and the worst of times. February, that is. In the weeks leading up to our trip to Mexico, our family got hit with just about every variety of the plague (cold viruses, norovirus, regular food poisoning, you name it). That coincided with a busy period at work for both me and my husband and, well, you get the picture. The woooorst. But the vacation at the tail end of the month was amazing, and gave a chance to regroup as a family and to reconnect with dear friends. The best.
Because it was a short month, and because of sick days and vacation days, I don't have a lot of work outfits to show you. Here we are: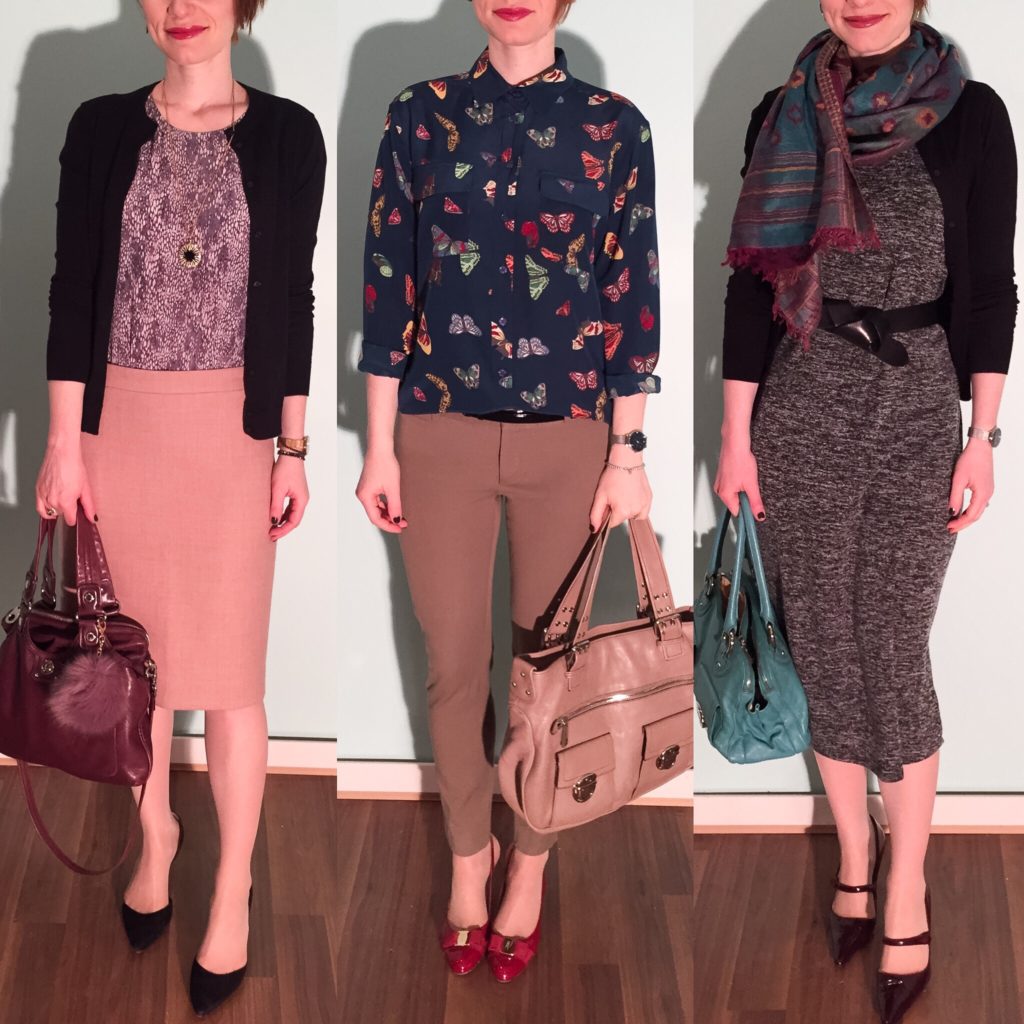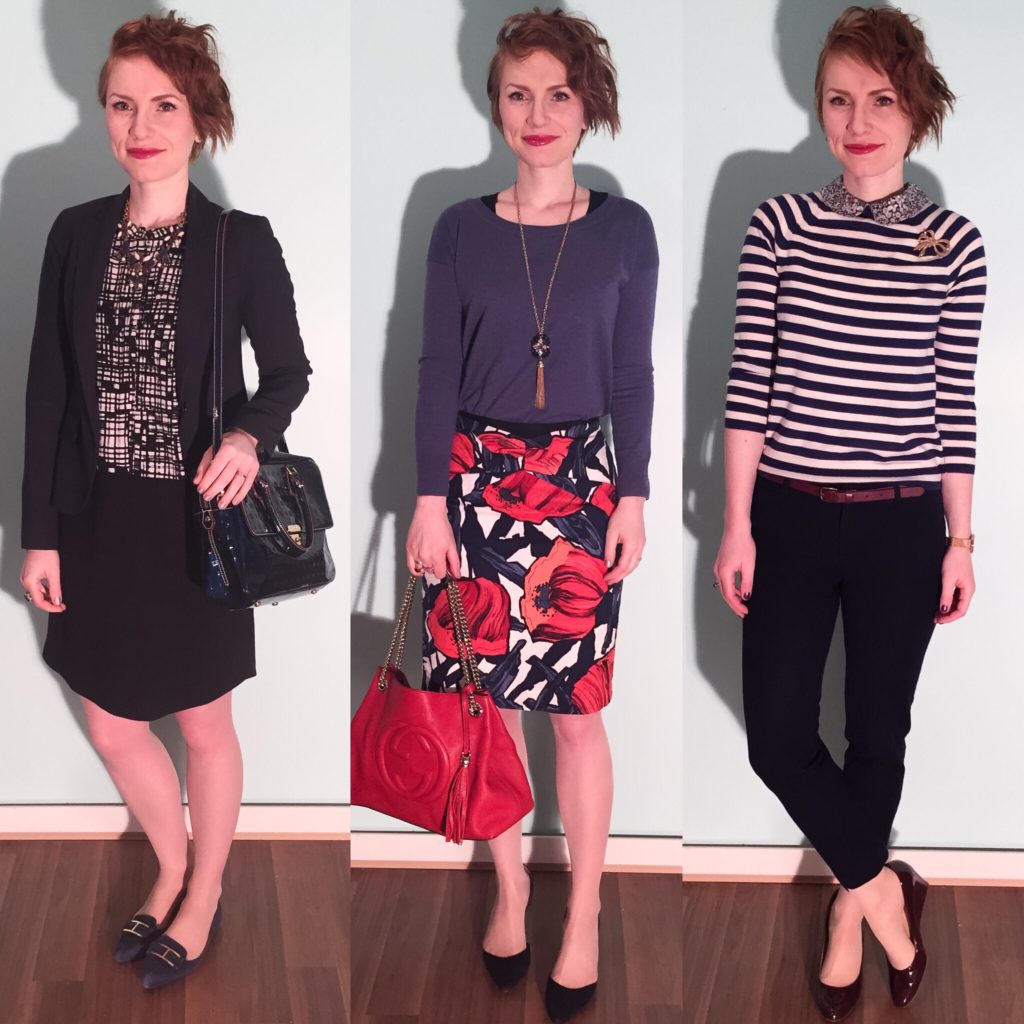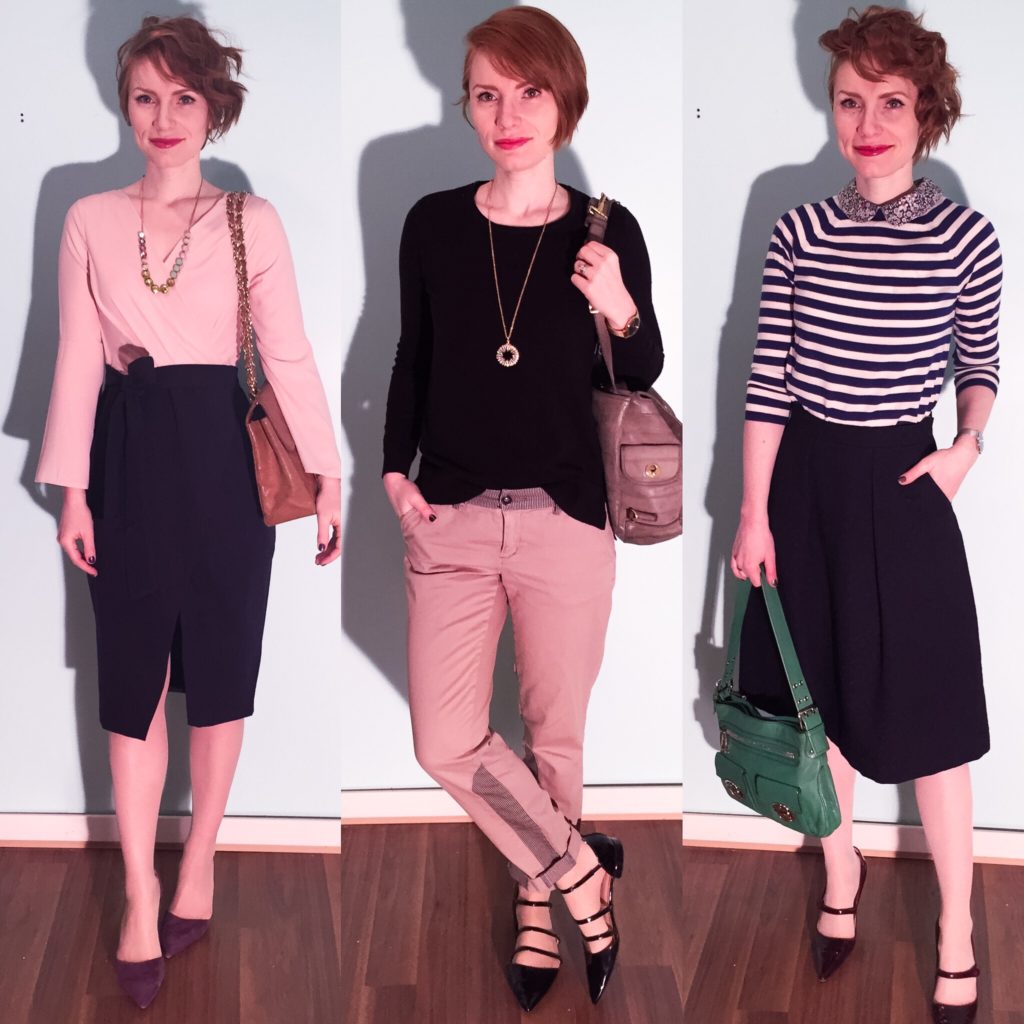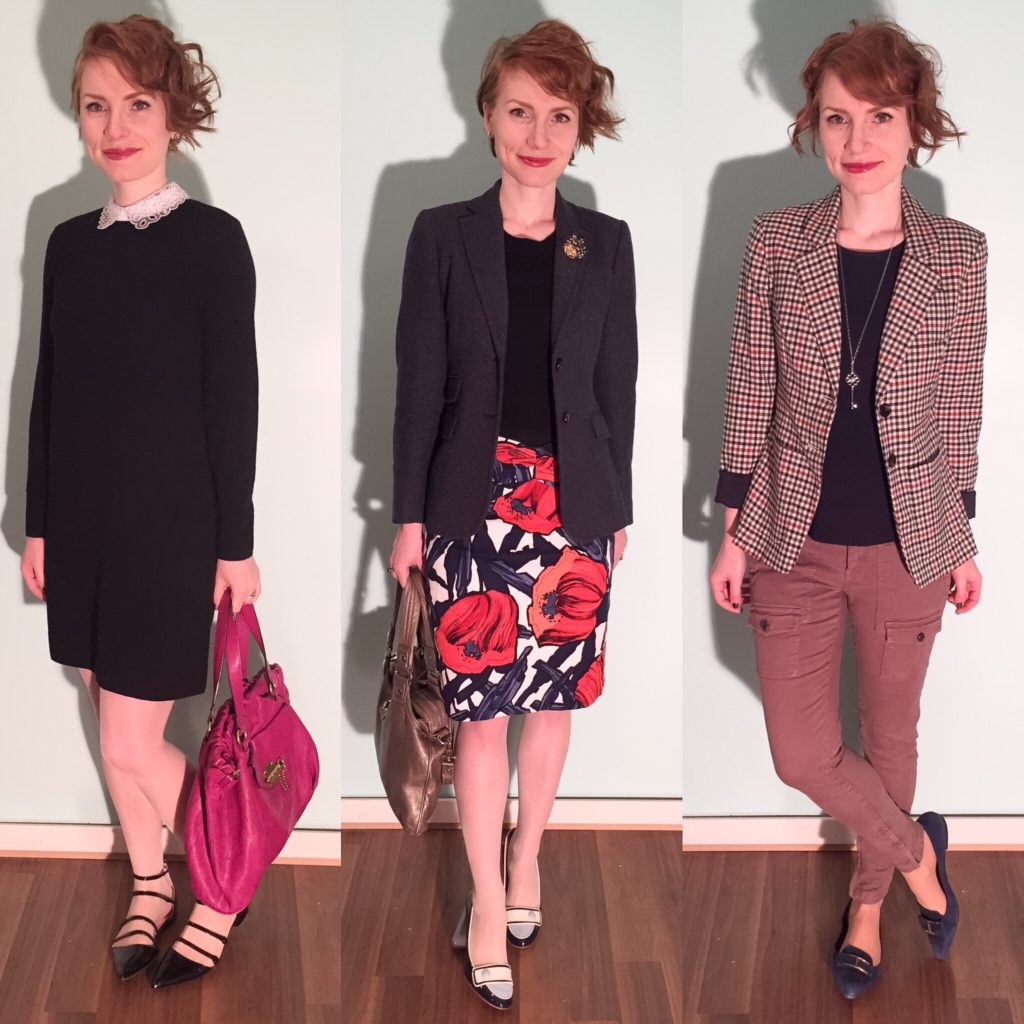 I liked how every came together, both in individual outfits and as a collection. I know that, as a whole, my style is moving away from what has defined this blog in the past — lots of colours, prints, Anthro-cute aesthetic — and that this may be a less welcome change for some than others. That's the weird thing about style blogging: having to consider the question, do you give people what they have come to expect/want, or do you just dress for yourself? In my case, the fact that I don't make any money from the blog simplifies things. As much as I want to have lots of readers, there is really no incentive for me to do anything except wear whatever I like. So I'll just … keep on keeping on.
March is a long month (and a busy one by the looks of my work calendar) so there will hopefully be more for us to talk about next time.