You know those days when you wake up and your hair magically looks amazing in that "just rolled out of bed" way that usually takes a huge amount of effort to create? Yeah, that almost never happens to me either. It did, randomly, a couple of weeks ago, and ever since I've been trying to recreate the effect minus the usual huge amount of effort. I'm pretty sure one of the key ingredients is sleeping on wet hair. Easy peasy; I usually do that. The other key ingredient(s) … well, that is where I struggle. I have no idea what it/they are. I've tried combing, and also not-combing my (wet) hair before bed. I've tried spritzing my hair with sea salt spray. I've gone back to using a non-silk pillowcase and rolling around on it for extra measure. Sometimes my efforts pay off; sometimes they don't.
This was one of my more successful efforts.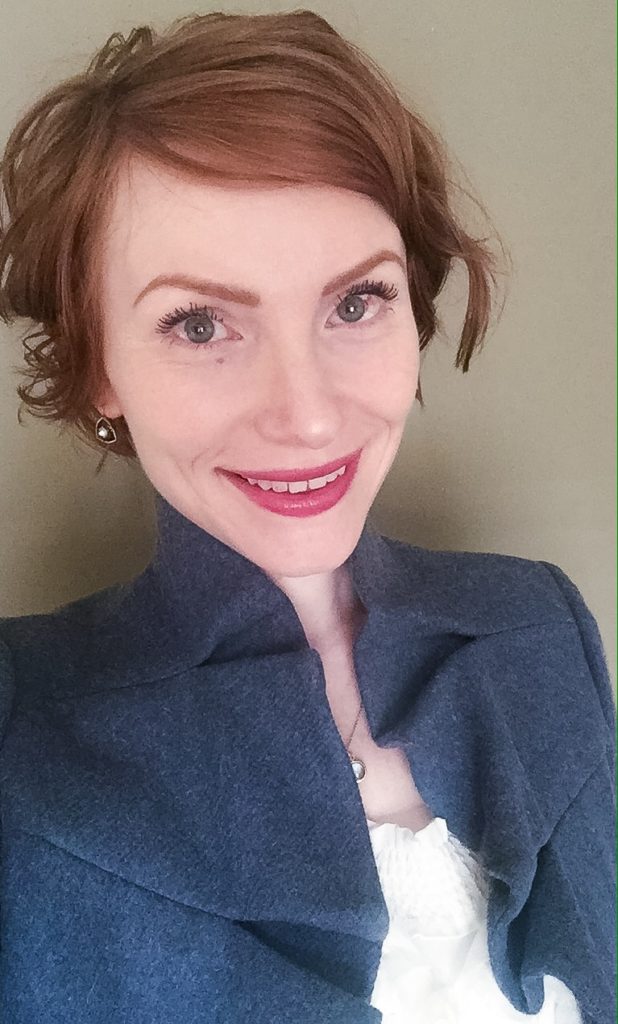 I'm struggling with this because I'm at a bit of a crossroads. I'm not hugely fond of my current haircut/length anymore, so I need to decide whether to go shorter, or grow it out (a bit or a lot). I'm currently leaning towards growing it out, but that option requires me to learn to live with the current follicular situation as best as I can — and this intentional bedhead/tousled style may be my best shot. If I can master it.
Some days, I am definitely tempted to just cut my hair and be Done With It All.
Anyway, the outfit. I pulled out this old Anthro dress which hasn't really seen the light of day since last summer, and now I'm worried that I may have jinxed us all. If it suddenly snows tomorrow, don't blame me, OK?