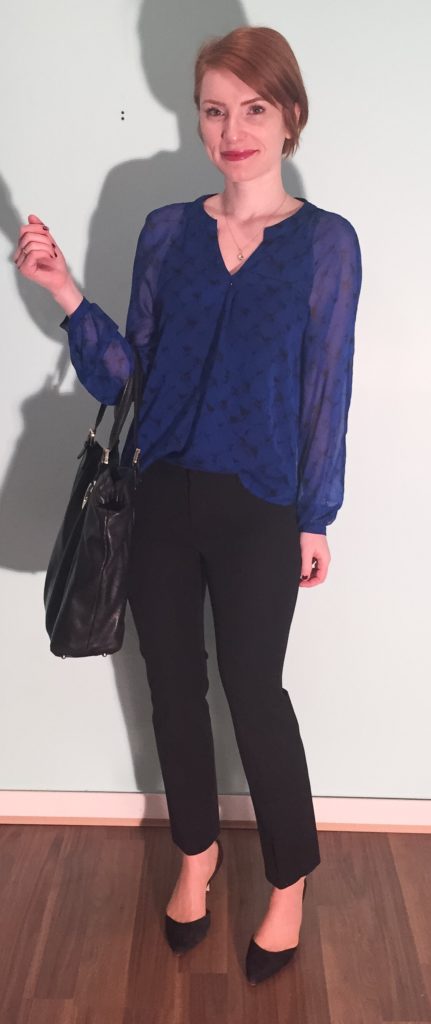 Ever wonder how my outfits come together? Probably not, but today you're going to hear about it anyway. I had planned to wear this blouse on this particular day (a Friday) in my Stylebook app, but the other details were not set in stone; lately, I find that I'm tweaking outfits at the last minute much more than before. Anyway, here was my thought process, in all of its dubious glory:
Hm, it's Friday which means jeans. Except, shoot, I have a hearing. Better go with pants and a blazer. But hang on, the hearing is via teleconference. Nobody is going to see me. Non-matching separates? Black pants are a must, so definitely not a black blazer. Too much black is blegh. What blazer goes with everything? Ah yes, the greige one.
And so an outfit was born. In retrospect, I should have just gone back to jeans, but I liked how the black pants worked with the blouse, so I just plunged ahead. Being "over-dressed" on a Friday is not the worst thing. I did take off my blazer almost immediately though, so the over-dressing was of a very minor degree. And for the eagle eyed, yes that is a new (to me) pair of BR Sloan pants. Finding a black one in my size at the thrift store is always a small miracle and, in this case, consolation for not being able to find a back-up pair of my fave Aritzia trousers. I do think this particular version of the Sloans is different than my old (now retired) pair; the cut is more straight than skinny, which I find that I actually prefer these days as it looks a bit more polished. With that said, I do generally wish that brands would stop messing with the cuts of their staple clothing pieces because it rarely seems to result in an improvement over the original (this case excepted, assuming this version is the new Sloan not the old, old Sloan). Anyone else with me on this?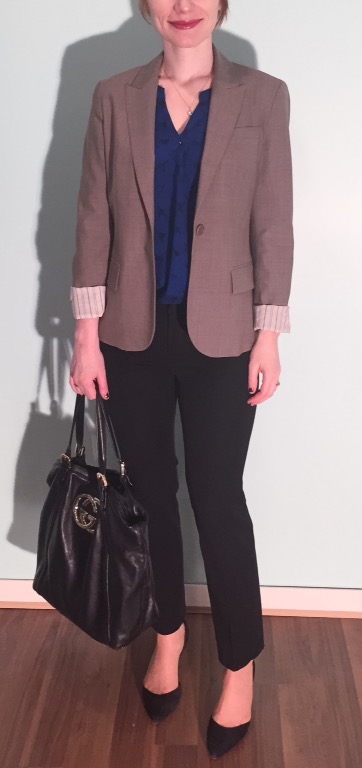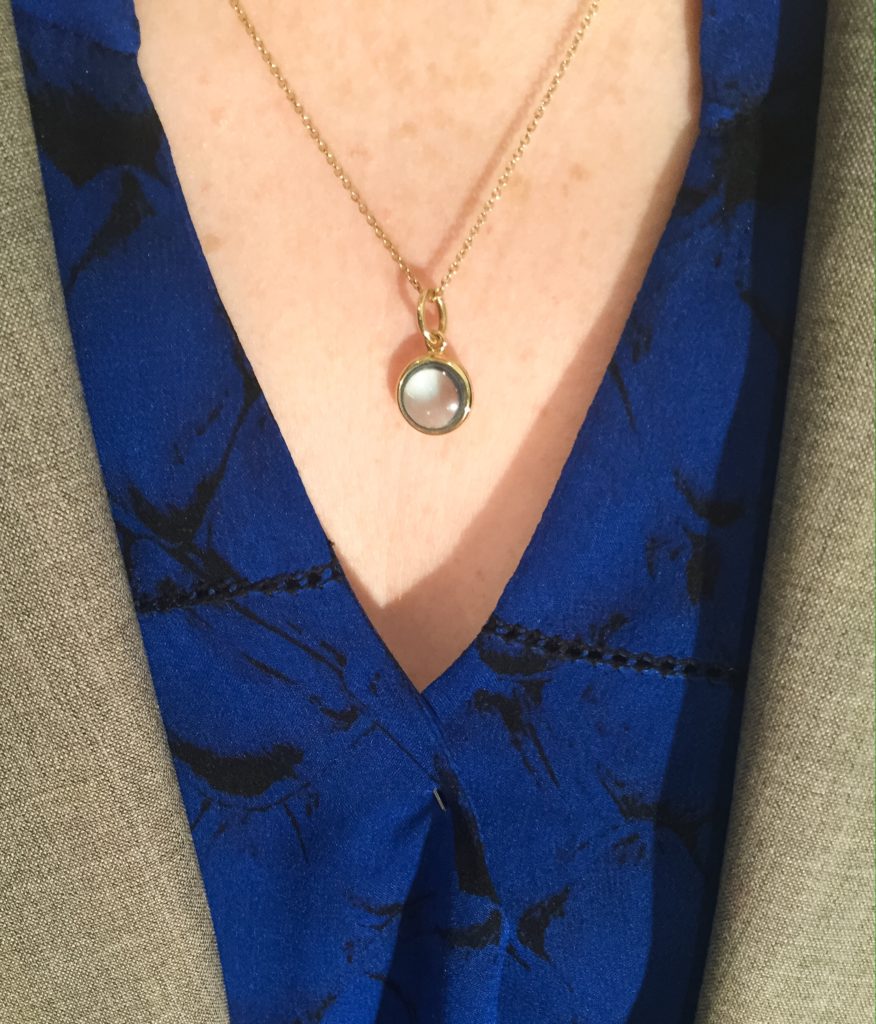 If you look closely, you will see the pin I used to make the blouse office-appropriate. It wasn't super noticeable in real life, but little details like that bug me when I see them in photos. I think I am going to solve this particular problem by adding a stitch to the neckline using black thread; I expect it will be unnoticeable given the print and colour of the blouse, and it's a minor enough alteration to attempt on my own. Fingers crossed.
Lastly, I thought it might be fun to try a little outfit "Price Is Right" exercise. Do you think you can guess how much this outfit (minus bag & jewelry) cost? I'll make it easy, with multiple choice answers: (a) $31; (b) $57; (c) $96; (d) $124. I don't have any prize to offer you except the satisfaction of being right.