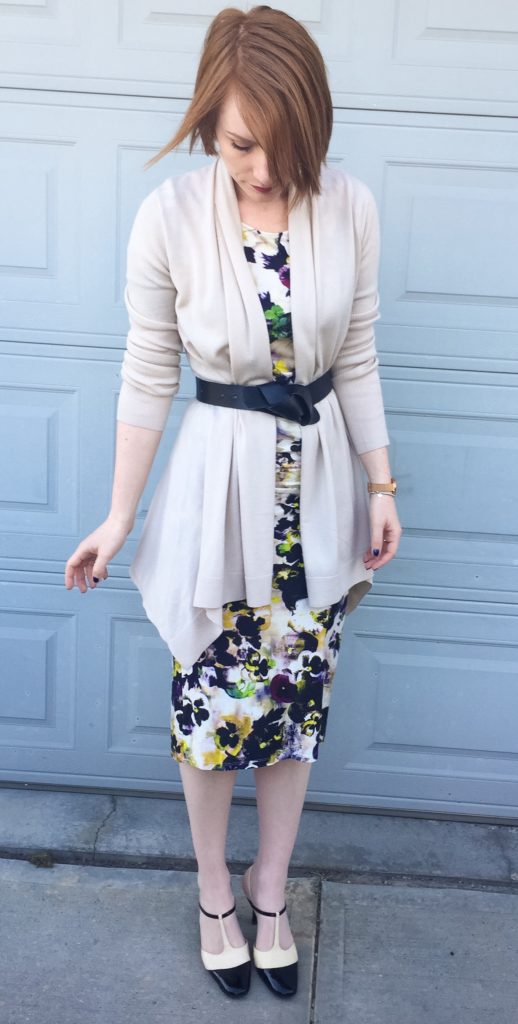 I mentioned previously that I struggle with updating my dress outfit formulas to reflect my current style vibe (architectural, edgy classic), and this outfit is a good illustration of what comes out of that struggle. I was originally going to wear this dress with a blazer because, hello, that's what I always do. It's easy and it works, and sometimes it's what my day calls for — say, if I have a client meeting or something. But it feels a bit boring, and on days when I have more sartorial leeway, I prefer to try something other than "boring".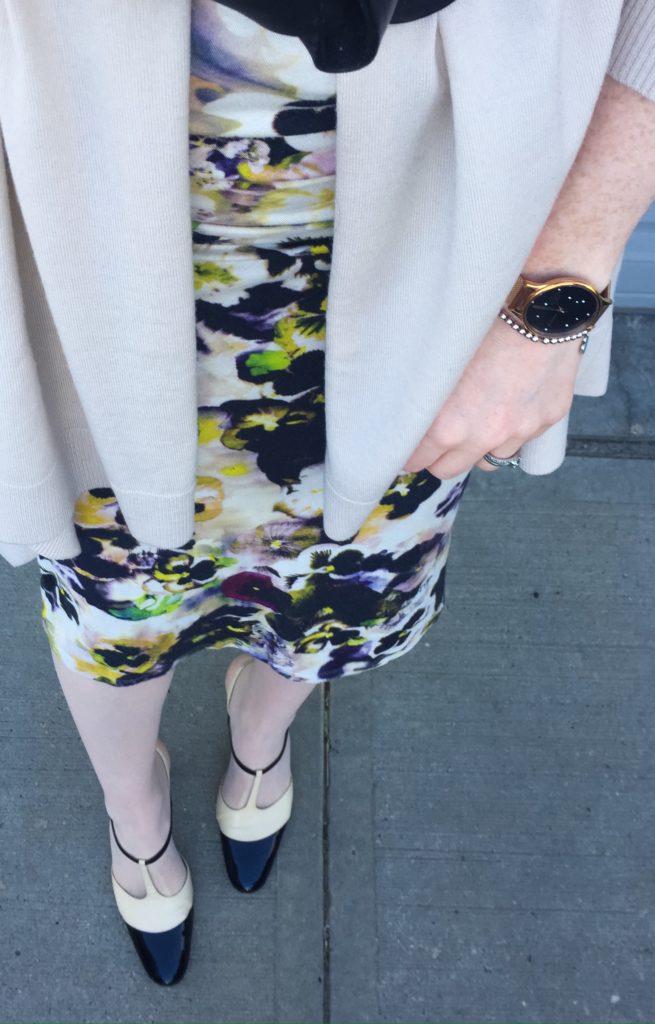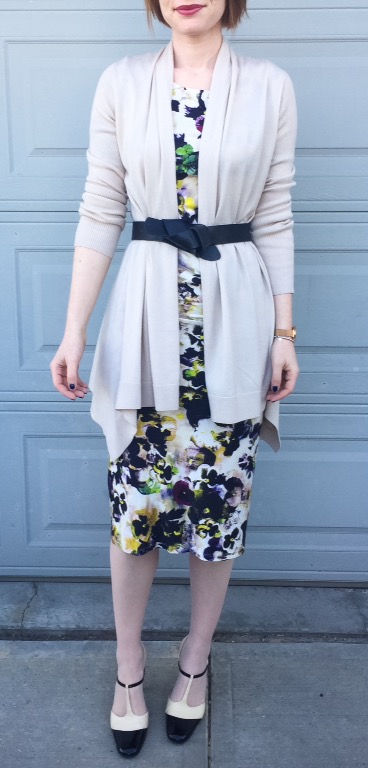 The other strike against the blazer option in this case happened because of the shoes. I had just thrifted them (for $12!) and was dying to wear them; I hadn't planned on wearing them with this dress at first — I thought they would work best with pants, to avoid looking too old-fashioned — but I quickly realized that they could be a nice match. The midi length has a bit of a vintage vibe, which pairs well with the shoes, but the dress is otherwise fairly modern, which keeps everything from sliding into costume territory. But what about a topper? Blazers were out, because none of mine worked with the rest of the look. It needed to be something that would not clash with the vintage vibe, but would also bring the outfit as a whole closer to my preferred aesthetic.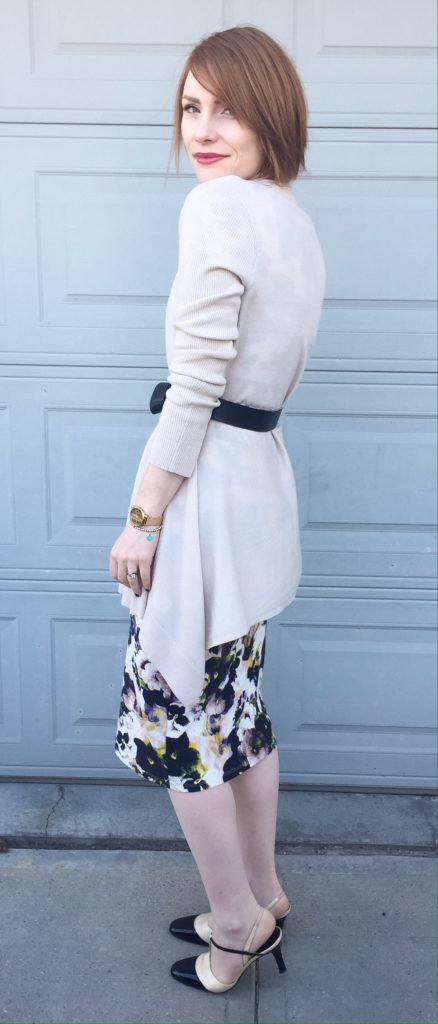 A sweater seemed too casual. A black cardigan looked great, but it only reinforced the vintage element. Eventually, I pulled out this cream waterfall cardigan, which looked more promising. What I really wanted to do was to add volume to the top part of the outfit, to balance and contrast with the slinkiness of the dress silhouette, and add some of those architectural lines I can't seem to stop talking about; luckily, the long cardigan did the trick. I added back some definition with the belt, and voila: an outfit was born. It might not be particularly edgy, but it is (hopefully) an interesting twist on the dress+topper formula.