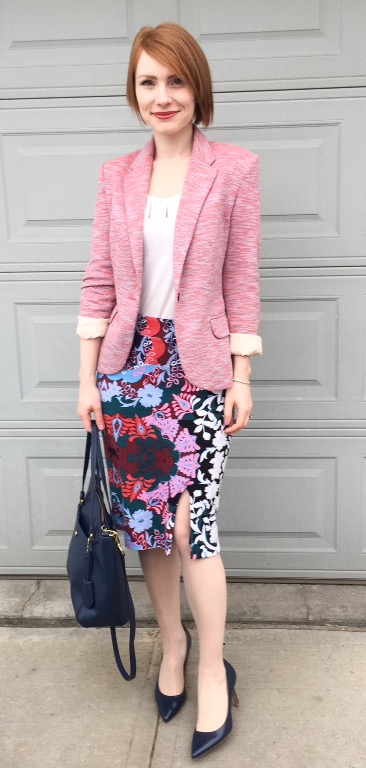 I hate picking an outfit in the morning. I don`t have time allotted for that purpose in my morning routine, which means that I am rushed and stressed out when this happens, and that is never a good way to start the day. Usually, this is not a problem, because I pick out my outfits ahead of time, except when I get lazy and don`t do the quick try beforehand to make sure everything works. The particular outfit I had planned to wear certainly looked like it should work, hanging together on its hanger all nice and matchy, but that impression was quickly dispelled when I went to put it on.
My first instinct was to keep the skirt and top, and rummage around for a different topper. That solves the problem at least 80% of the time. Not in this case. Nothing worked. After 3 or 4 tries, I gave up on the skirt, and tried the top with a different skirt — this one, to be specific. I still couldn`t find a third piece to finish off the outfit, though. In desperation, I pulled out this blazer and … I really liked how it looked paired with the skirt. It was a combination I had never considered before but it seemed to have possibilities. The top was still wrong, though, so I capitulated and stopped trying to make it happen. A plain ivory top was just the ticket, and I was finally on my way. Phew.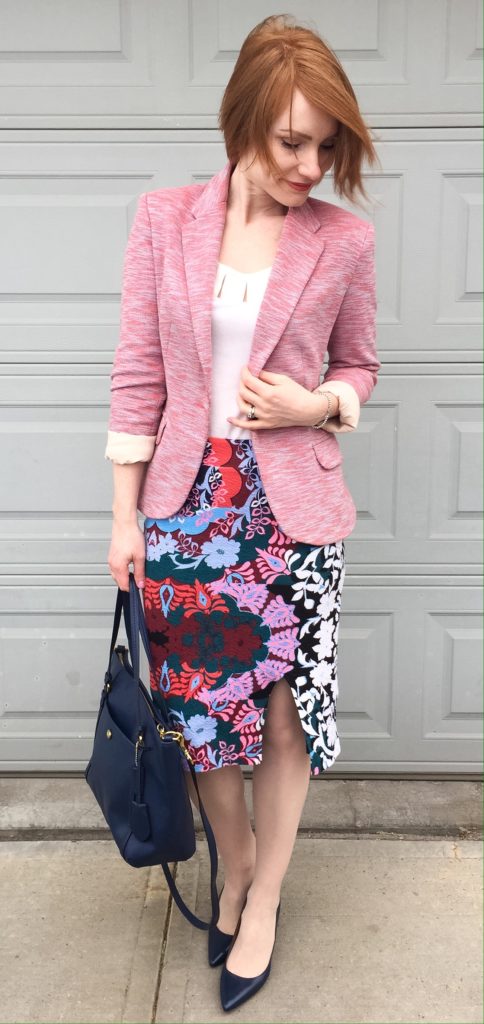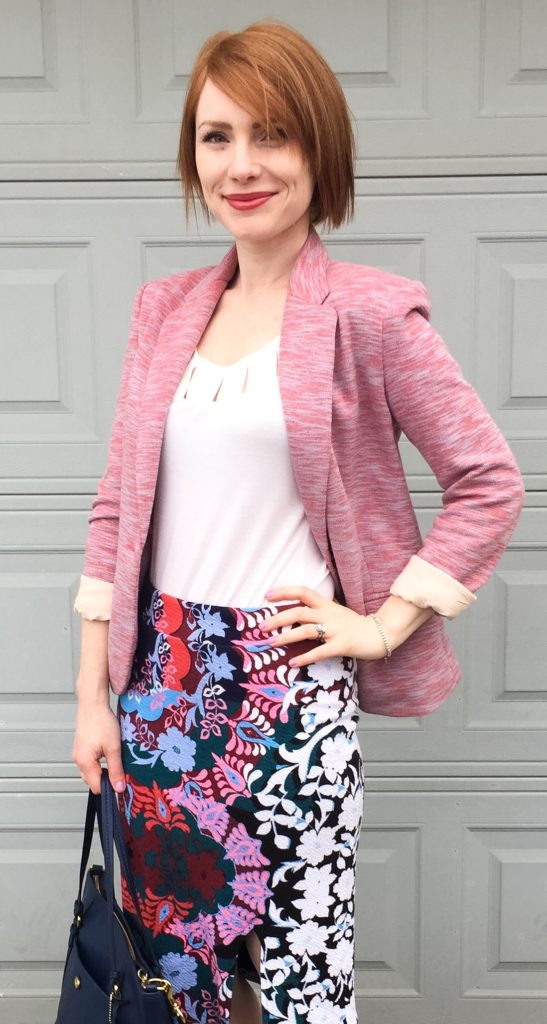 I actually ended up really liking the result a lot, which almost never happens with these cobbled-together-at-the-last-minute outfits. That pushed away any thoughts I had of purging this blazer, because this is one combo I definitely want to wear again. Is that enough reason to keep it around? In my book capacious closet, why not.