Are these supposed to be magnolias? Who knows? They make for an excellent floral print, that's for sure. With my move towards a less "girly" aesthetic, florals are starting to be tricky. It's hard … scratch that, it's impossible to pinpoint exactly which florals are in, and which are out, as far as my evolved aesthetic goes. All I can say is: I know it when I see it. And this print is IN.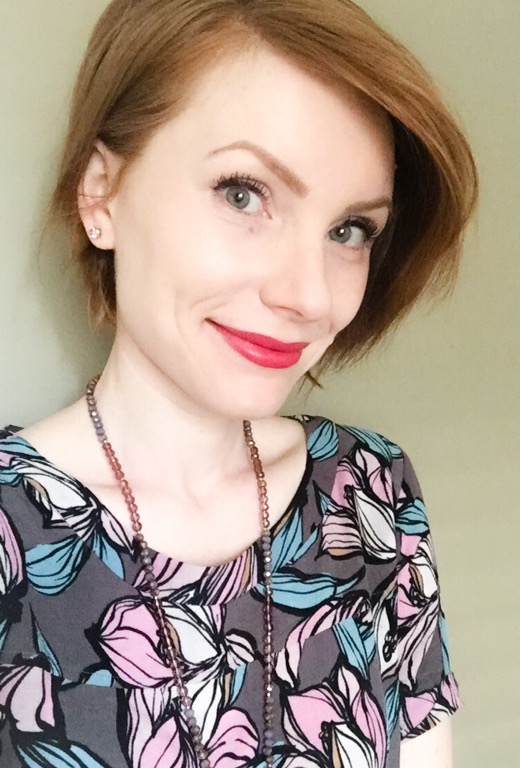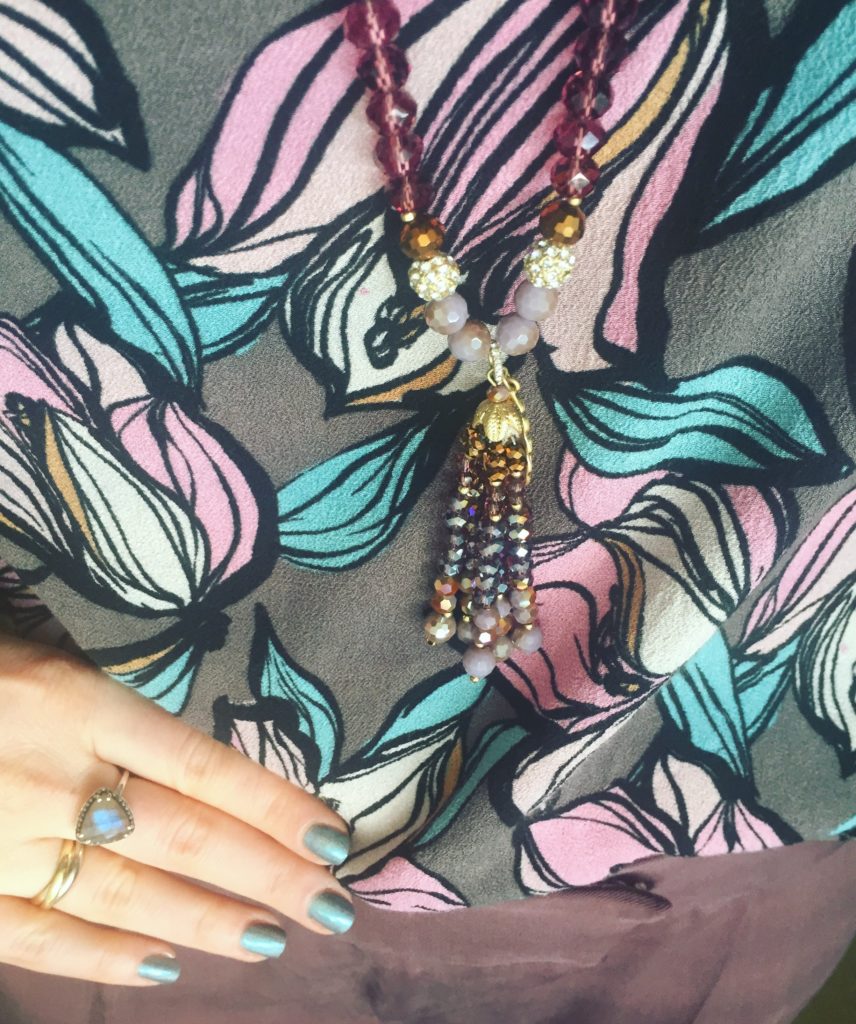 Also, I kinda went overboard with the whole matchy-matchy thing. I literally could not help myself. This is exactly how things went down, in my head: "Self, that necklace is enough. You definitely can't pick that A England polish that perfectly matches the blue in the floral pattern. Self? Are you listening to me, self? What the –?! AND that ring too??? Ah jeez."
No regrets.
Oh look, I also wore this coat. Thrifted, natch.