So, it turns out that I have a lot to say about Palm Springs; all of my recap posts have been lengthy, but hold on to your, erm, tablets and phones because this one is going to be extra epic. I have a lot of thoughts about shopping. Quelle surprise, non?
Thrifting
Let's start with the obvious. Surely, you didn't think I would not use this opportunity to check out a new thrift scene? As if. The first store we drove to (after stopping to get water & snacks) was Goodwill. Predictable is my middle name.
First, the good. The Palm Springs area has a ton of thrift stores (as well as consignment stores). A TON. Most of them are conveniently clustered around Highway 111 between Palm Springs proper and La Quinta. As far as I could see, the main "chains" are Goodwill, AngelEyes Thrift, and Revivals, but there is a healthy smattering of smaller thrifts as well. It would probably take 2-3 full days to check them all out, and my husband had other plans in mind, so in the end, I only went to 3 (one in Palm Desert, and two in La Quinta).
Now, the not-so-good. Prices at Goodwill are slightly higher than back home, especially when you account for the exchange rate. I was not blown away by the selection, though the AngelEyes store I checked out was slightly better than the 2 Goodwills. It would not be fair for me to generalize based on such a small sample, because a thrift scene can vary wildly based on location even within the same city or geographic location. Still, I was kinda disappointed. I did not see a lot of designer brands, even though there are a ton of high-end stores in the area, and the pieces that I did see were in pretty poor condition. It is entirely possible that I missed the "good" thrift spots in the Palm Springs area, which only more research would reveal. Next time!
Here's a look at some of the pieces I spotted.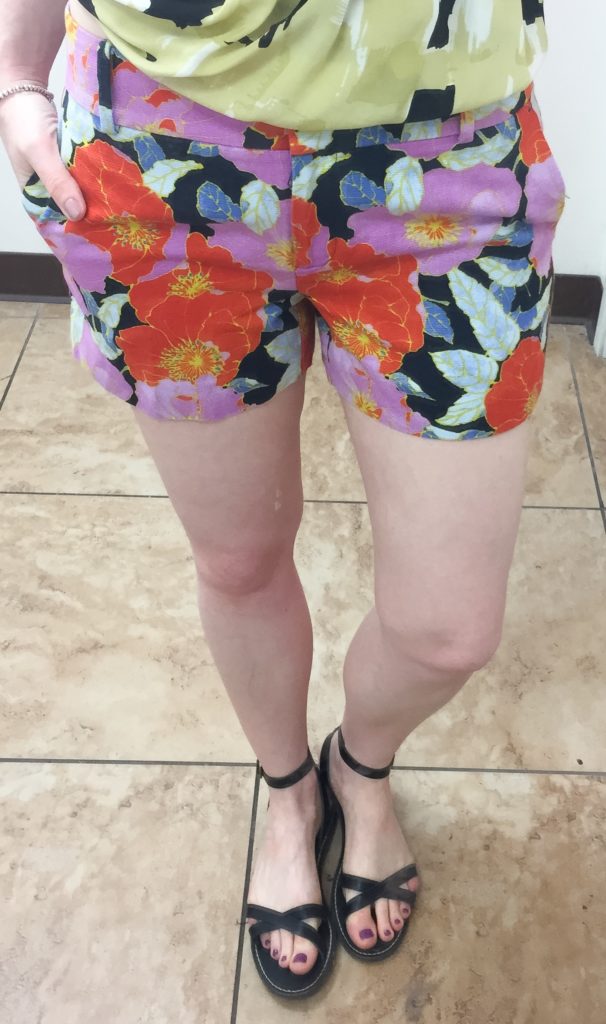 Cute print. Too small. Sad face.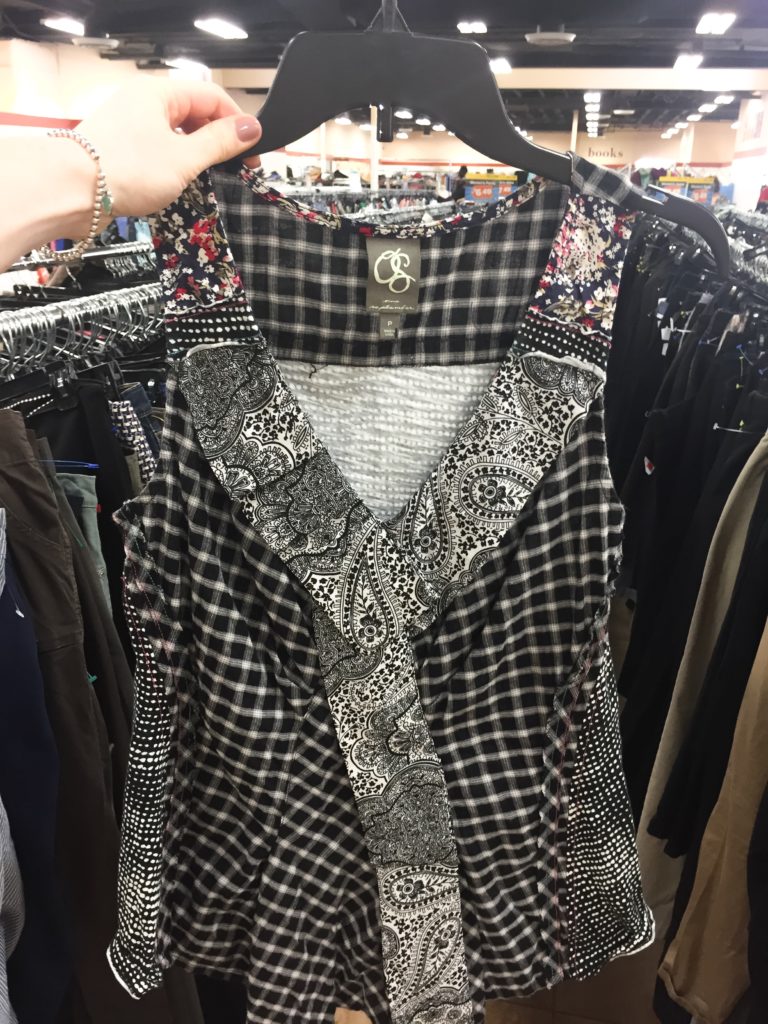 This is an Anthro brand, but not my style. The condition was not great either.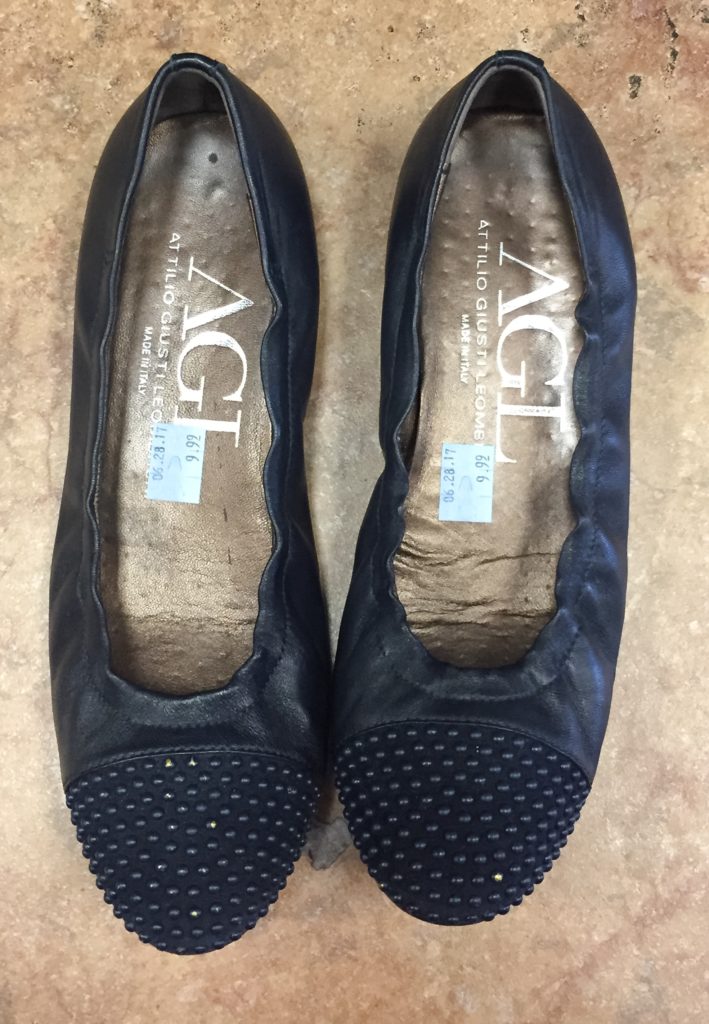 I love this brand, but these flats were too small for me and rather worn.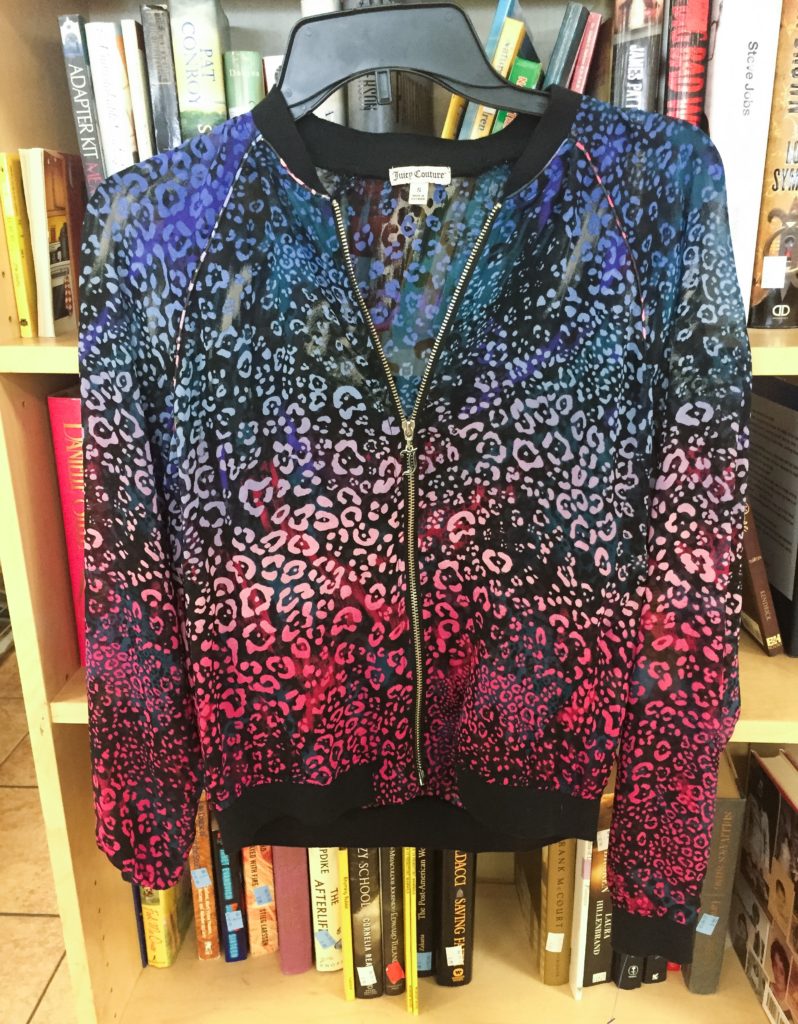 Oh, Juicy Couture. Good times.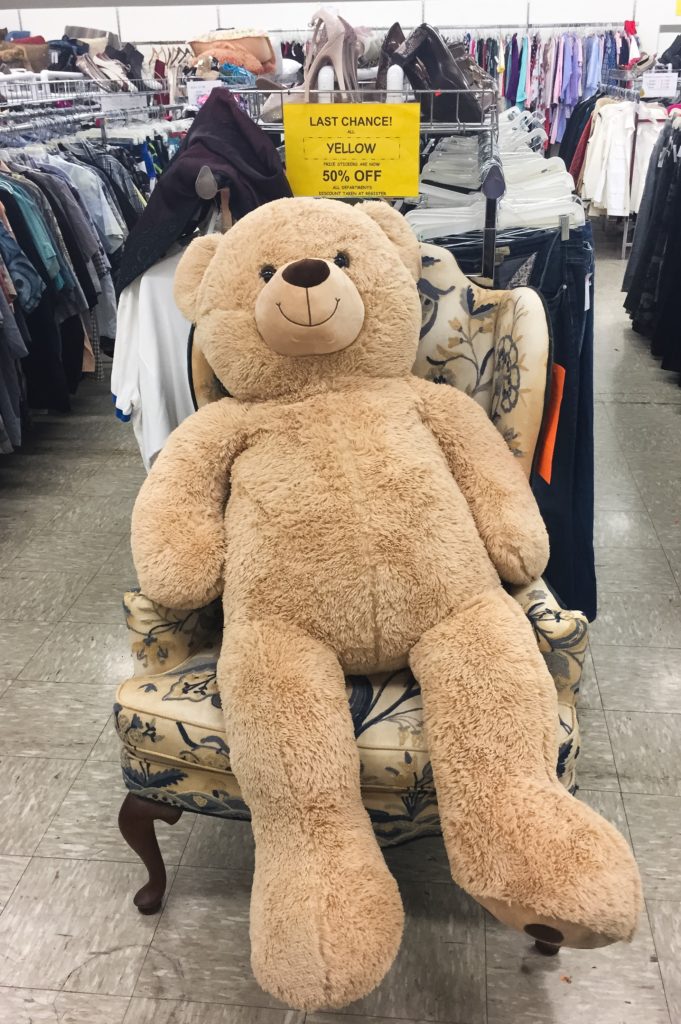 I'm glad the kids didn't see this because they'd be insisting we take it home.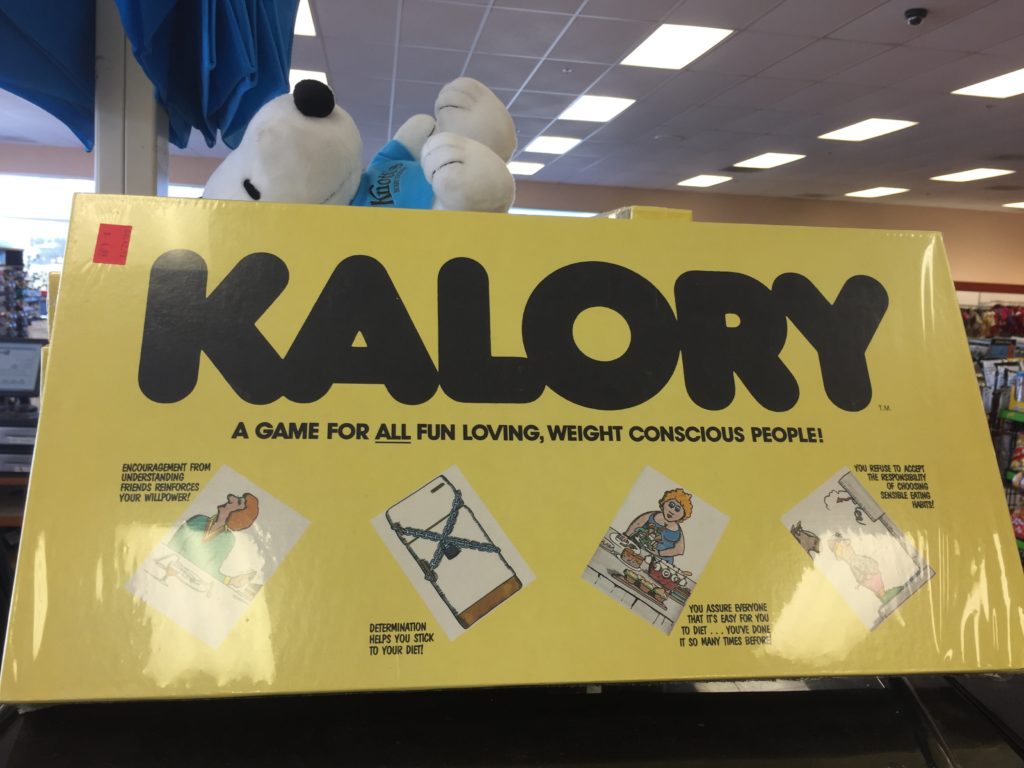 This is probably the weirdest thing I've seen at a thrift store. The Goodwill had a whole stash of these. Funnily enough, the "game" is made in Manitoba, Canada. Very strange.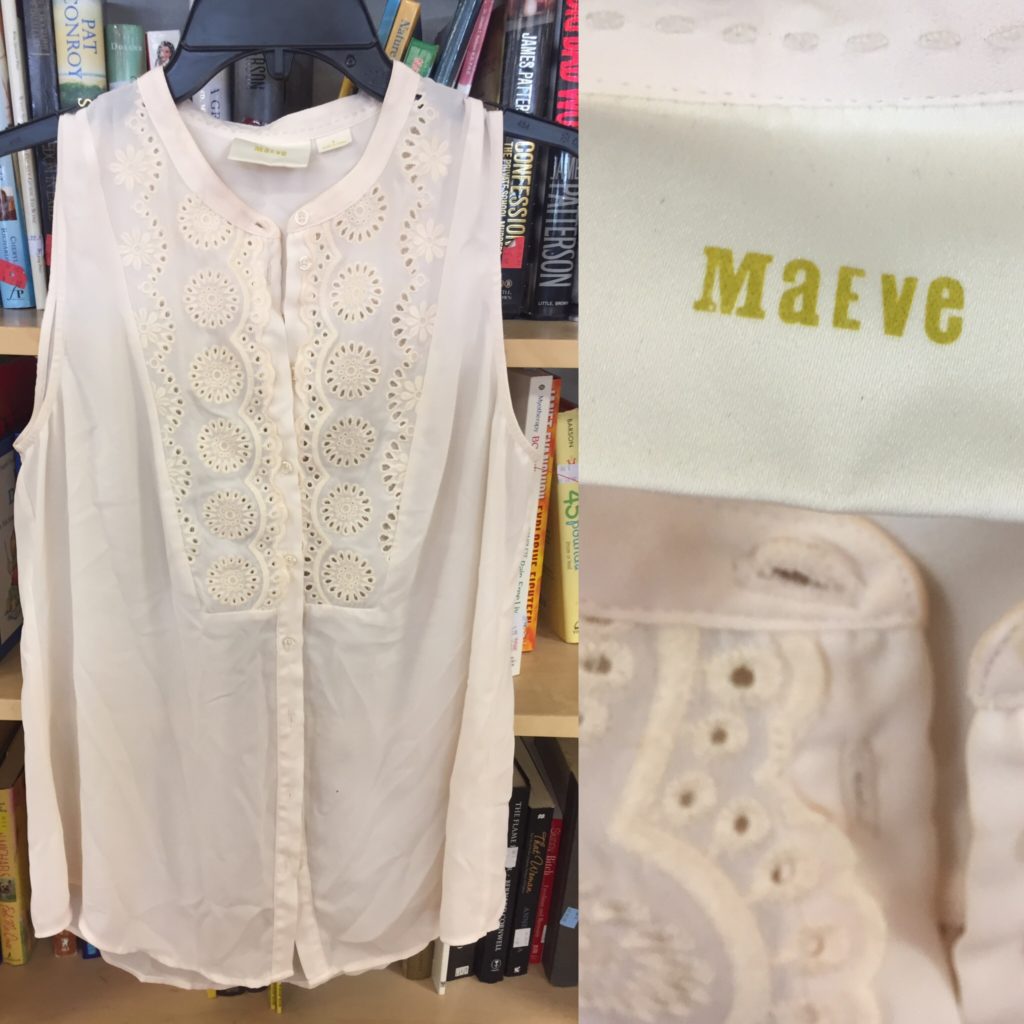 I recently saw this same top at my local consignment store for $18. Here, it was something like $4, but the condition was pretty terrible (stains, etc.).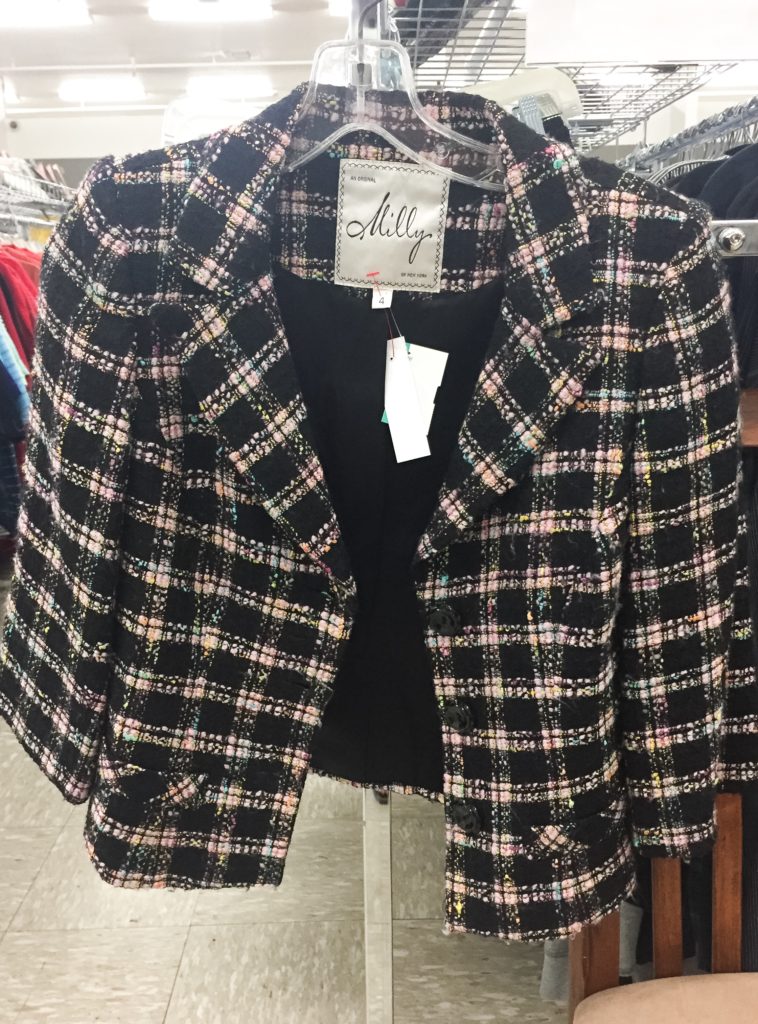 This would have been a good find, but it's not my personal style.
I did end up buying one thing: a white button-down shirt from Uniqlo. It was in pristine condition (looked unworn) and it's one of those "closet basics" every fashion magazine always talks about (which I don't currently own), so I figured it was worth US$7. I also bought a 100% cashmere John W. Nordstrom sweater for my husband.
Palm Springs Night Market
Everyone told us to check out the night market, which takes place in Palm Springs every Thursday, so we did. As June is the off-season, the market was smaller than usual, but it was still a fun experience. The stalls were pretty typical of farmers' markets and the like — street food, handmade soaps, artefacts, jewelry, etc. I didn't buy anything, but I didn't really mind; it was a gorgeous night for strolling and taking in the sights. We did try some custard ice cream, which — SPOILER alert — tastes just like regular soft serve.
Grocery Stores
This may seem like a weird category for my American peeps, but trust me — it was one of the best parts of our trip. See, you lucky guys get all sorts of foods that we don't. Different flavours of chips, candy, soda, you name it. I tried La Croix for the first time (meh) and Trader Joe's large offering of healthy-ish snacks (love). We also hit up Whole Foods and Walmart, where I bought a package of jelly donut-flavoured Oreos for my bestie. One of her hobbies is collecting (and sampling) Oreos from different parts of the world. My travels don't take me as far afield as hers do, but I'm pretty proud of this offering. Also, my husband bought this t-shirt at Walmart for $5, and I have only one word for it: amazing.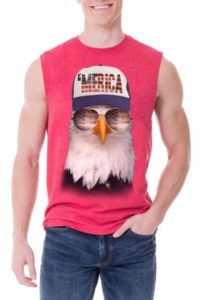 Overall, my impression was that, while the selection was different (better) than at home, prices were comparable — and, in fact, higher after factoring in the exchange rate. It's probably not fair to compare, say, Superstore and Trader Joe prices, but the same trend was evident at Walmart as well. This surprised both of us because we were expecting things to be cheaper in the US, as traditional lore would have it. It was the reason I didn't binge buy any drugstore make-up, which made me really sad. I was really looking forward to stocking up on cheapie lip balms.
Premium Designer Outlets
If there is one thing I would change about our trip, it would be the decision to go to the designer outlets north of Palm Springs. I would have enjoyed that 4 hours better by the pool, to be honest. Now, don't get me wrong; the outlets offer a veritable cornucopia of designer labels, some of which I was super excited to see (Mulberry, AllSaints, Vince, Theory, Nordstrom Rack, etc., etc.). The problem was, again, the prices. There were simply no great bargains to be had for those of us shopping with Canadian dollars and used to the Edmonton thrift scene (ahem, yours truly). I saw a ton of gorgeous pieces, but the prices were in the hundreds of dollars for brands I can regularly find back home for far, far less.
For things I can't find as easily here, like designer bags and shoes, I didn't have much better luck. None of the designer shoes I liked at discount outlets were my size, and I did not like the quality of the bags at stores like Mulberry. They felt cheap compared to the bags I have at home.
I did end up buying one thing at the Saks Off Fifth store — this MPC dress: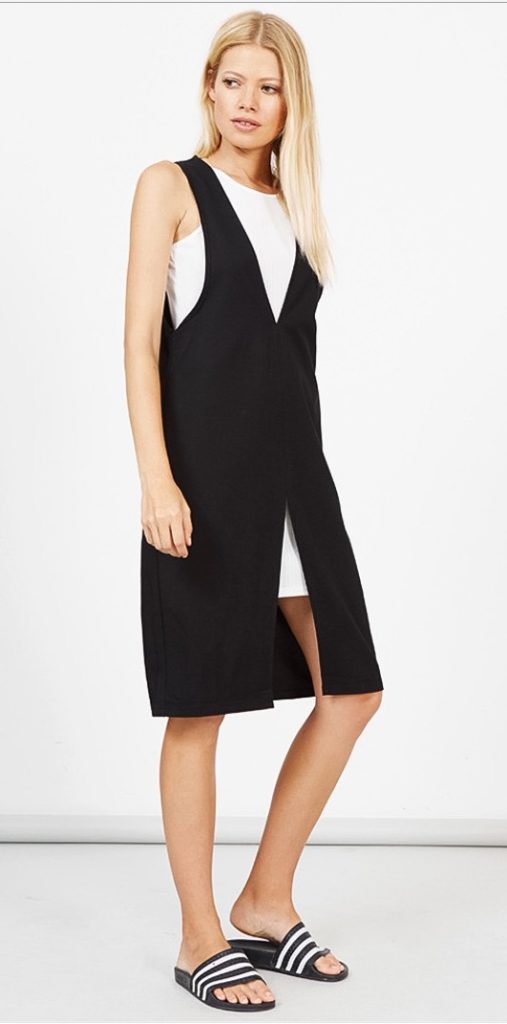 The brand is not familiar to me, but I liked the unusual design which looks a lot more elegant and less athleisure in person.
TJ Maxx & Marshalls
I also checked out a few TJ Maxx and Marshalls stores in the area (there are a handful scattered around). I didn't spot any big-name designer stuff; the selection was similar to that at an average Winners back in Edmonton. I did end up buying a few gifts for family there. As with grocery stores, prices were comparable (in absolute dollars) to home, which meant that there were no phenomenal bargains to be had.
El Paseo
I had no intention of hitting up the "fancy" shopping strip in Palm Springs, but I ended up stumbling upon it by accident. Apart from thrifting, the only shopping goal I had in mind when I left home was finding some discounted Alexis Bittar pieces. My local Holt's has stopped carrying their pieces, and I am not aware of any other local stores that carry the brand. I adore Alexis Bittar, and this makes me sad. I wanted to treat myself to some goodies but … no dice. I wasn't able to find any at the outlet mall, or the Nordstrom Rack off Highway 111, or any of the TJ Maxx, Marshalls, etc. As a last resort, I decided to check out Saks Fifth Avenue, which happens to be located along El Paseo.
My plan was to be strategic and go in for the "kill", so to speak, but I ended up getting distracted by the Anthropologie store located right next to Saks, and then running out of time because it was Saturday afternoon and the stores closed early. Sad face. So, no Alexis Bittar for me, but I did pick up a couple of things at Anthro: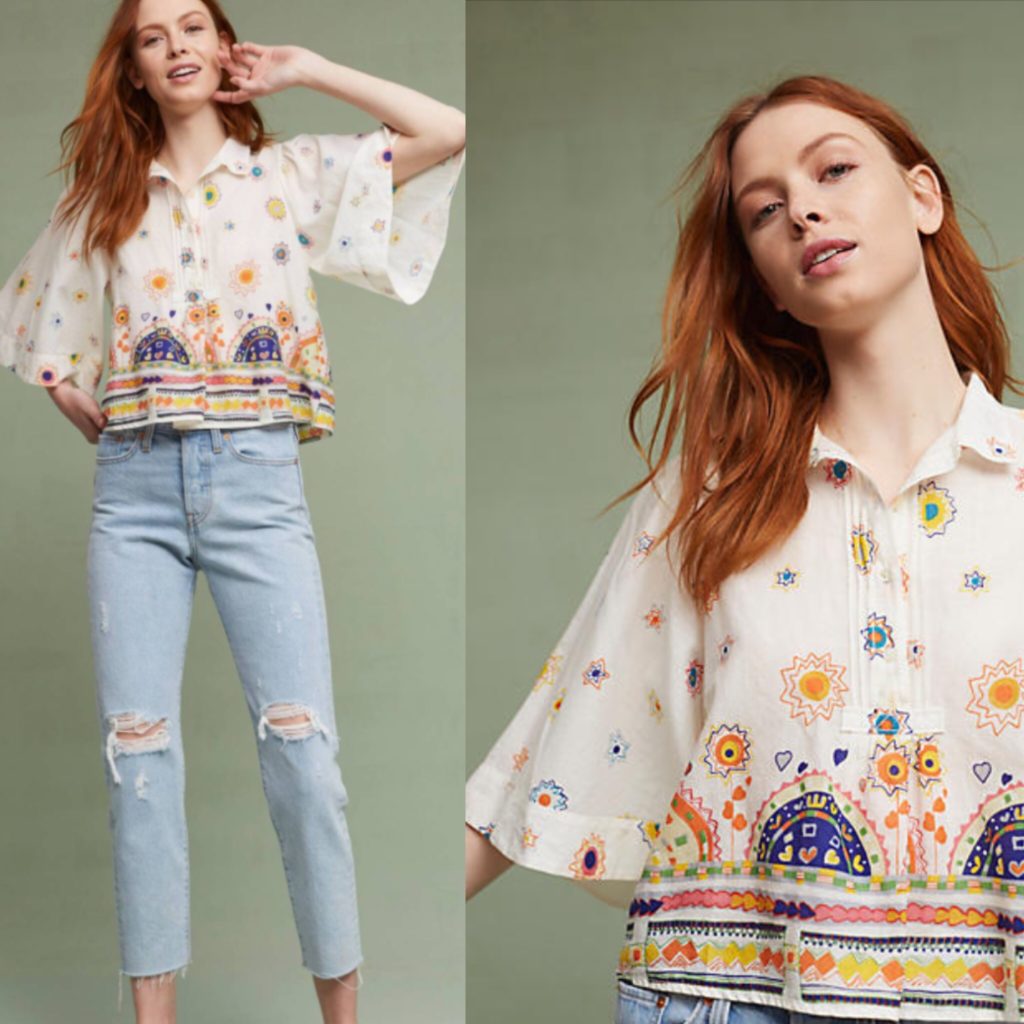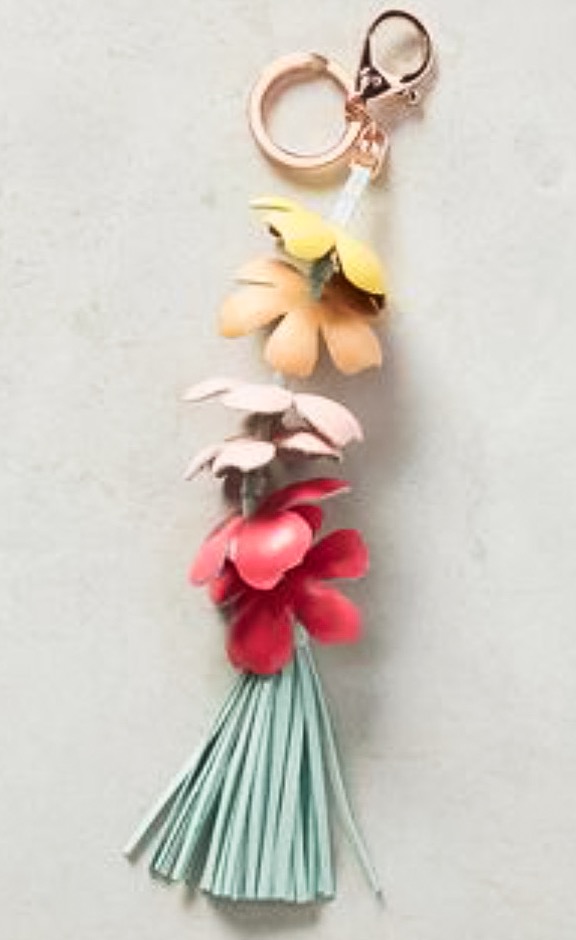 And that is all of my Palm Springs shopping. I do love the pieces I ended up buying, but they did not add up to a memorable shopping extravaganza or anything. I remember the first time I went shopping across the border, some 10 years ago or so, and there is no comparison between the two experiences. A decade ago, there were tons of stores that had not yet opened their doors north of the border, and prices in the States were very attractive. Shopping at the Nordstrom Rack in Seattle back in 2008? Be still, my heart. Nowadays, there are very few brands that are inaccessible to Canadians, so some of the thrill is gone. We have so many discount shopping options, including thrift stores, that match US prices or even beat them. My main takeaway was a newfound appreciation for my hometown shopping scene; we have it pretty good here. Anyone want to come visit?