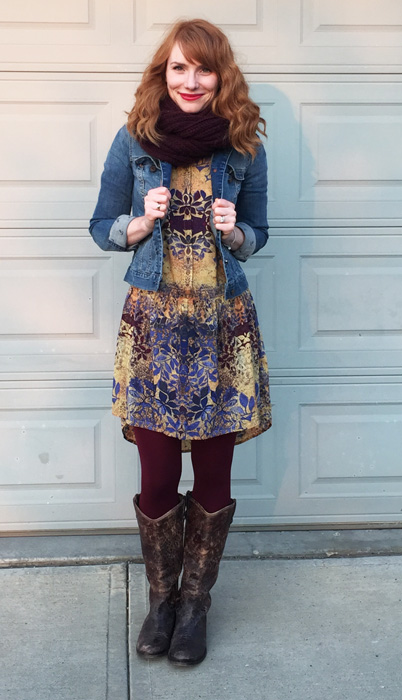 For my last post on transitioning a denim jacket from summer to fall, I knew exactly what pieces I wanted to put together. I've been dreaming about this look ever since I bought this Joe Fresh dress. The colour palette of the print is giving me so many ideas, you guys.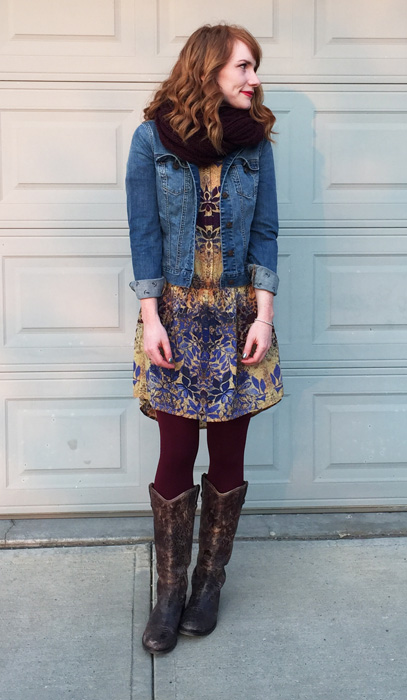 This is one of my favourite types of fall outfit: layering a summer-weight dress with tights, scarves, and knits (or jackets). This particular dress has long sleeves, which also helps, but on a colder day, I could easily slip in a camisole or tank top underneath for extra warmth. (I love Kirkland brand tanks from Costco because they're (a) inexpensive, (b) long, (c) not bulky.) Here, I'm wearing fleece-lined tights, which are basically the best invention ever for skirt- and dress-loving women who live in colder climates. I can't believe it took me 30+ years to find out about them. Don't miss out like I did!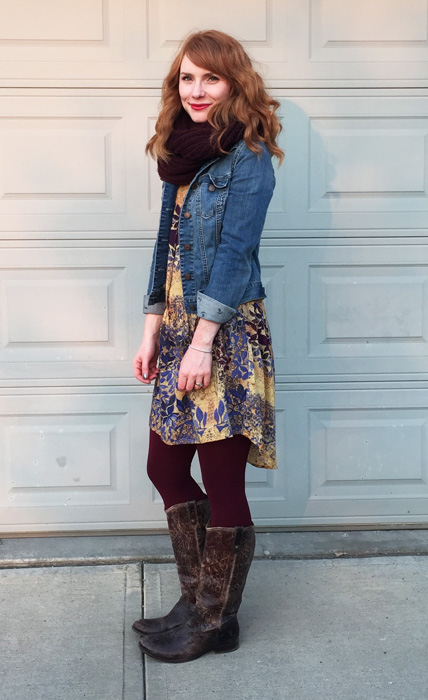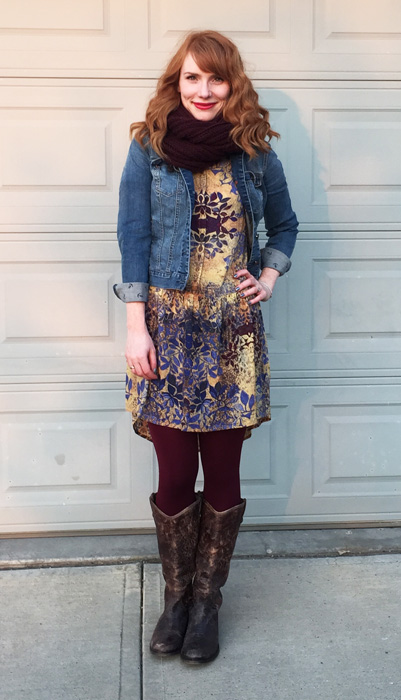 And this concludes Cassie and my "One Piece Three Ways" series. I hope you guys enjoyed it – it was a ton of fun to put together. I used to do these kinds of posts more often, and I had forgotten how much fun it can be to play around with my closet (as opposed to being all utilitarian/pragmatic about it). Let me know if you enjoyed it, and if it's something you'd like to see more of on the blog. And if you have ideas for another 1 x 3 post, drop them in the comments or via email (bluecollarredlipstick(at)gmail.com).
Here's one last peep at my 3 denim jacket looks: