For some of us, the denim jacket is a (casual) wardrobe staple, and it's certainly easy to sing its praises if you've a convert to its magical ability to go with absolutely everything. I wasn't always, but I became one as soon as I found a denim jacket that fit me properly (not always an easy task). The thing about a denim jacket is that it works with different styles … and different seasons. That was the rationale, anyway, behind Cassie's and my idea for this blog collaboration: transitioning the denim jacket from summer to fall, times two. Two different blogger's closets, that is. Oh, and since we had so much fun coming up with outfits, we decided to each show you 3 ways to wear the denim jacket: summer, early fall, and late fall.
Up first, of course, the summer look. I love Cassie's take on it, and wish I could find a pair of white jeans of my own to pull off a similar look – perfect for casual Fridays (or casual offices any time of the week), or the weekend. My take is a little more casual. I wear my denim jacket with just about everything whenever the weather calls for a topper; it hasn't happened as often this summer in Edmonton, but there is still time! I decided to go with shorts for this outfit, because I've been basically living in shorts on weekends this summer.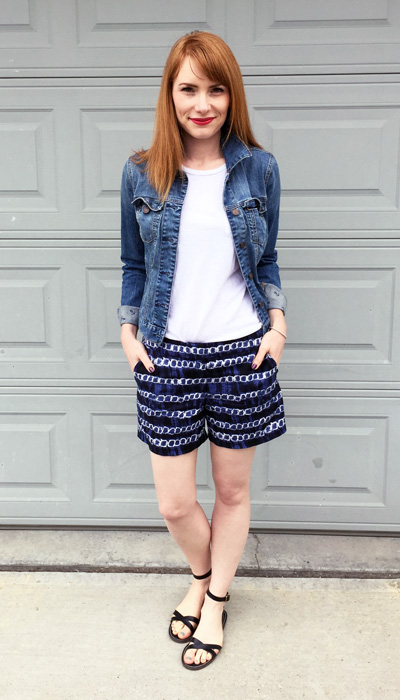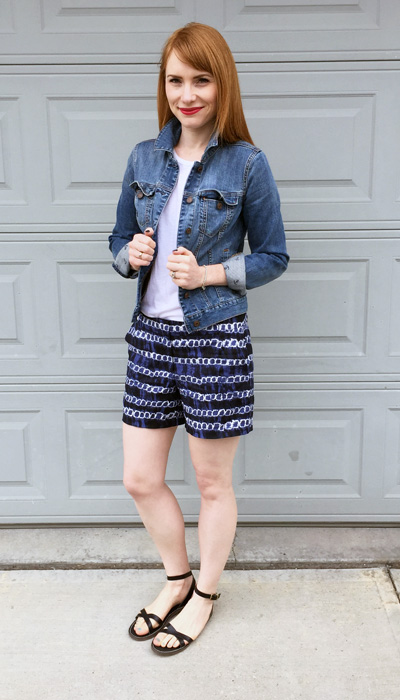 There is nothing ground-breaking about this outfit, but the blue-white-black palette is clean and classic, and the denim jacket gives a bit of structure that makes the whole thing look more polished and put together. And it's easy, breezy – which is all we really want on a beautiful summer day.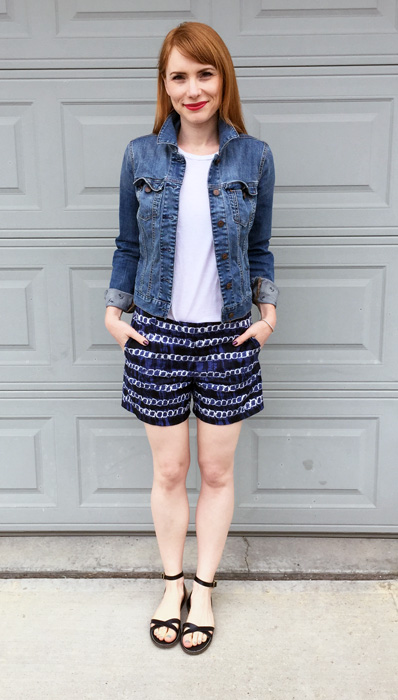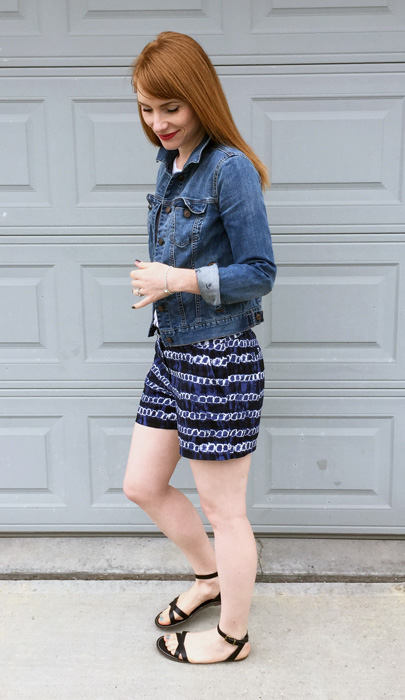 Don't forget to check back on Wednesday and Friday for two more denim jacket looks! And don't forget to check out Cassie's blog, The Minuteglass, as well!