Thank you to everyone who commented on my blogiversary post; y'all made me feel all warm and fuzzy. Not gonna lie – I could get used to it. Ahem. On to more important business … like the winner of the anniversary giveaway. I promised to spare you another video's worth of my um's and uh's, so I'm going slightly more low-tech this time.
We have the hat. (The hat is a given.)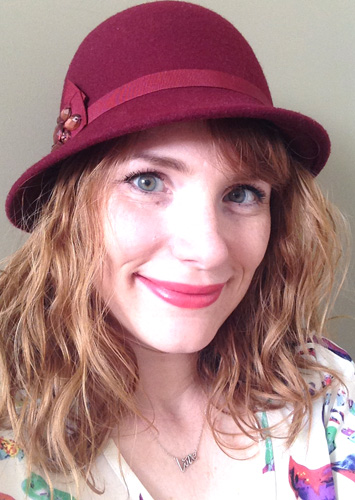 We have Adina's odd facial expressions. (Those are a given too.)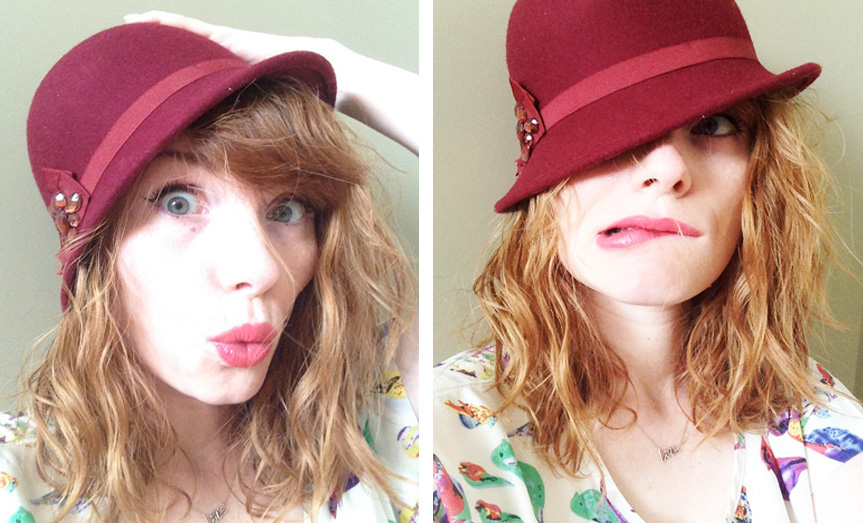 And we have a winner!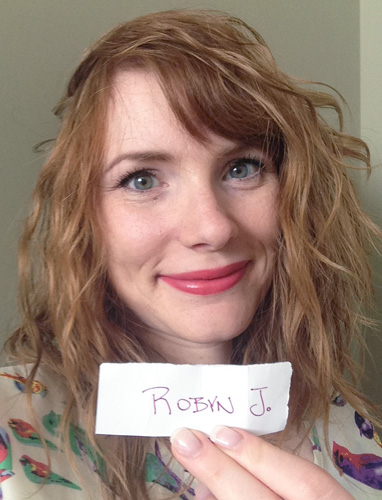 Congrats, Robyn J!!
Happy Victoria Day/Memorial Day/Monday, everyone!