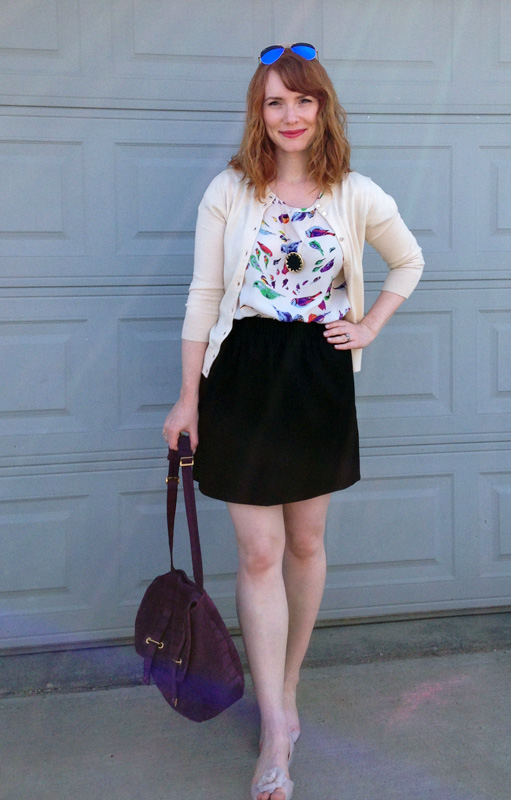 I know. I've shown you this exact outfit before. And umpteen variations of it. Chalk this up to my "if it ain't broke, don't fix it" approach to dressing. So style, much fashion. But check out my cute new jelly flats: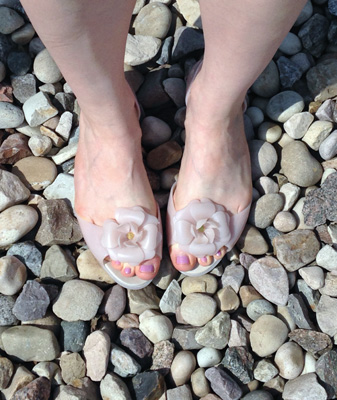 I'm an 80s kid, but I grew up in a Communist regime, so my 80s were not like your 80s. Let's just say that there are a few pop culture references missing from my mental archives. Because there is nothing I love more than useless information, I have retroactively filled in some of the gaps, but jelly shoes are still a relatively new phenomenon to me. I've been avoiding them for the last couple of years because the idea of wearing plastic on my feet struck me as atrocious, and I had no nostalgic memories to offset the squickiness.
And then I saw these Mel flats. They are, like, aggressively adorable, no? The flower reminds me of Chanel's famous camellia, and the beige is a nice versatile colour, though it does blend in with my irremediably pasty skin making my feet look vaguely creepy-mannequin-come-to-life-esque. Ok, I'm not selling these very well, am I? Bottom line: I love them, I bought them. They're fairly comfy. Minimally weird feeling. Only $13. I stand by my choices.