What I Wore: On a Warm Day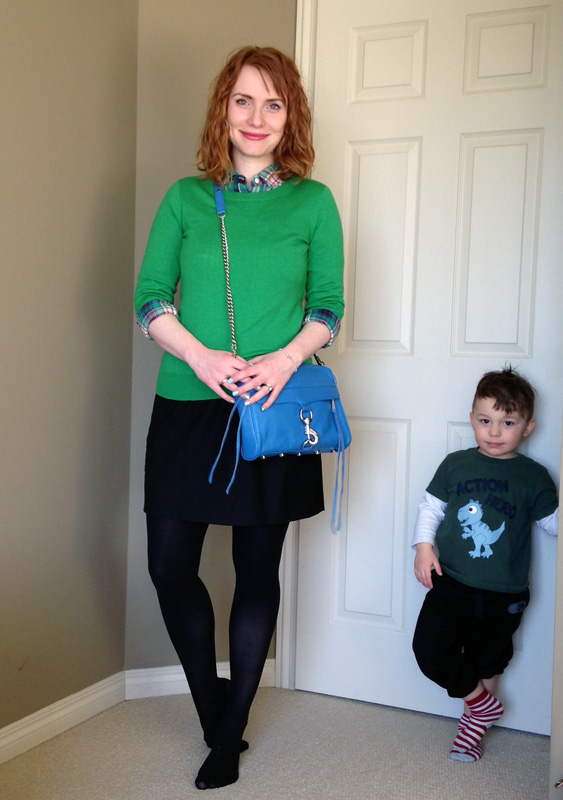 Yes, I wore green and blue together, and it was not altogether a disaster.
More importantly: I was not only photo-bombed, but out-Blue-Steeled by my kid. Who is two and a half. Please note that he has it down pat, complete with Tyra-approved smizing and crossed-over leg (a blogger staple). Le sigh.
I should probably quit while I'm ahead not so far behind.
Also, yes, I am not wearing shoes. Do not fear for my sanity; my boots are just too slushy these days to come into contact with our carpets. *Note to self: clean boots.*