You may remember my thrifted Simons tunic from this previous post. That's a whole lotta print. Probably why I gravitated to it in the first place. But … it's short. Accidental-flashing-incident-waiting-to-happen short. I bought it when I was pregnant, and obviously miscalculated its length post-baby bump. Regardless, I still love it so I'm gonna make it work, somehow, if it's the last thing I do.
Take One: black + blue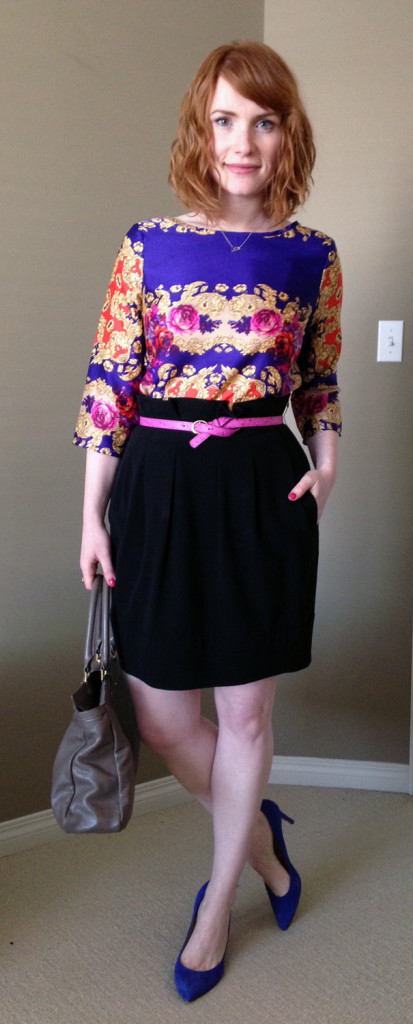 The short hem line makes it perfect for wear as a "top" with my paperbag BCBG skirt. Which … is tighter than I remember. Umph! Thankfully, it still fits, because I would otherwise have a case of the wardrobe sads – I adore this skirt.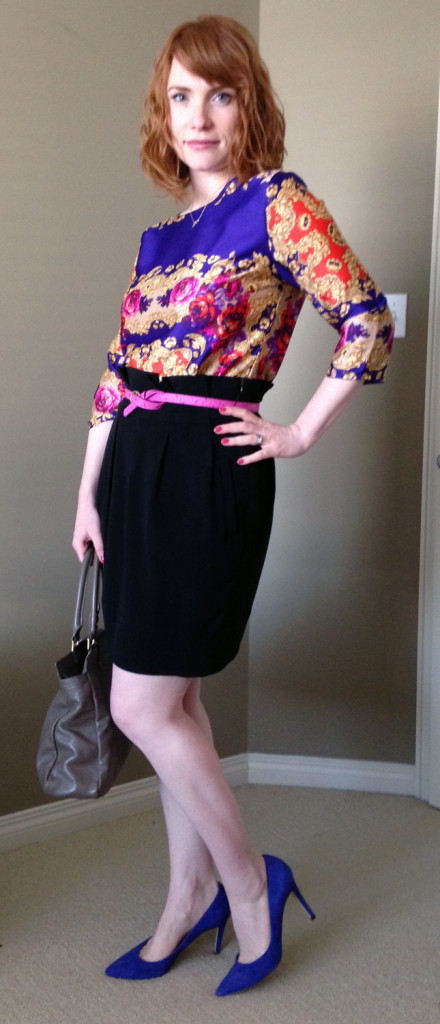 Did I mention that I also adore these shoes? Oh, I did? Like, a million times. Well, a million and one now. Blue shoes are da' bomb. Or whatever kids these days say.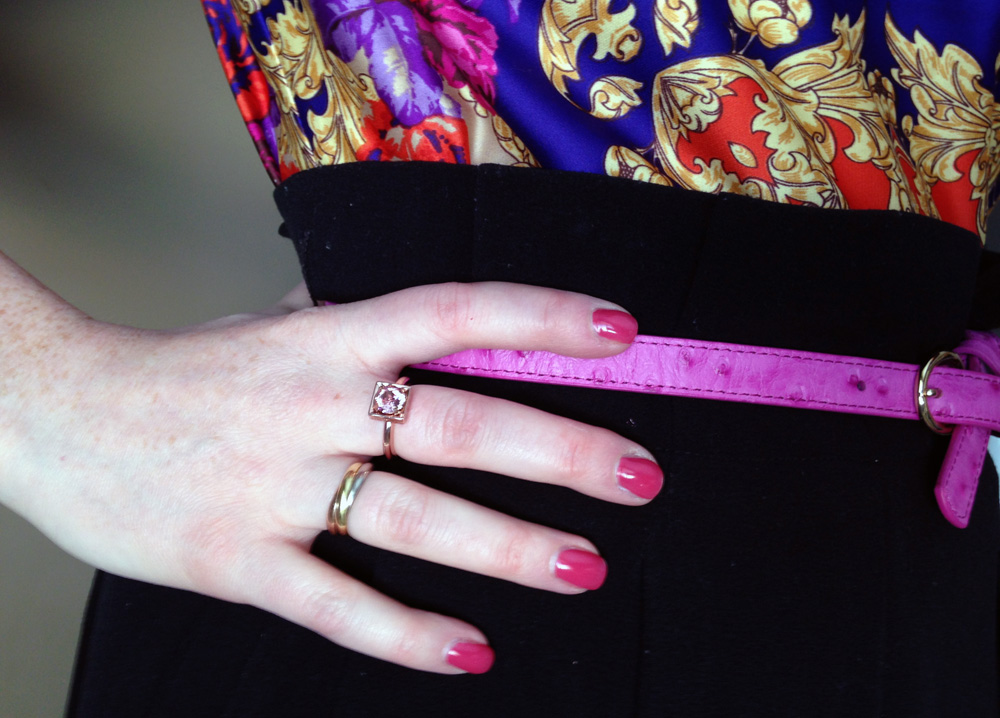 I thought this outfit would look more office-ready with a black blazer. Like so: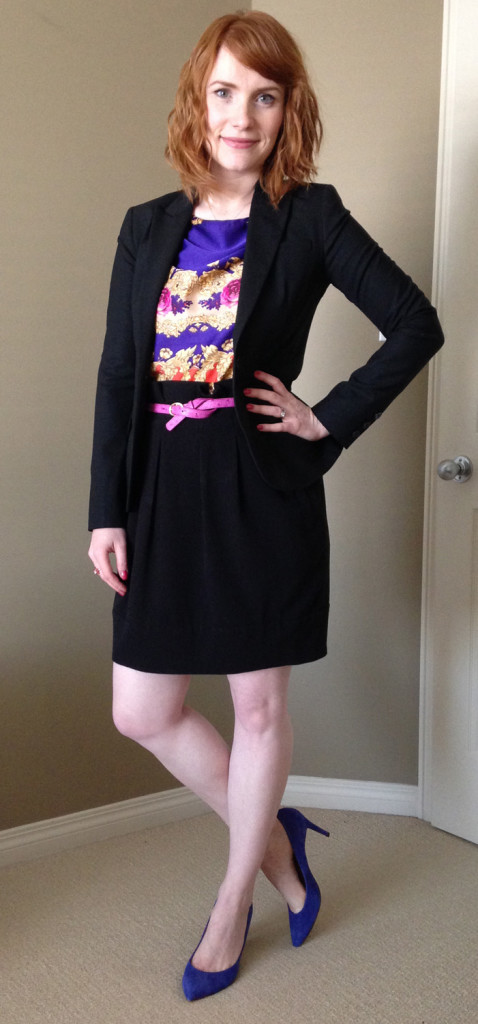 But, looking at the photos, I feel like this is a lot of black. A LOT. It kind of drowns out the rest of the outfit. I like it better without, even if it's still a bit loud for the office.
Take Two: pink + sparkle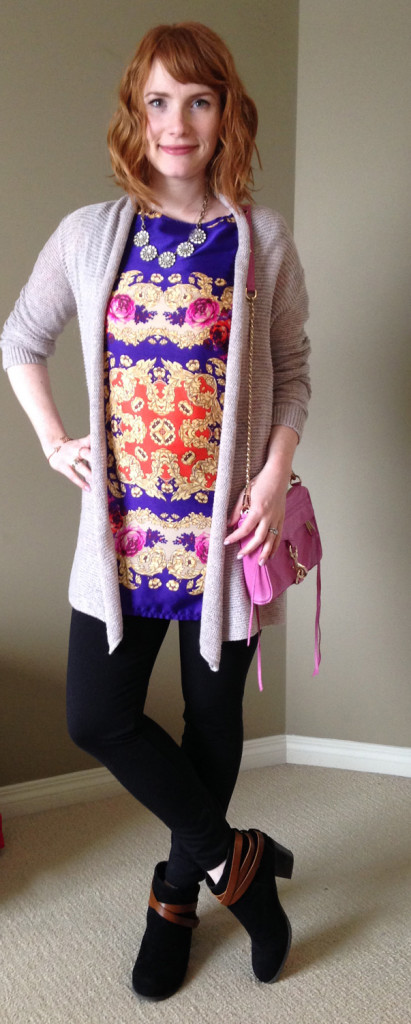 When in doubt, throw a cardigan on it. That's one of my mantras, and it rarely fails me. Because this particular cardigan covers my butt, I tried wearing only tights. Bad idea. I looked like I forgot my pants. So I threw on leggings instead. Much better!

Can I take a moment to say how much I love my new Rebecca Minkoff Mini MAC? The colour is called Pink Iris, and it's all kinds of wonderful. I'm not sure why it took me 33 years to realize it, but pink is a totally awesome colour – and if you end up looking like you're carrying Barbie's purse, who cares? Rose gold is pretty nice too: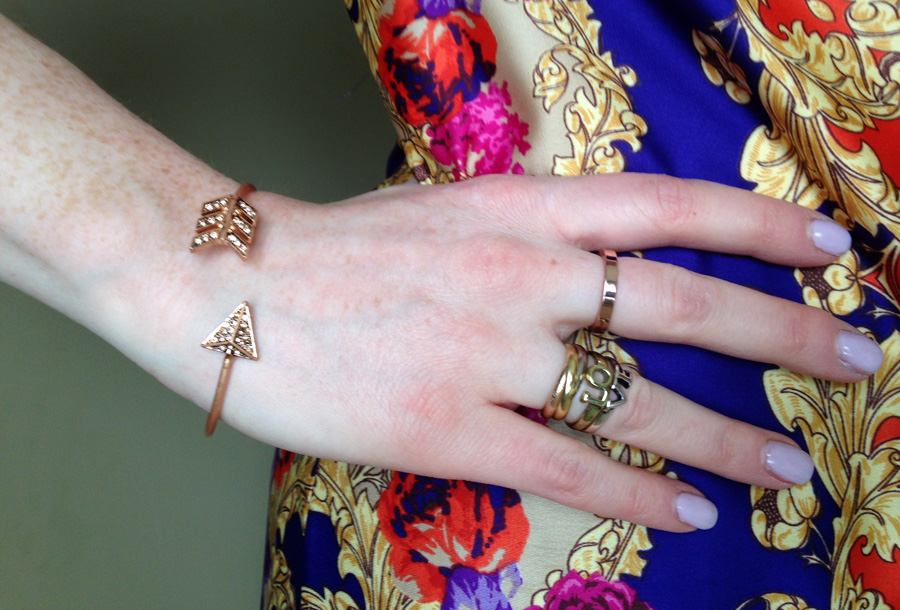 Take Three: burgundy + blue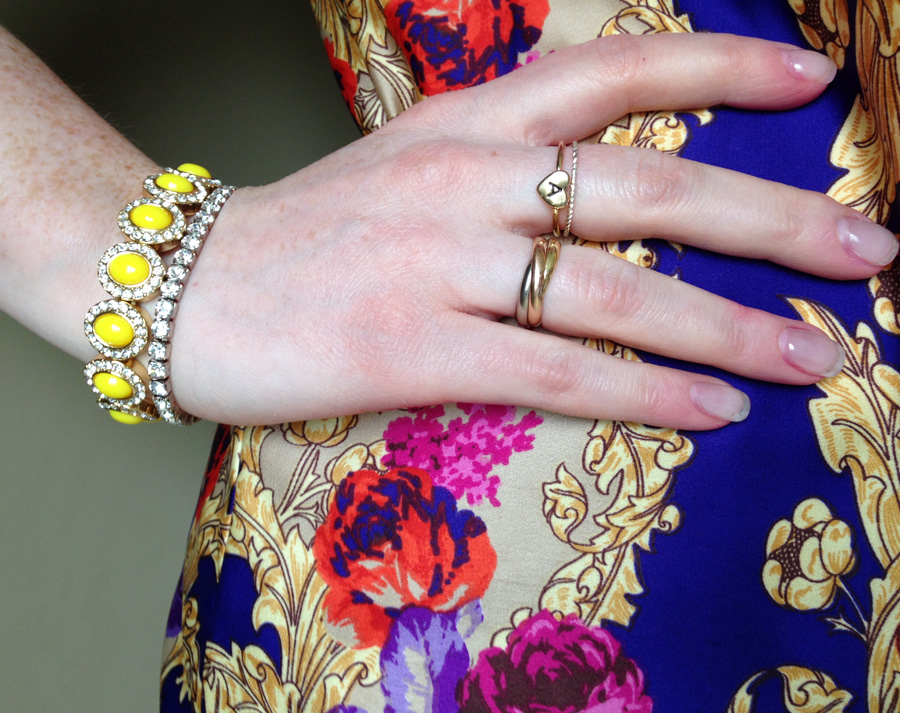 Here's another thing I only recently discovered: fleece-lined tights. How is that even possible? I live in Deep Freeze, Alberta for 6 months of the year, and I wear skirts most of that time. Better later than never, I guess. Fleece-lined tights are also da' bomb.

What's that? Am I wearing tights as pants? Ummm … they're fleece-lined tights? Like, practically leggings? Still no? What if I throw on a coat?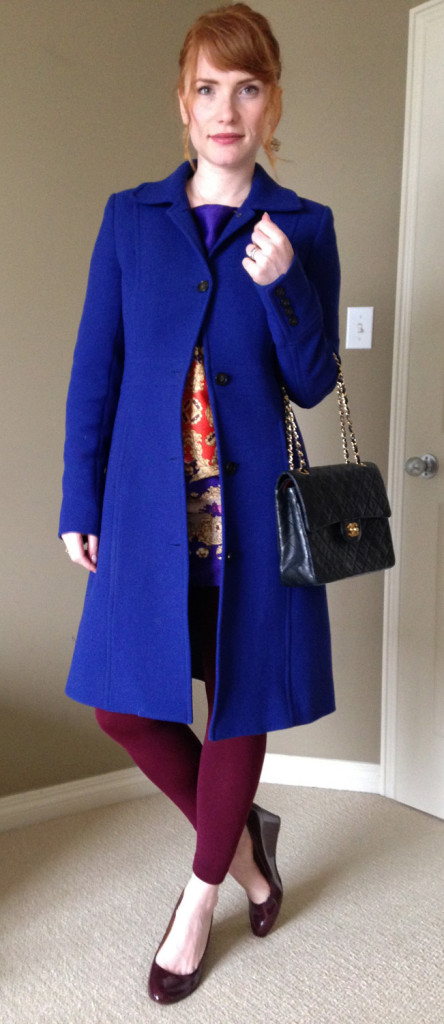 The J. Crew Lady Day coat (thanks, Kijiji!) makes everything look 80% more put-together and less oops-I-forgot-my-pants. And yet.
Guys, I don't think I can really make this work as a tunic. It's just too damn short for this 33 year old. I'm pretty sure it's due for the same treatment as my former DVF tunic. Thoughts?