What I Wore: Bank Business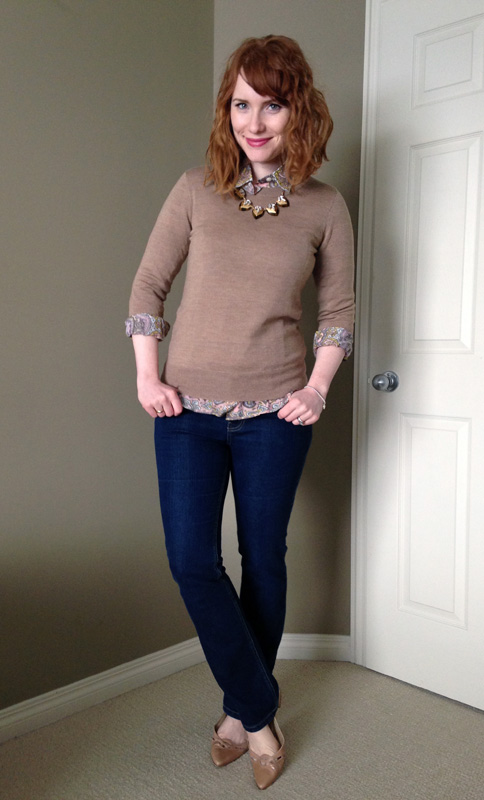 I wore this on a Monday, which means I was definitely overdressed; my business at the bank took all of three minutes, so technically it was a poor no excuse for getting all fancied up … but I'll take any excuse, real or not, I can. You guys, I miss dressing up. Like, a lot. Casual style never used to be my forte (probably still isn't, despite a lot of wishful thinking on my part), and I always felt more "me" in a dress and high heels. That would be entirely impractical right now, but a sparkly and totally unnecessary (and kid-unfriendly) necklace feels like less of a reach.
Every time I wear camel (which, total aside, is a stupid name for a colour, no?), I remember how much I like it as a neutral. And then I promptly forget again. But! It's a very nice colour, even if it kind of blends in with my skin tone and hair, and makes me look like a big blob of dulce de leche ice cream. Mmmm, ice cream!
Where was I? Here's a close-up of the necklace. I totally overpaid for it, but I bought it when I was in Vancouver and we all know that holiday shopping is often regret-inducing. Just me? (But not this. This is awesome.)