What I Wore: Sunny Day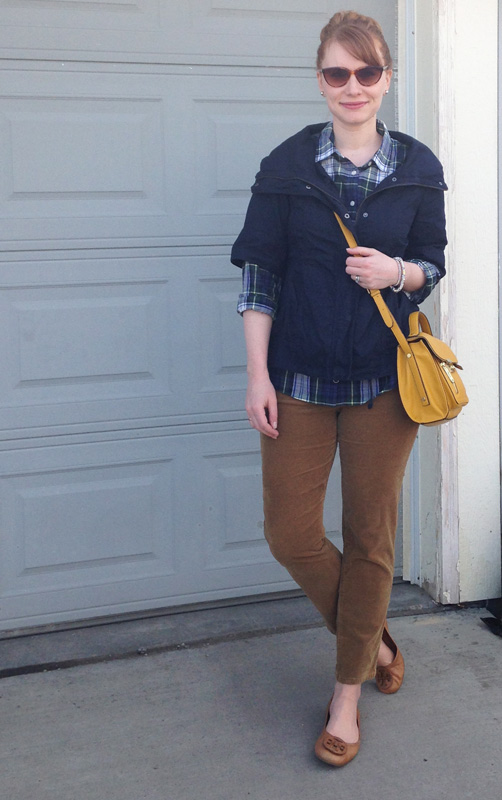 This was one of those thrown-together-in-30-seconds-or-less outfits that turned out … kinda cute. At least, I thought so at the time. It was a bright, sunshiny day, and my winter-addled brain may have suffered a temporary, joy-induced malfunction, leading me to overestimate the cuteness factor of this whole thing. To be fair, every time I type out "mustard" in a blog post, I suddenly feel like I need to start questioning my sartorial choices.
Anyway.
At the first glimpse of sun, plus flats-friendly sidewalk conditions, I immediately pulled out my AG Stevie slim cropped cords. I've been waiting to wear these since I bought them last fall, in a Kijiji-deal-of-the-year situation. They are sooo soft and comfy, and totally worth the $20 I paid for them. Did I mention they were new? Did I also mention that I subsequently went to Anthropologie to look for more pairs, and had a bit of an ugly cry when I saw their regular price? That, my friends, is the downside of being really, really, ridiculously good looking* at finding bargains; you come to have impossible-to-meet price expectations. I know, I know. Don't y'all whip out your tiny violins at once.
* I could not resist a reference to the best movie about fashion of all time.