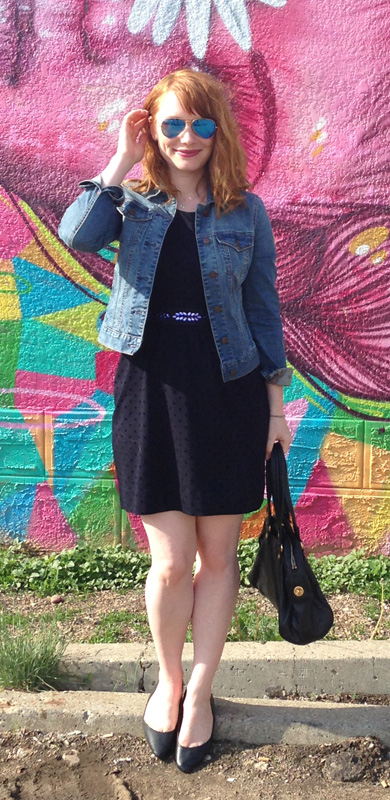 This is a cute and perfectly serviceable outfit, but it falls on the boring side of the fence I seem to straddle. So instead of talking about the clothes, I will do what is starting to come naturally: distract.
With pictures of my cute, loves-to-ham-it-up kid.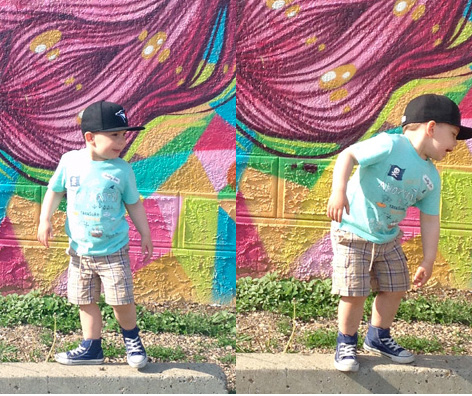 I'm guessing every toddler has an inner Oscar-winning thespian inside, but mine is a triple threat: a dancing, singing, melodrama-on-wheels machine.