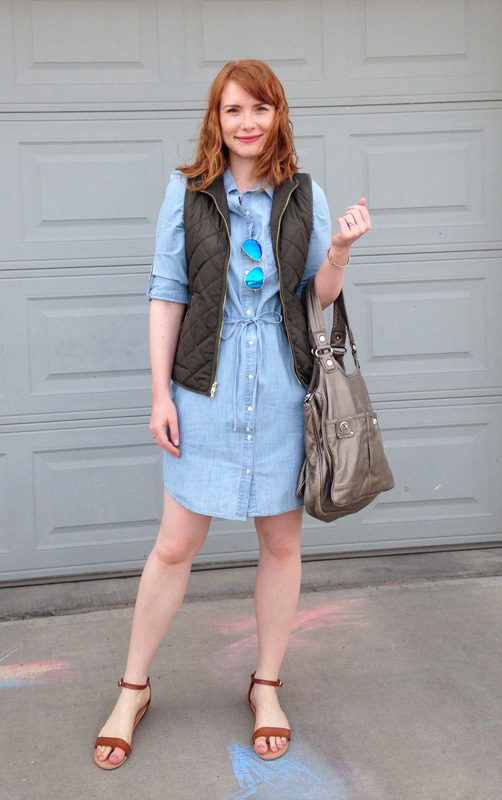 You guys are probably going to think that I've lost my damn mind, but I love this outfit. Capital-L-love. I know there is no rhyme and reason to it – we're talking about a potato sack and Jesus sandals, after all – but I can't help it. Do you ever feel like your mental image of yourself doesn't quite match the reality? Like, you think you're cool and effortlessly chic – in other words, Charlotte Gainsborough – but, in fact, you are a klutzy, suburban basic bitch? Yeah, I'm talking about myself here because – obviously. But, somehow, this outfit made me feel a little bit more like the former, and less of the latter. Of course, CG would probably (exquisitely) side-eye this outfit if she ever laid eyes on it, but whatever. Capital-L-love.
I even managed a close-up!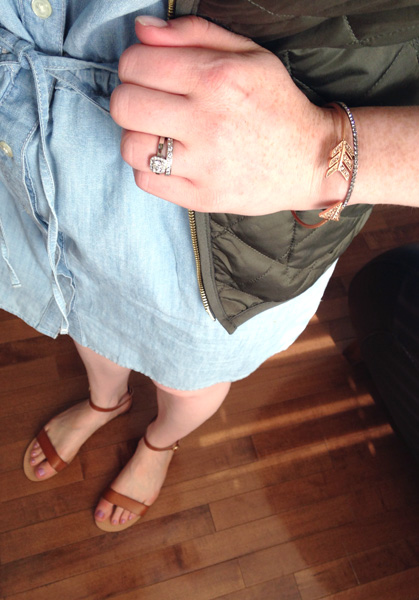 I only just now realized that this is a head-to-toe Old Navy outfit. I must say that I'm enjoying my re-discovery of ON. (thanks, maternity leave budget!) The quality can be hit-and-miss, but they do really nice casual basics for shoestring-budget prices. This dress, vest & sandals combo came in just under $45. What's not to love?