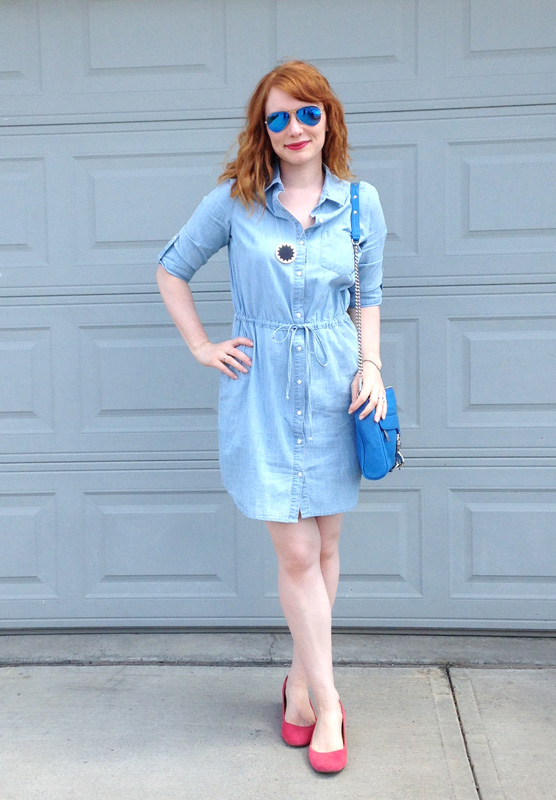 OK, I kinda cheated. Does this count as a different outfit from this one? The accessories are different so … maybe? Let's go with "yes", because I'm trying to burn through this stupid challenge as quickly as I can. Which is not quickly enough. Grumble, grumble.
Oh, and grumble some more at how everything looks askew in these photos. I'm not helping, either, with my creative posing. Handbag worn as clutch?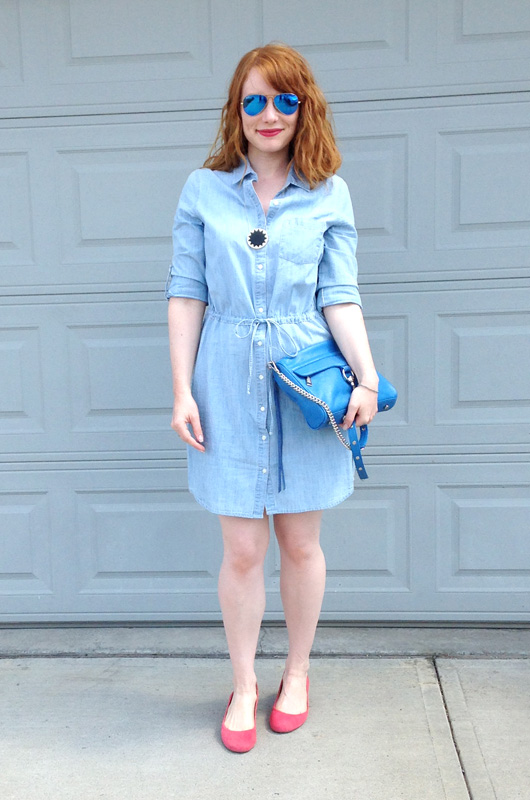 As if. I need both hands, plus another 3 or 4, to wrangle the kids out of the house and into the car in less than 20 minutes. It's a good day when I remember the bag, period. Grumble!