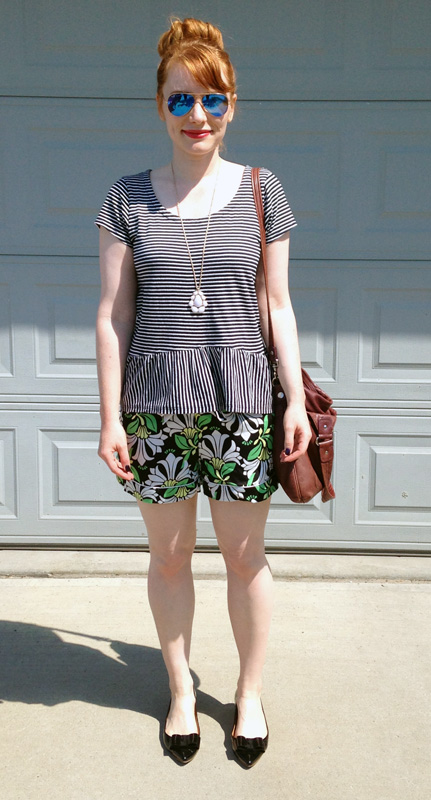 Stop. The. Presses.
I am wearing shorts. I repeat, I am wearing shorts. Oh-em-gee.
I haven't worn shorts since I hit puberty. Well, more like crashed and burned into it. Anyway. The reasons I stopped wearing shorts then are not the same reasons why I haven't worn them in the past few years. My list of insecurities has shrunk significantly in the interim. Cellulite is … intermittently one of them, but I actually have to work at getting worked up about it. I've got bigger effing problems.
I'm pasty.* That is the most "duh" statement I have probably ever made on this blog, but yeah. I'm pasty and I can't be arsed to pretend otherwise. (Especially since my previous attempt to do something about it backfired in a spectacular manner.) Since I refuse to roll around in Cheetos dust to avoid offending the sensibilities of people irrationally revolted by pasty skin – who are inexplicably legion, but let's not even start – I try to accommodate them by doing the next best thing. Hiding the pasty. (Not an euphemism.)
And, until two weeks ago, that meant no shorts.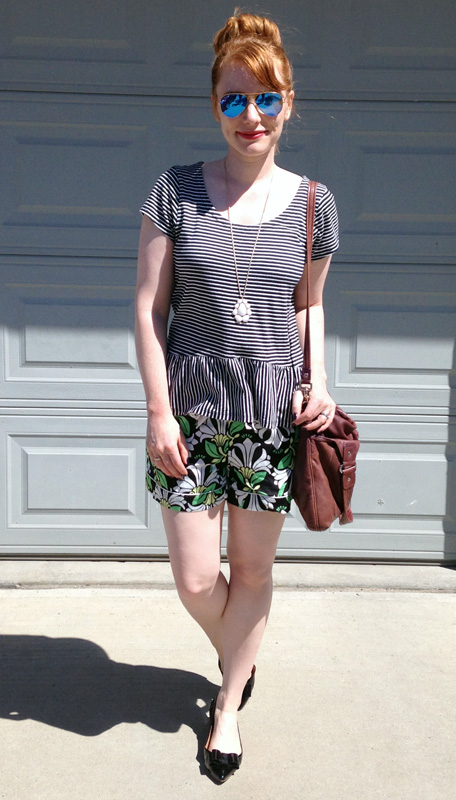 But then, recently, some of my internet friends* took to wearing shorts (naturally – it's summer, and they're not neurotic basket cases like me), and I felt like it was perhaps time to revisit the whole ban on shorts. Fran's post was the final push and here we are.
Actually, the "shorts" I ended up buying – on a whim, at the grocery store, because that's how I roll – are sleepwear. Yep, I wore pyjama bottoms. Out and about. In public. In a completely unironic way. Pause for a minute and let that sink in. But, also, once the second-hand embarrassment wears off, don't forsake me. What is one questionable life choice among friends*?
* I was telling my mom about the shorts, and she reminded me of the time I was traveling in Europe, and this Italian guy said I looked like mozzarella. I mean, I don't think he was trying to be unkind, but … damn.
* You refer to your favourite bloggers as "friends" too, right? Right?!