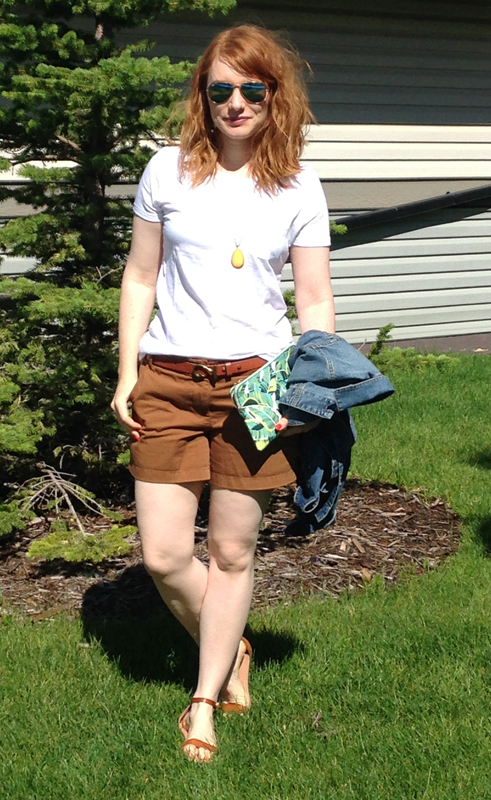 I don't know why I bother packing for these short road trips. Guaranteed that, on the second day, I'll wear all my shopping spoils from day 1. I'm just that impatient. So, hey, check out my new shorts, belt and clutch.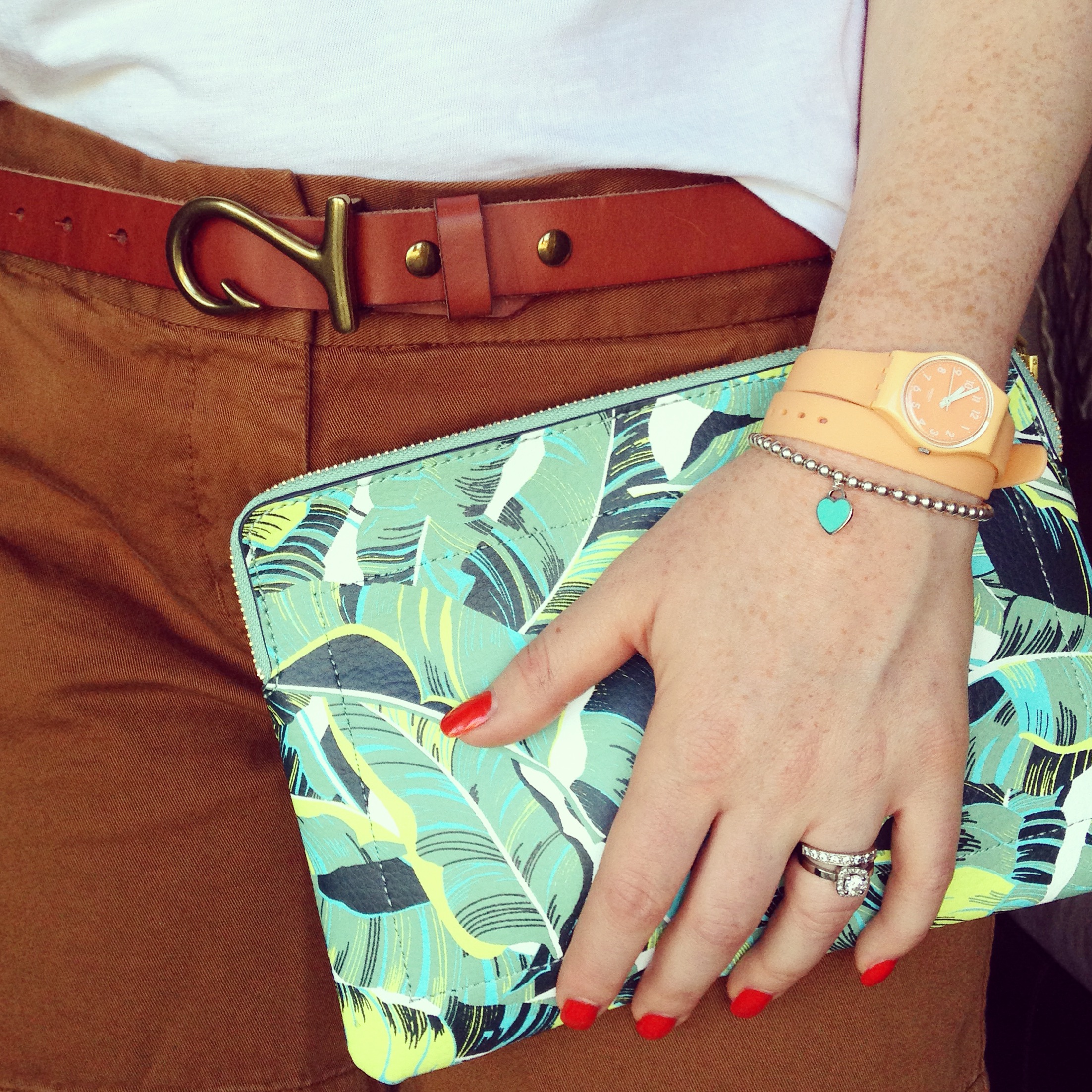 Altogether, these set me back about $35, which is the chocolate sauce on top of this sundae of an outfit. (I'm trying to say that I really like how this outfit came together. Basic? Yes. Cute? I stand by it.)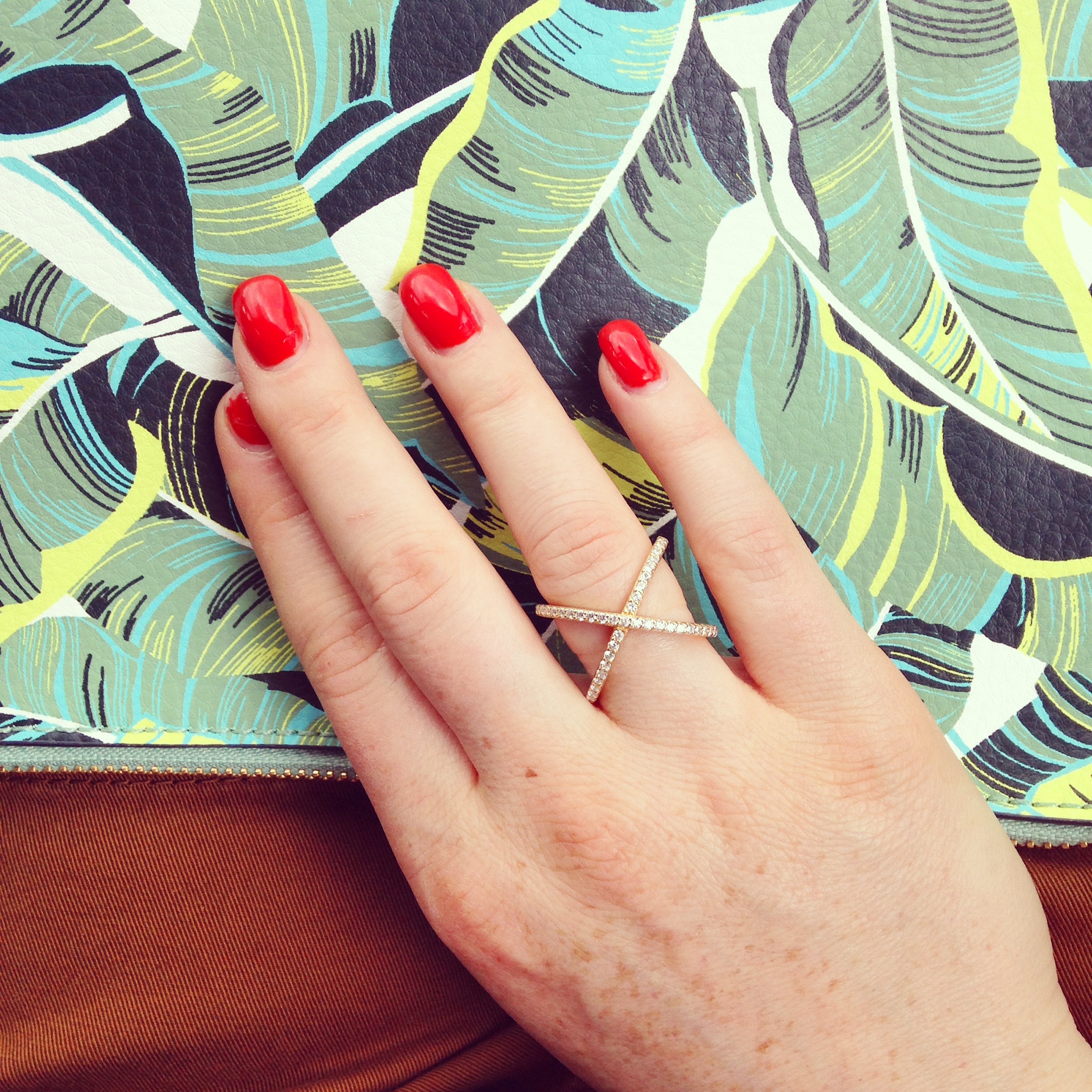 I even splurged on some joolz; the ring cost more than all the other new pieces combined, but it was still under $50, so yay. More chocolate sauce. This is an awesome sundae.