September was … an interesting month. Life sort of exploded at me, which was more exciting and less terrifying than it sounds. But there were some downsides too. For a multitude of reasons, I've started questioning the blog's existence again. I don't know what to do with it. Worse, I'm not sure that uncertainty bothers me as much anymore. A sign it's time to call it done? I don't know. I'm not vague-blogging ya. I truly don't know.
But enough about that; let's tackle the subject at hand – this month's shopping tab: 9 items, totalling $416 (original retail $1,951). Most of these were actually bought at the tail end of the previous month, but didn't make it into August's recap. I haven't had much time for shopping lately.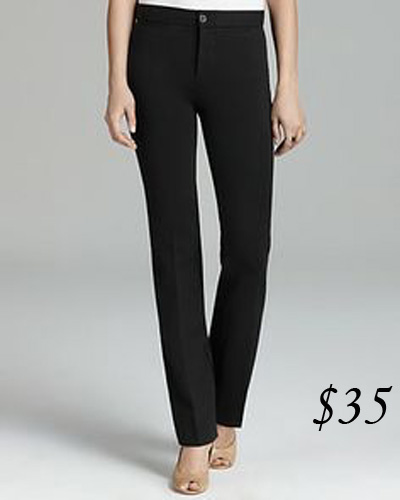 I already have one black pair of pants (the BR Sloan cropped pants I bought last month), and normally I wouldn't bother with a second. I hate pants. I stumbled onto this pair, though, and they are a very nice straight cut in a length I can wear with heels. For the price, they seemed like a good idea.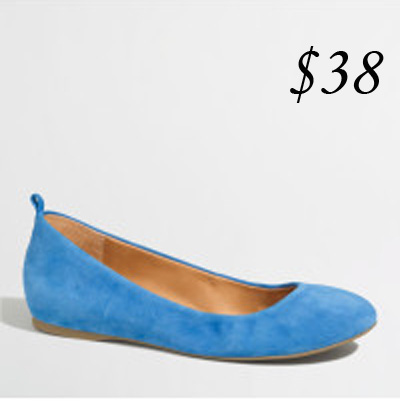 I fell for the colour. I love the Anya's comfort level, but hate the faux suede material – it's very prone to getting dirty. This is my last pair, I promise. J. Crew better not release a pretty new colour ever again.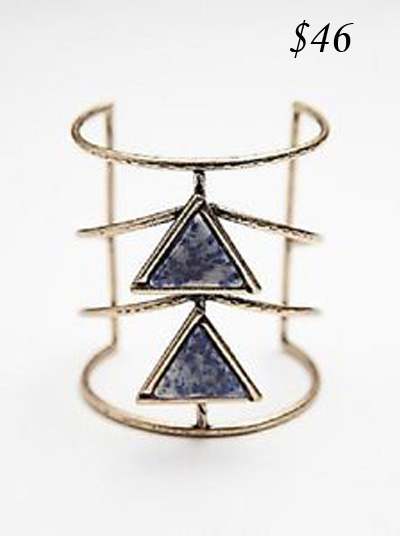 Impulse buy. Love it.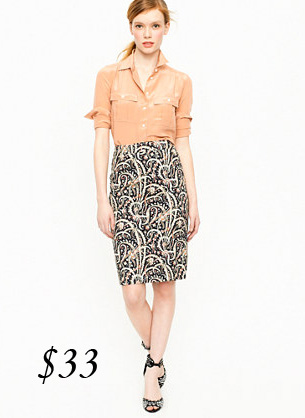 Secondhand J. Crew pencil skirts are one of my weaknesses; somehow, they always come home with me. I love paisley, and I think the colours will work well with other pieces in my closet (like the orange schoolboy blazer I got last month). This was actually a new-with-tags skirt, so considering the price, I'm not complaining.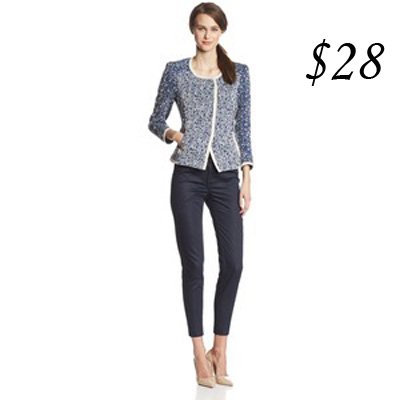 Major score. I rarely shop at Winners these days, but I've scored some fantastic deals there in the past year. This one is over of my faves. This is the best stock photo I could find, but trust that it looks amazeballs. I looooove wearing this jacket to work.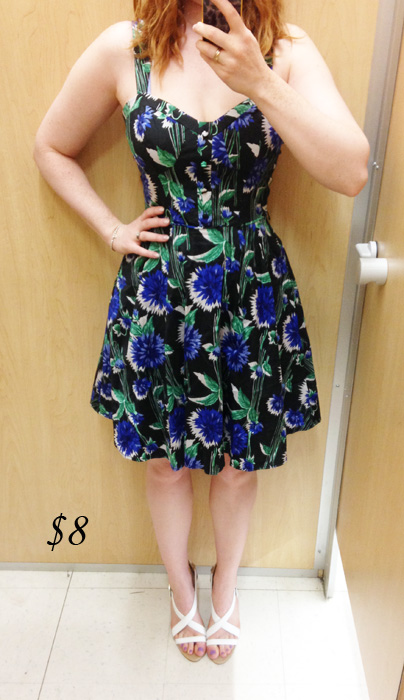 This dress caught my eye because the print looked like something that could pass muster at Anthropologie. When I tried it on, it fit like a dream. I couldn't pass it up. And I love wearing it.
And more dresses!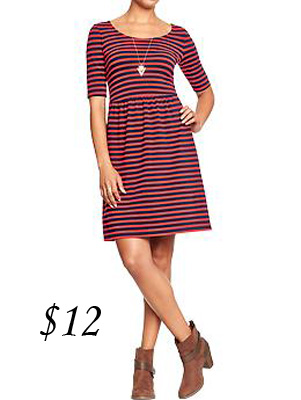 You may remember I reviewed this Old Navy dress last month. I wasn't down with paying full retail for it, but it was a very cute, wearable casual option … so when I spotted it for $12, I caved. I got the black/white colourway, and wore it here.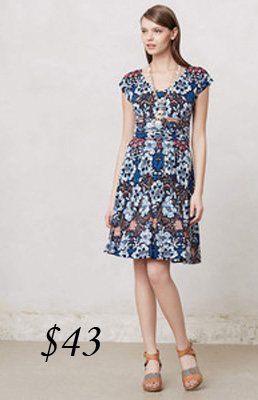 I've been keeping an eye out for this dress ever since it popped up on my local Kijiji at the beginning of the year … and the seller ignored my emails. (I wasn't even looking to bargain. I just wanted the damn dress.) It took a while, but I eventually found it on eBay for a price I was willing to pay. I'm a big fan of this style (gathered bodice through the waist, flowy skirt) because it's the most flattering on my body type. So I took a risk; the dress was listed as a XS. I am … not an extra small. Online reviews suggested the dress ran a size large. I can sometimes fit into size S dresses because my top half is smaller … aaaand you don't care. Long story short, I lucked out. The dress fits great – with absolutely no extra room to spare.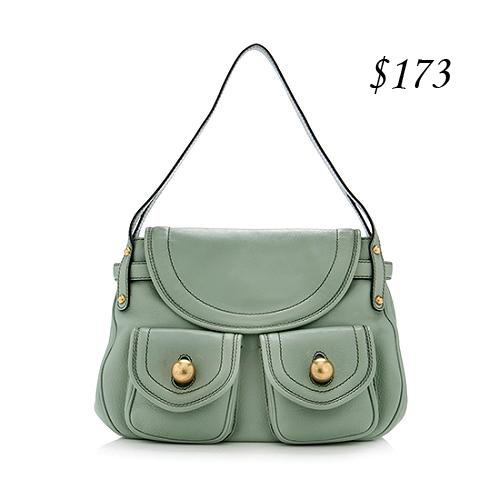 Couldn't resist. I seem to have a thing about bags that are somehow connected to Kirsten Dunst. First my Dentelle Speedy, now this. This is actually called the Kirsten bag, after – you got it – Ms. Dunst herself. It took me a while to figure that out, because this bag came out in 2004-ish, and apparently the internet was not invented until 2009 or so. Anyway, it's beautiful. The inside is laid out just the way I like it: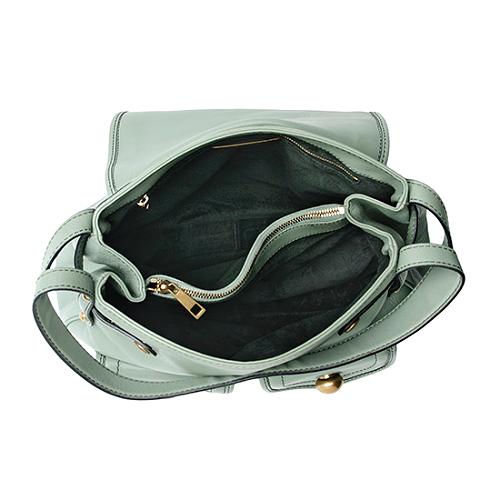 You know what I found out in the course of researching this bag? Marc Jacobs once put out a bag called … wait for it … the Adina. Somehow, I feel this information completely justifies my love of all things MJ.
(I could tell you that this is the last bag I'm buying forever for a long time, but then I'd be lying to you. I still want a Blake, and I'll probably eventually hunt down my namesake too. Keeping it real, folks. And keeping eBay in business too.)
And that's another month wrapped up. I'm linking up with Fran, so you can ogle some more pretty things over there. Then come back and tell me how your September shopping looked, ya hear!