… I can't stop buying lip products. I know, random. I've been using the same stuff (mostly Clinique Chubby Sticks) for ages, after experiencing one too many lipstick disappointments. (Side note: there is nothing more annoying that having the cheap thrill of a new lipstick ruined by the discovery that you've got a dud in your hands. Or, rather, lips. Blergh!) But Clinique is a bit out of my current budget, so when I recently got the urge to experiment with some new colours, I decided to branch out. In all sorts of directions.
I started with the Rimmel version of the Chubby Sticks. I loved one of the colours I picked (Lady Marmalade, see below), but I still wasn't entirely satisfied. So, I kept looking. And buying. (Which kinda defeats the purpose of buying cheaper products, but let's roll with it.) At last count, I have a dozen or so lip products, of various descriptions, laying around. It's a little bit ridiculous, but not without precedent. Years later, I'm still on a quest for that mythical perfect lipstick – you know, the kind that will give me natural looking lips, but better. Which, for the record, the Chubby Sticks reproduce wonderfully; I just want the look for less.
Anyway, this is all by way of introducing you to a bazillion close-ups of my lips. Although, in retrospect, most of these colours look suspiciously alike, I assure you that they are not, in fact, the same. And some are definitely better than others.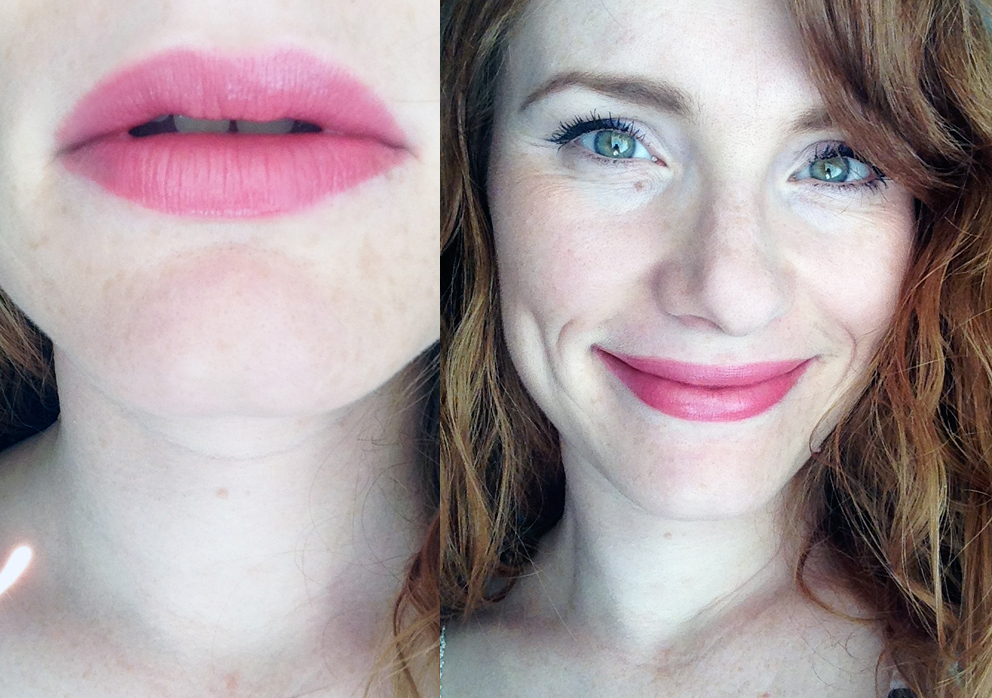 For reference, here are 2 of my fave Chubby Sticks. First, Chunky Cherry. I used to wear this all the time. Love it.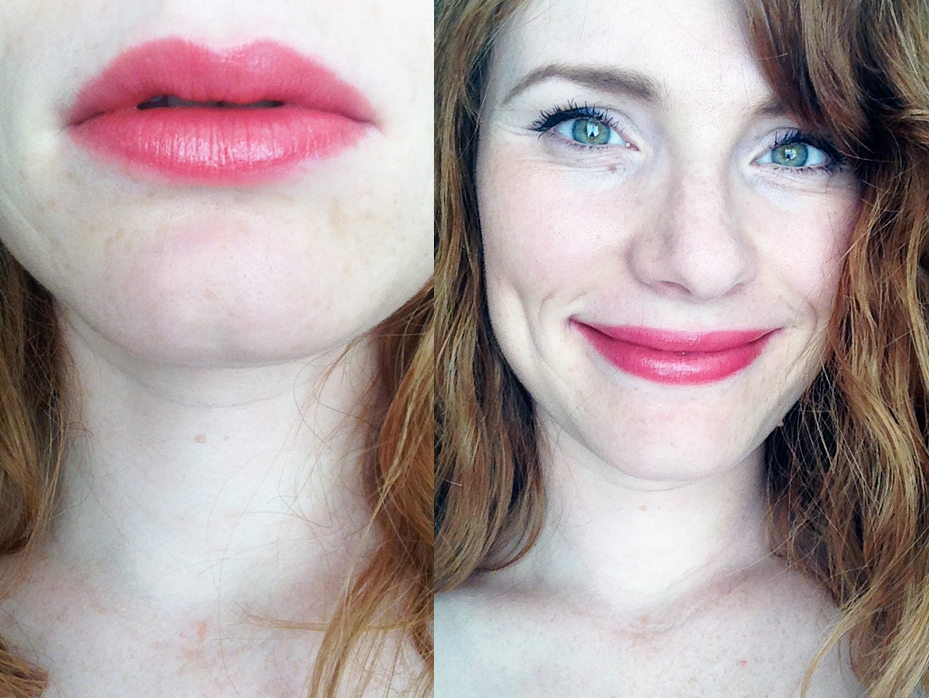 And this is Two Ton Tomato. Although the two colours look kinda similar in these photos, Chunky Cherry is a cool, blue-toned red, whereas Two Ton Tomato is more of a true red. (Duh! The names kind of speak for themselves.)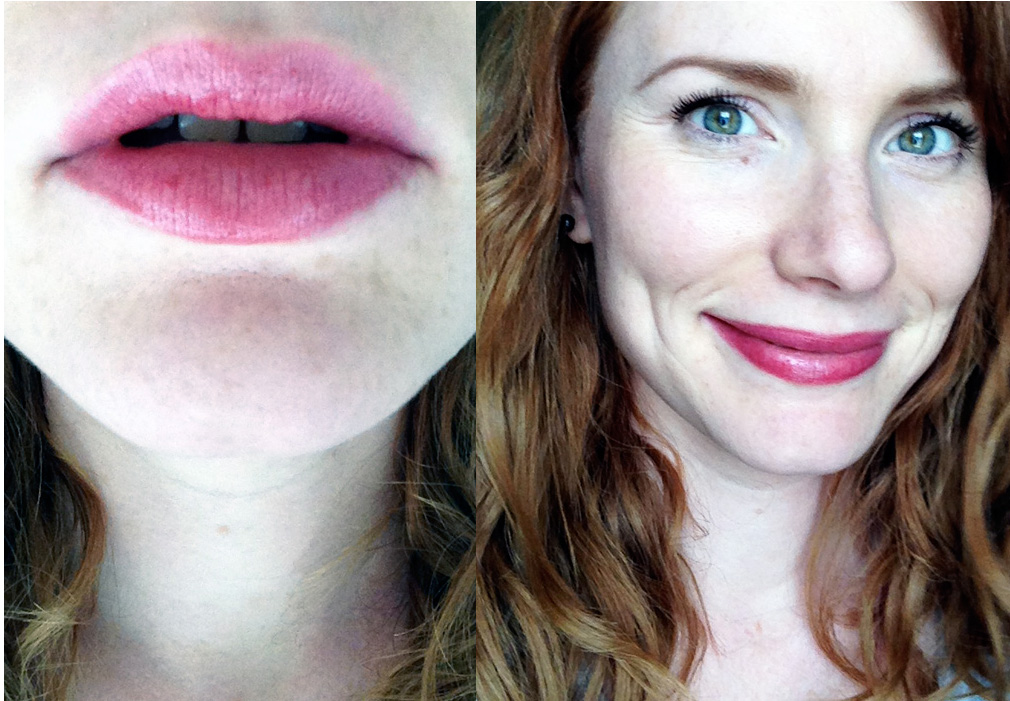 I haven't worn Cover Girl anything in years, and I can't remember what prompted me to try this; suffice to say, I'm no bigger CG fan than I was before. The colour is lovely – it reminds me a little but of Clinique's Black Honey, another old fave. But the formula … ack! It applied patchy, and made my lips look extra dry/flaky. No, thanks!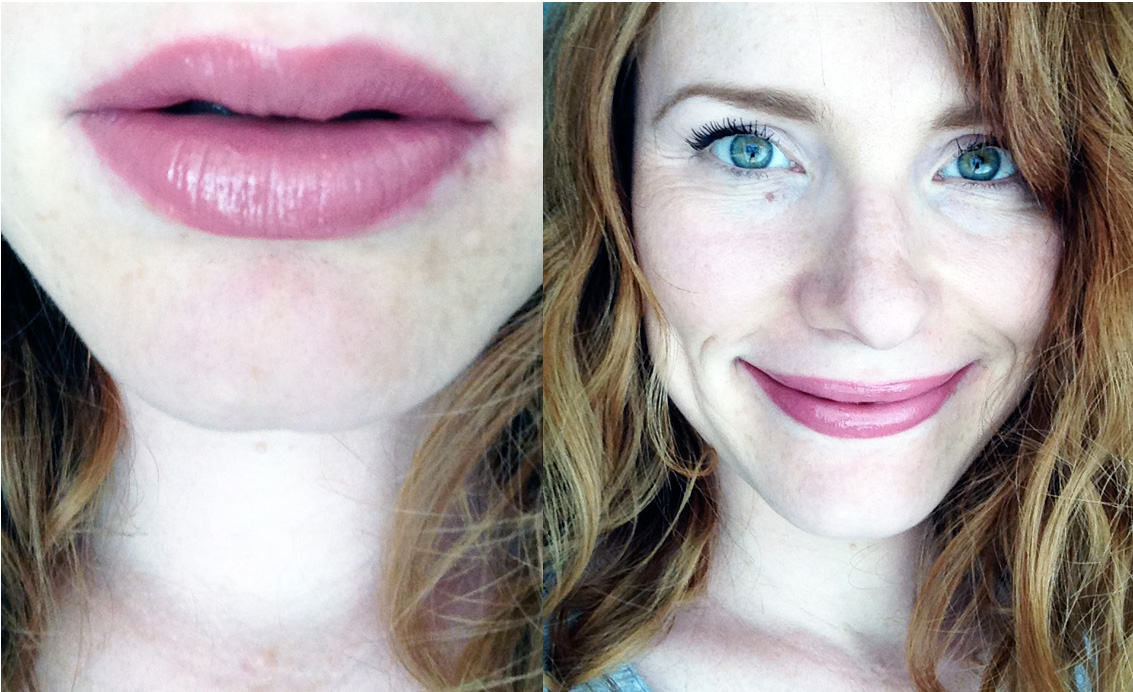 Another impulse buy from a brand I don't usually buy these days. Robyn at Brightest Bulb in the Box mentioned liking a particular Maybelline gloss in one of her posts, and I was intrigued. Sadly, I forgot to jot down the exact name of it, and by the time I was done binge-reading her blog (seriously, you guys, it's so good), I had forgotten the details. I think this is the right gloss, but I don't think it's the colour she mentioned. Oh well! It is a very nice gloss. I don't mind the colour, but I have a tendency to buy the same rosy/mauve lip colour over and over, when what I actually want is something … less rosy. Also, I'm kinda over lipglosses in general; I prefer the lip balm/stick thing a la Chubby Sticks. But I'd recommend this gloss if you're in the market for one.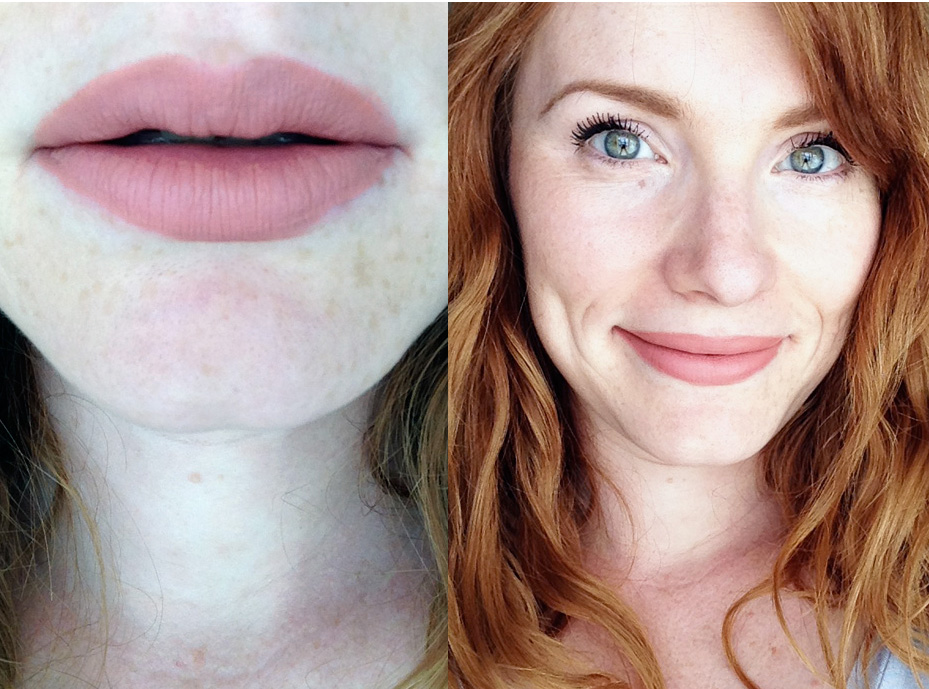 Another impulse buy. I was intrigued by the "matte" aspect. And, guys, I love it. L-O-V-E it. It took me a while to get used to the formula (it feels "drier" than regular lip glosses, and more "velvety" at the same time), but I'm a huge fan now. It has wonderful pigmentation, and the matte-ness makes it look more office-appropriate, I think. Stockholm is a nice peachy-nude on me. (Sorry, peeps, I'm not sure why the colour is so off in the right photo. Mysteries of iPhone photography.)
I picked this up a while ago, after reading that it's some kind of cult fave among beauty editors or some such nonsense. It's a perfectly nice gloss/colour, although ever so slightly too pink on me. I prefer it layered over Stockholm (see above).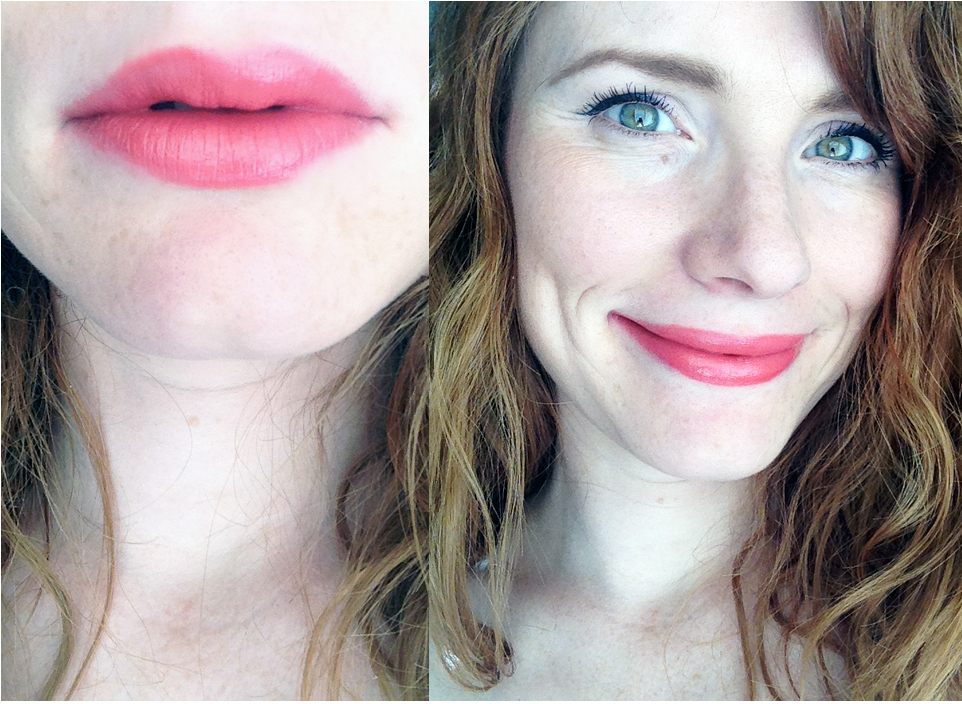 This has become my go-to lip product when I want a bright pop of colour. The Rimmel Color Rush balm has been the closest thing to a dupe I've found so far for the Chubby Sticks, and this colour is lovely – an easy to wear orangey coral. It might be a little bit too bright for everyday office use, though.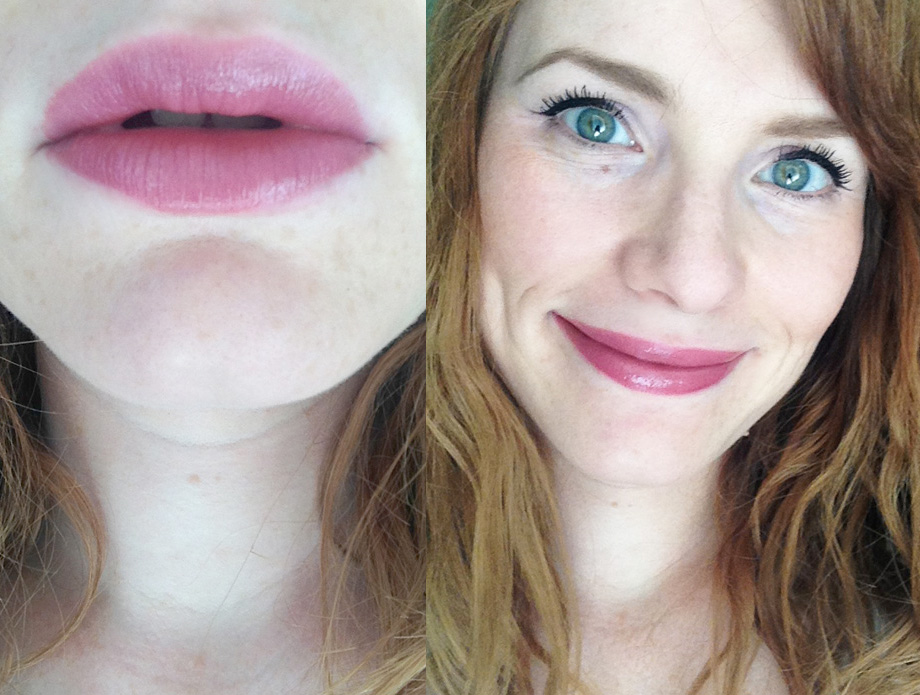 I got this colour because it looked great on my mom, but I don't think it's nearly as successful on me. It's pretty, but a bit darker and more purple-leaning than I'm used to.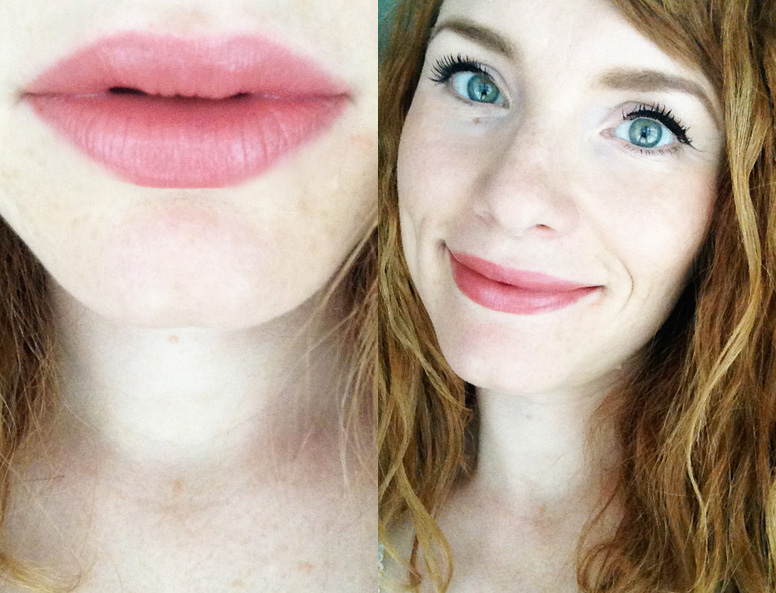 Embarrassing confession time: I forgot I had this colour, until I accidentally found it again in my make-up drawer. I don't know how that happened because THIS. This is pretty much that magical my-lips-but-better colour. Love it! Not too rosy, not to orange, just right. As I mentioned, I'm a big fan of the Color Rush formula, so this one is definitely a keeper.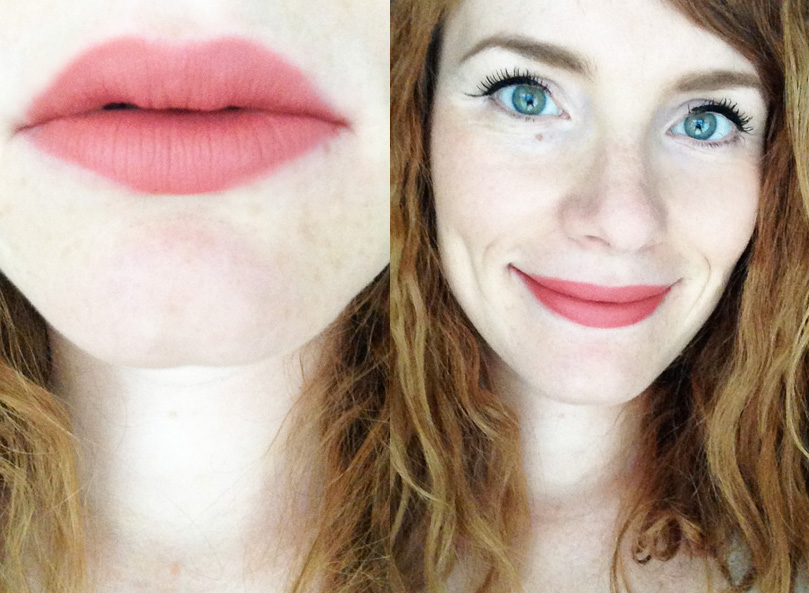 I bought this because I was trying to find a matte version of the Rimmel colour. I didn't do too bad on the colour front, but this lipstick feels more like a regular lipstick than the NYX Lip Cream (which was the finish/formula I was going for). Still, I'm fairly happy with it.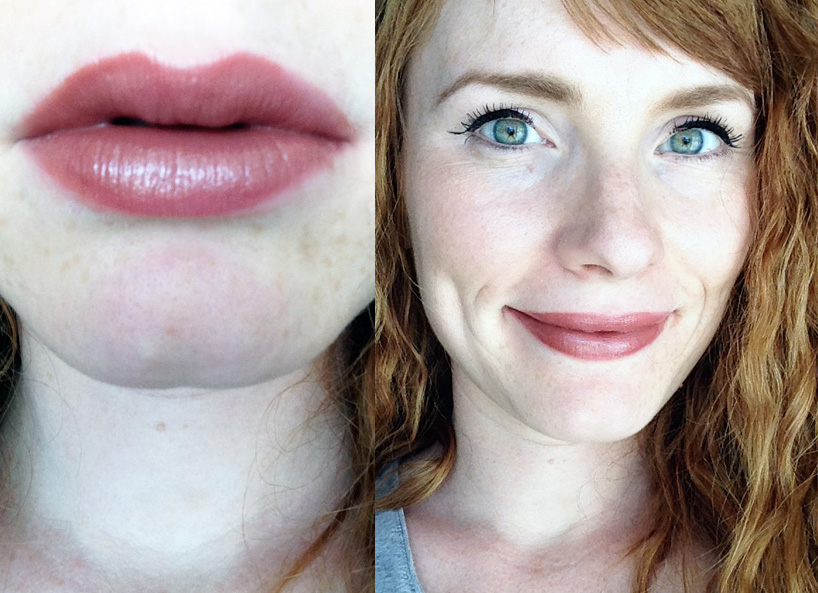 This, on the other hand, was a complete disaster. I don't know what possessed me to buy yet another lipgloss, or a fairly dark mocha colour at that. While not entirely evident in these photos, this gloss looks terrible on me – half corpsey, half 70s throwback. Also, I found the smell quite strong, and chemical-y. This was my least favourite product of the lot.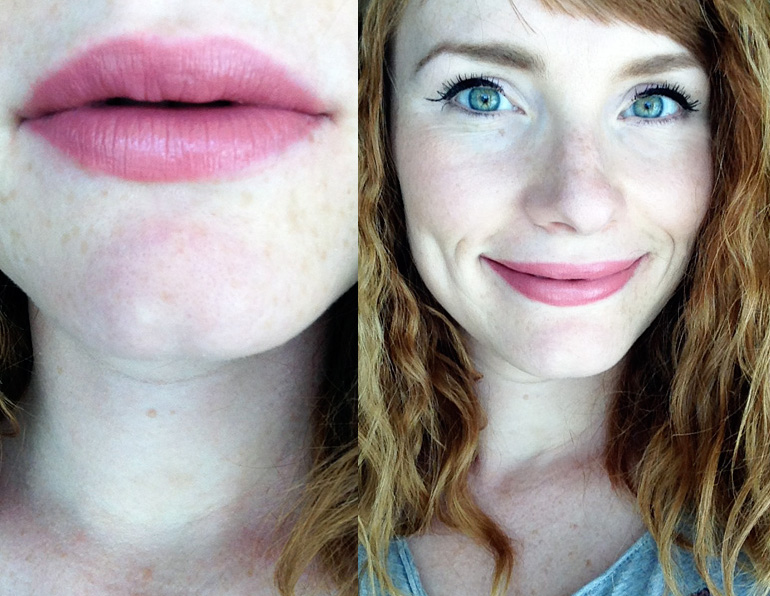 Ah, much better. I was pretty much lipstick-ed out by the time I came across L'Oreal's version of the Chubby Stick, but I decided to buy it anyway … in the interests of science. Or something like that. I really like the formula and the amount of pigmentation. I picked a colour that looked nude-ish based on the packaging (no testers, grr!), but it ended up actually looking quite rosy on my lips. Foiled again! It's a very pretty and wearable colour, though, so I'm not super mad or anything.
So, which are my favourites? (Apart from the Chubby Sticks, of course.) Since I can't pick just one, how about a top 3?
1. NYX Lip Cream Stockholm – for days when I want a more polished (and non-rosy) look;
2. Rimmel Color Rush Lady Marmalade – for days when I want a bright pop of colour; and
3. Rimmel Color Rush Not An Illusion – for all the other days, forever and ever.