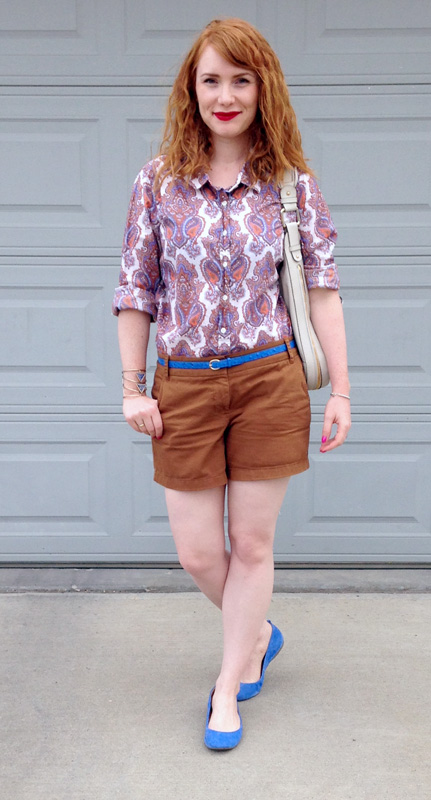 Sometimes, I just don't have any good post title ideas. Sorry. On the plus side, I really like this outfit – it fulfills my yearning to match all the things. Also, that blue. I'm seriously smitten with it. Does anyone know what it's called?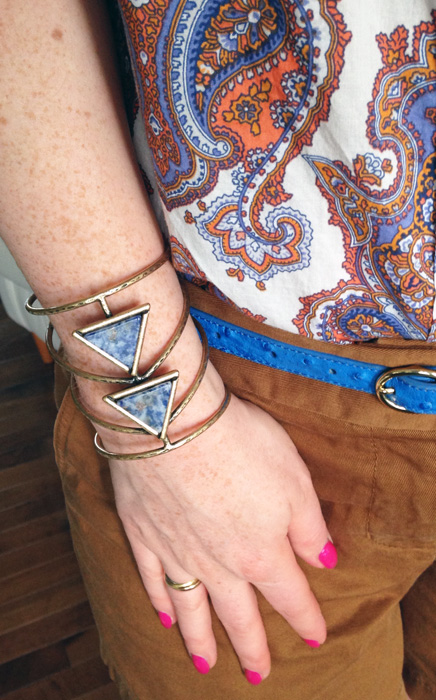 Also kinda smitten with this cuff. It's half boho, half deco, 100% awesome.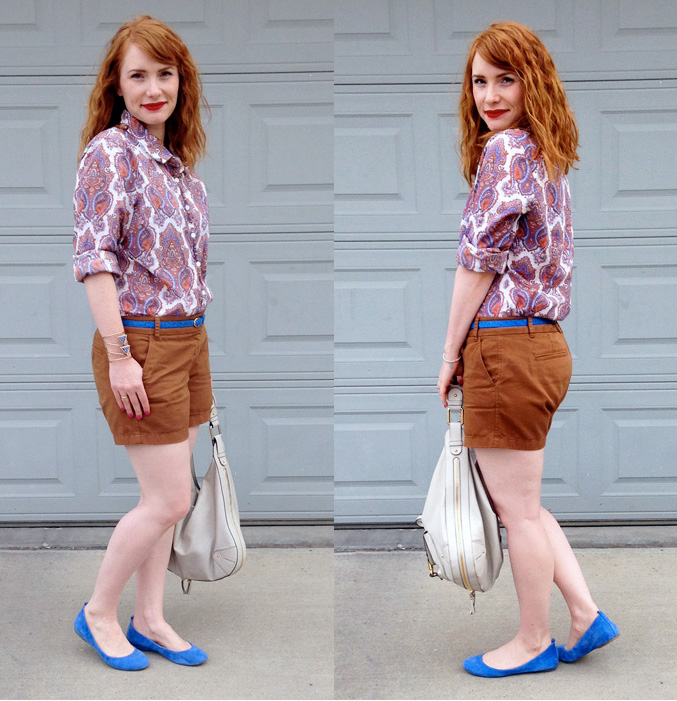 And this shirt ain't so bad, either. It's way big, but it cost $5 and I can't leave a good cheap paisley behind. Tucked in, with the sleeves rolled up, the bagginess is not immediately evident. Works for me!