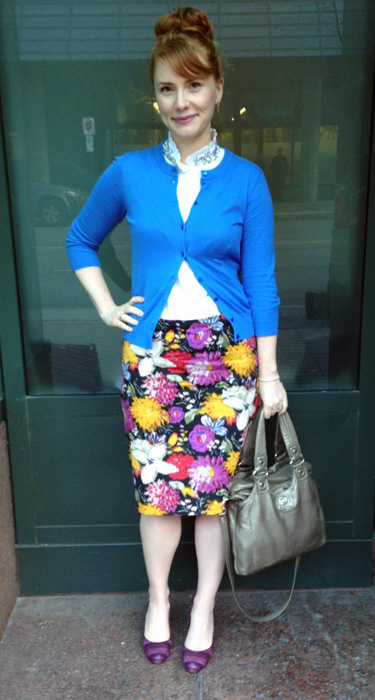 Anthro lovers out there might recognize this skirt; actually, it used to be a dress. This one: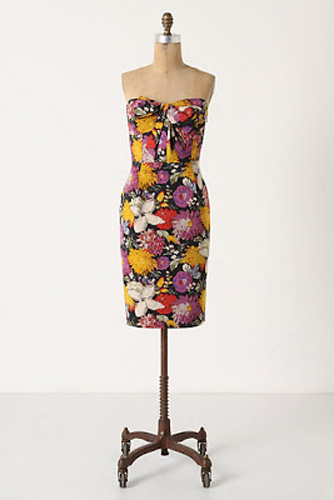 I thrifted this dress, new with tags, towards the end of my last pregnancy (if memory serves). Basically, I loved the print and figured the size would more or less work – or be made to work – with my post-pregnancy body. Except it didn't. At all. It was too big in the bust, and gave me the dreaded Strapless Sheath Pooch. (You know what I'm talking about, right?) Even from the best angle, it looked … not good.
I tried to sell it, but quickly realized that I would never get my money back (all $20 of it), and I couldn't quite bear to part with it for the $5-8 I'd make through consignment. I still really loved the print. What to do? The bottom half of the dress fit nicely, so making it into a skirt seemed like a good solution. (Side note: I used to be really reluctant about drastically altering clothes until I realized that there is nothing special, necessarily, about the original design. It may or may not be the ideal design for my body or preferences. If your chances of recouping a good portion of the purchase price through resale are low, I say go ahead and alter clothes to your heart's content.)
All in all, I think things all turned out for the better. In my line of work, one can never have too many cute pencil skirts. Can't say the same about Strapless Sheath Pooch.