Every month, I have the best (non-spendy) intentions, you guys. Well, as they say, the road to busted budgets is paved with good intentions. Or something like that. And here we are. In all fairness, I don't have an actual clothes budget. Instead, I'm trying (harder) to be more mindful with my purchases. All told, I bought 7 items for $190 (original retail approx. $950). Here are the details: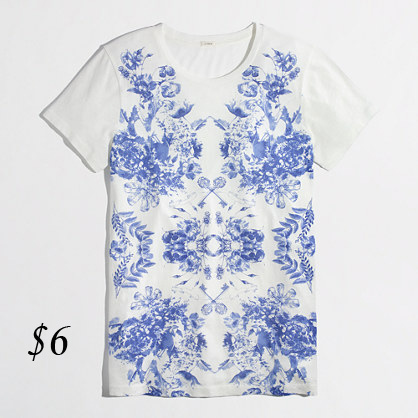 I miss thrifting. Sadly, I very rarely have a chance to go these days. So I was thrilled to get a chance at some secondhand thrifting, courtesy of the lovely ladies behind Sister Thrifters and their end-of-summer backyard sale. Don't have time to thrift? Follow these thrifting masters (mistresses?) on Instagram to see what lucky finds they've uncovered – maybe you'll find your next (secondhand) thrifted treasure. I was immediately drawn to this blue floral tee, because of course. I also picked up two dresses (Lilka and Joseph Ribkoff) for $4 each. Cannot. Beat. Those. Deals.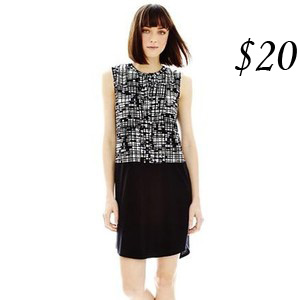 I cannot resist dresses. I mean, really. At least this isn't floral. And it's a totally different silhouette for me. I'm really excited about wearing this to work – I think it's got a slightly edgier vibe than my usual picks, so I'm curious to see if I can pull it off/feel comfortable in it. Psychically comfortable, that is. It's a pretty comfy dress otherwise. The only downside is that it's a poly blend. I almost never buy polyester these days. I was really torn with this dress, but the aesthetics won in the end. We will see if I come to regret it. [I don't think so.]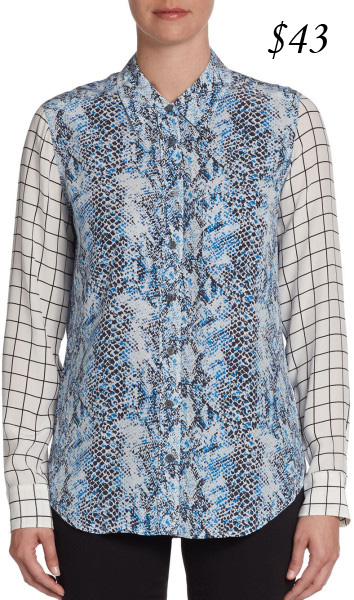 I would describe this as, sort of … jolie laide. I can't quite decide if it's just too edgy-cool for my low-brow taste, or just plain ugly. I bought it because I've heard so many people bloggers rave about Equipment shirts, and I had earlier (in the same day!) passed on another, too-sheer version, and this one felt nice and silky, and looked work appropriate, and it was a steal of a Winners deal … and … Shall we go with impulse buy? I'm gonna blame the Joe Fresh dress for this one. It made me think I should take more fashion "risks". Humph. Anyway, I'm going to have to make it work, because I hemmed and hawed for too long, and the return window expired on me (the downside of Winners, if you're not a TJX member or whatever). Boo.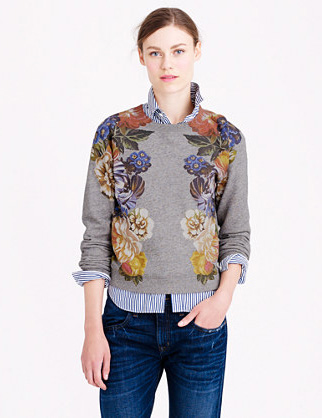 I've been holding on to a JC gift card since this summer, and I knew its time had come when I saw this "Dutch floral" print. I loved the vibrancy of the pants version, but they aren't in the least bit practical (not to mention that they probably don't flatter anyone over a size 2). [Why, oh why, did they not make a pencil skirt in this print?] The cropped sweatshirt seemed to have a lot of layering potential, so I picked it up during a 30% off sale; my out-of-pocket cost was a big fat zero.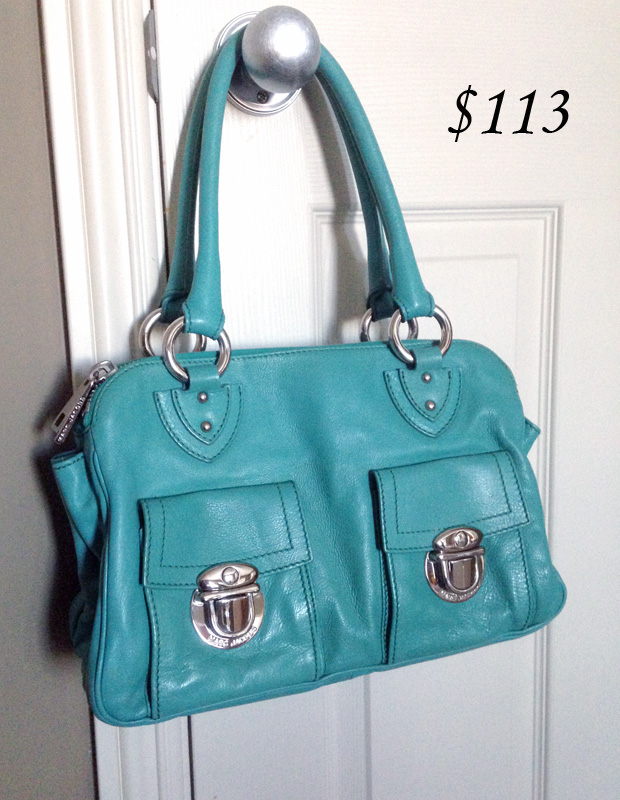 I mean, I did warn you this would happen. This Spearmint Blake is in pristine condition (just a couple of small pen marks inside), and too lovely to pass up at this price. Of all my old MJ bags, this one is up there with the Mag and the Kirsten as a favourite. I do wish it was a teeeeny little bit bigger, but only because I like to stuff everything – kitchen appliances included – into my work bags. The Blake fits a lot of thing … but maybe not the sink.
How was your month's shopping? Did you scare up a good deal or two? [Har, har!] Tell me everything in the comments, and don't forget to check out Franish and the other budgeting bloggers.
P.S. There was one additional thing I bought this month, but it deserves its own post. Stay tuned.