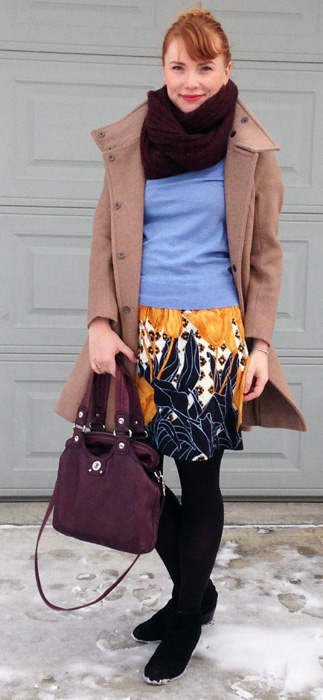 I think it's safe to say that I've reverted back to my pants-averse self. Once the weekend rolls around, I want nothing more than to ditch my casual Friday jeans, and wear something – anything! – else. My default is usually a dress, but a spell of warm-ish weather (i.e. single negative digits, not double) seemed like a perfect occasion to dig out my favourite (summer) skirt. Layers upon layers later, I was good to go.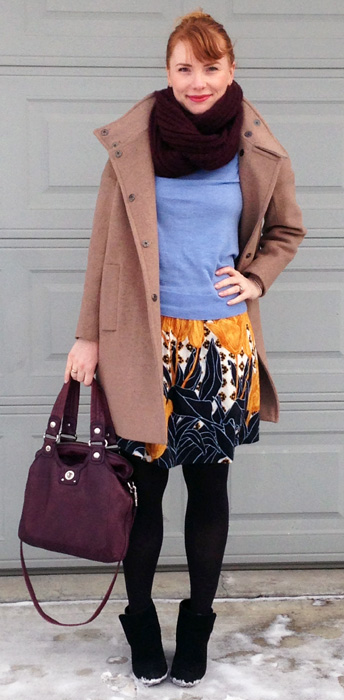 In the interests of full disclosure (and the prevention of frostbite), I don't recommend wearing cotton skirts in the dead of winter (or November, in Edmonton) unless you plan to spend a minimal amount of time outdoors – like, say, the distance between the parking lot and your restaurant of choice. Yes, peeps, this was a date night outfit.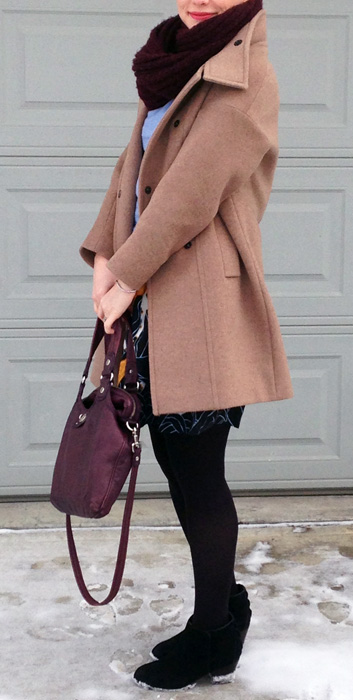 My husband and I have had a couple of late nights out recently, but they have been event-oriented, so it was nice to have a little one-on-one time at our favourite local sushi joint. Even if it meant having dinner at 4:30 like a couple of octogenarians. I'd play it cool, and call it a late lunch, but I'd be fooling no one.