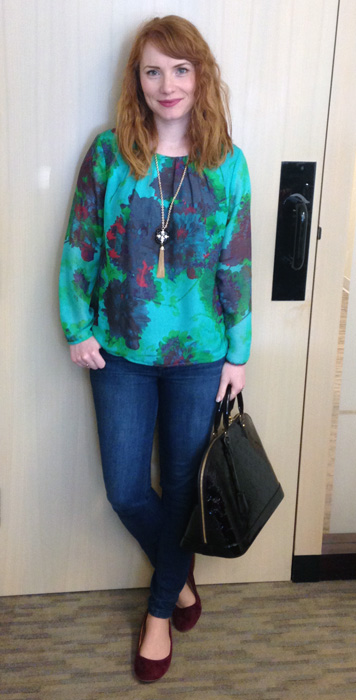 I like this blouse a lot. I feel like I've been wearing it a lot this month. It was more like thrice, but still.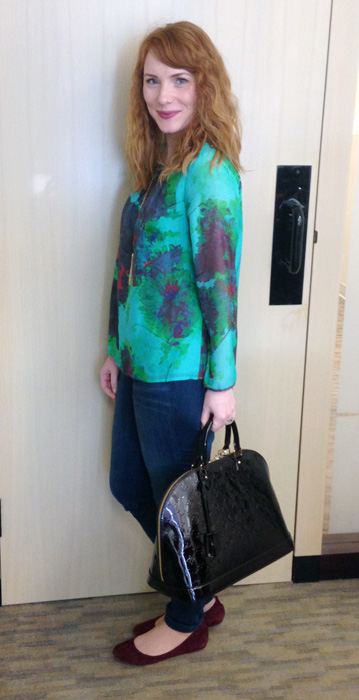 With a statement piece like this, remixing happens within rather narrow parameters. Switch up bottoms, shoes, necklace, and bag. Done.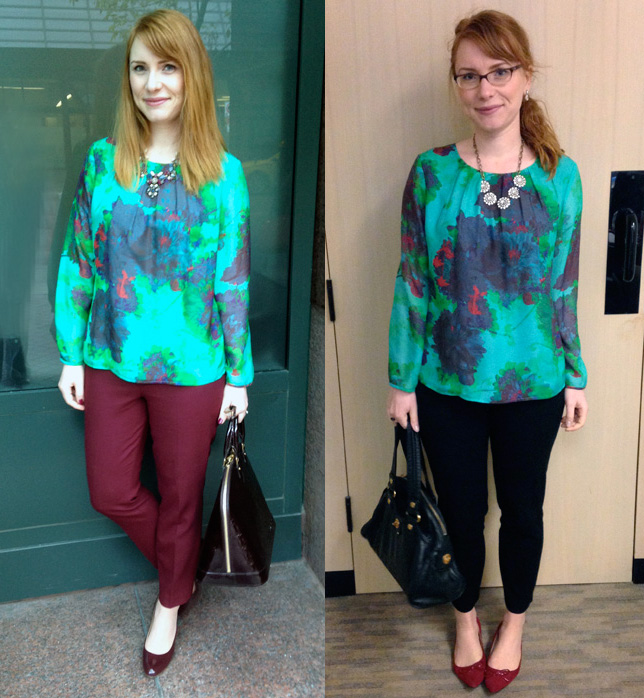 My motto, always: don't fix what ain't broken.