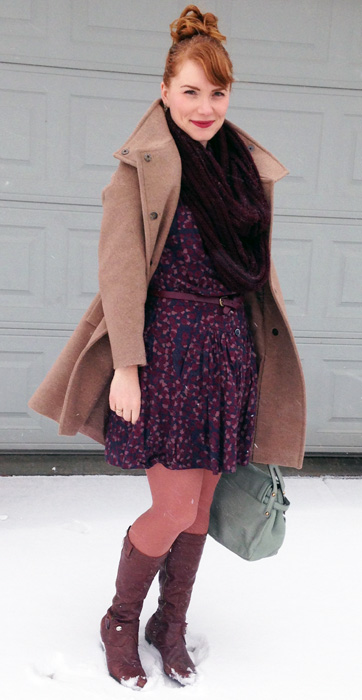 Snow days in Edmonton are about as ubiquitous as grains of sand on the beach, so I don't take them all that seriously until much later in the game. Like when they dump 2 feet of snow on my driveway. A few inches … eh. Time to wear a dress.
I was especially excited about this particular dress, so I was going to wear it regardless, snow day or no snow day. First of all, it's hella cute. Check it: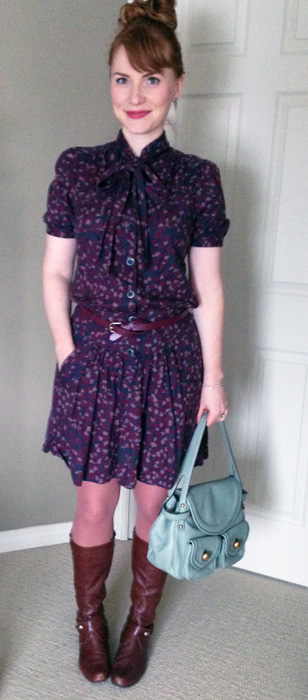 Secondly, it cost me $6 at Value Village. Did I mention it's a Marc by Marc Jacobs dress? It has a retro-boho vibe that works perfectly with my MJ Kirsten bag. It's almost as if they were designed by the same person … OK, that was my really lame attempt at fashion humour. Don't worry, I'm not quitting my day job any time soon.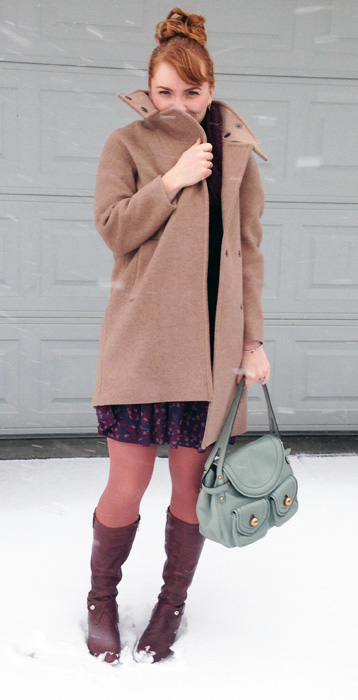 Especially since I also fail at taking fashun bloggery photos. For the record, this wasn't an attempt to be cute; my husband had just remarked that my nose would put Rudolph's to shame, and I was feeling a little, um, self-conscious. Oh well, it all goes with the snow day territory.