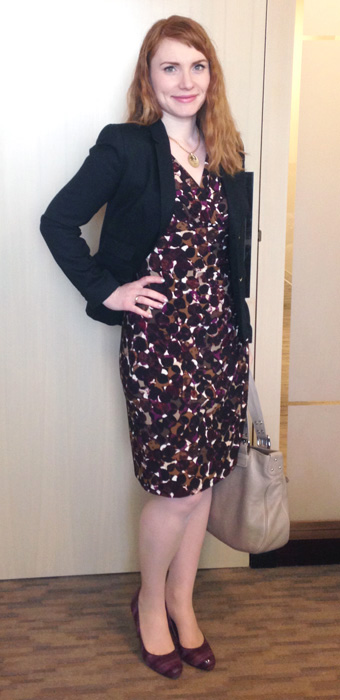 So, this dress is exactly the same as this one, except for the print. I'm not wild about the print, but I love the dress, so when it hit the clearance rack at Marshalls, I had to buy it. It's a fabulous work dress. I bought a size up from my usual, and it fits ever so slightly loosely – just skimming my curves, and minimizing, ahem, lumpiness. Seriously, it's fabulous.
Also fab? The vintage pendant I found at Young Janes in Ottawa.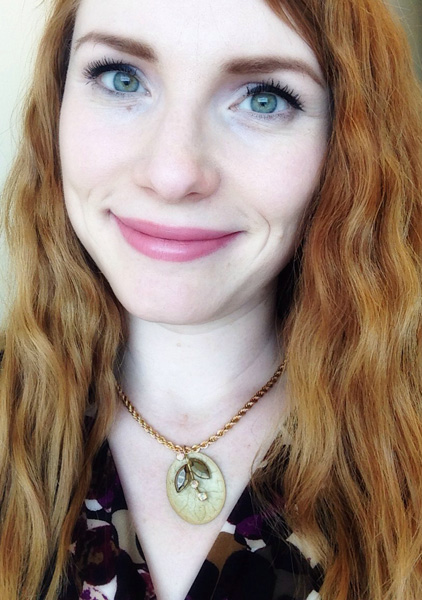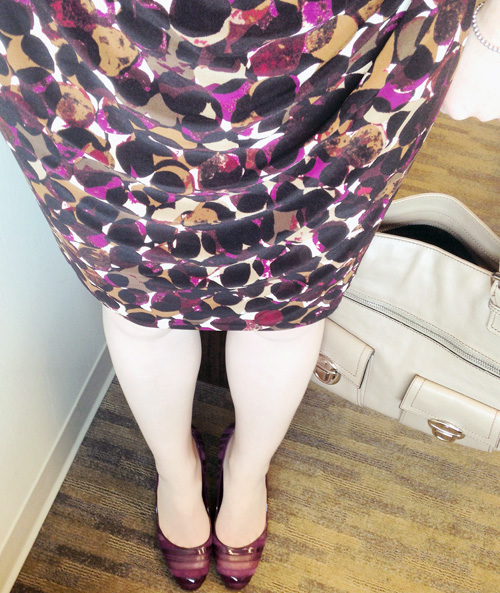 Here's how everything looked sans client-meeting-time-to-look-like-a-professional blazer. See, totally worth $30 and change.