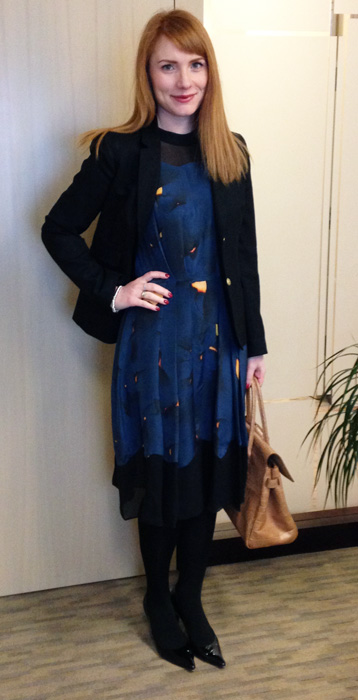 OK, you guys: this one is special. I spied this 3.1 Phillip Lim dress on the (non-sale) rack at Holt Renfrew sometime last year, and immediately came down with a case of googly-eyes over it. You know what I'm talking about. I ooh-ed and ah-ed (internally), and thought about how much cooler I would be if only I got to wear something so chic. This is, of course, nonsense, but some clothes have that magic of making you believe that it is possible to be a cooler, prettier, more sophisticated, fill-in-the-blank you. But I digress. I looked at the price tag, and it was all, like, "LOL, nope. Move along, peasant!" And I did, because while I like pretty things a lot, I like my retirement account more.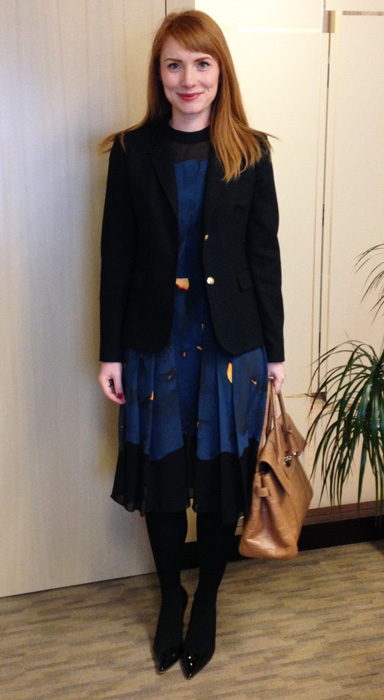 Cut to late January, and I'm back strolling through Holt on a coffee break with a co-worker. (Which happens more often than it should but … ah, let's get back to the story.) I spot the dress again, this time on the sale rack, and pull it out to show it to my friend, who agrees that it is quite lovely. I get ready for more wistful oohs and ahhs, when … do my eyes deceive me? Is that … can that be the sale price? $157, down from $815?
Yes, yes it is.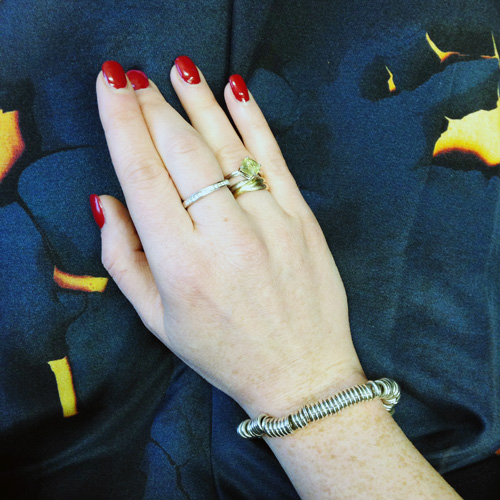 Now, $157 (plus tax) is still a lot of money. I routinely spend that much and more in any given month on clothes, but very rarely in one go. And almost never on a piece of clothing. (It's usually a bag.) It's above my psychological price threshold for impulse buys, so to speak. This story might have had a different ending than these photos suggest, were it not for a little deus ex machina action in the form of my annual Christmas gift card from work. Gotta love a happy ending, cliched narrative devices aside.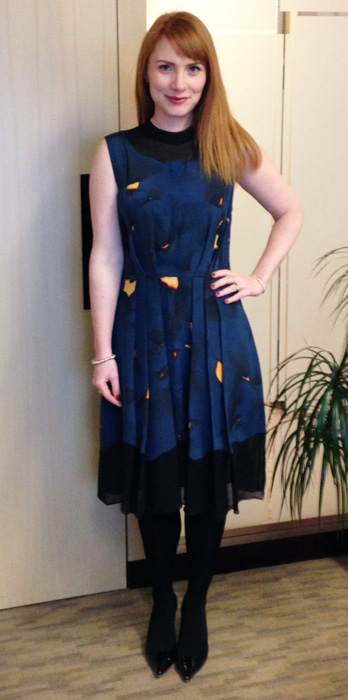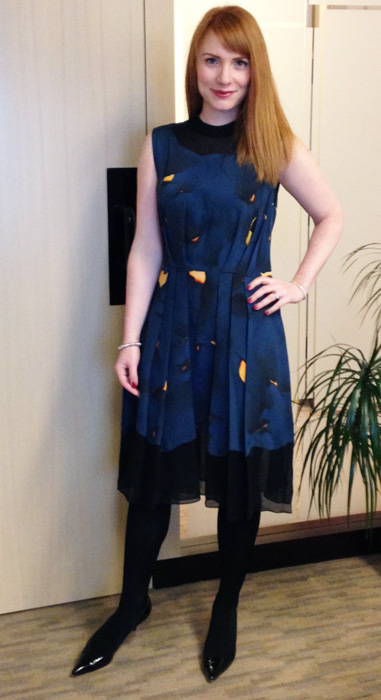 Have you ever fallen (hopelessly) in love with a piece of clothing or accessory outside of your budget, only to later end up being able to buy after all?