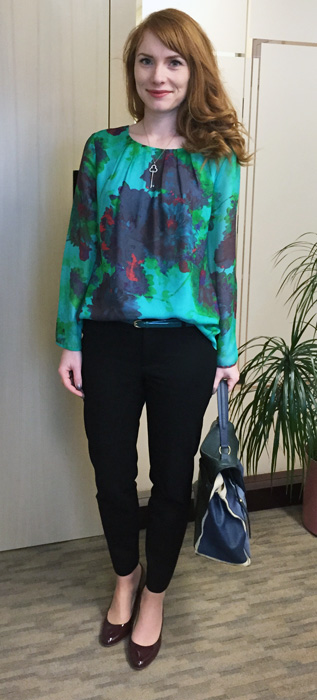 I thought this was a nice little outfit, although there isn't much credit to be had. It's hard to screw up the patterned top + pants combo, you know? Especially when the top in that equation is this pretty. Love, love, love the colours, and the subtle floral print. If I need to get a little more serious, quickly, I can just throw on a blazer. Like so: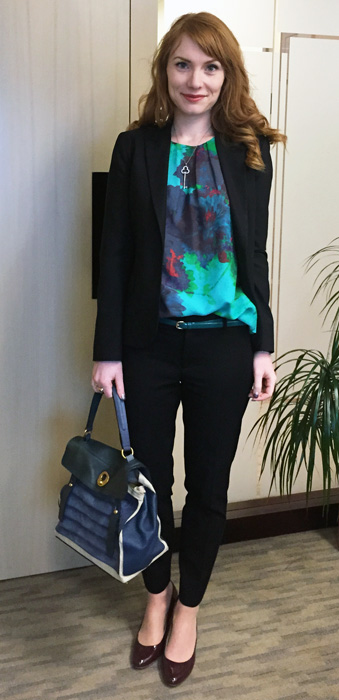 Do I look sassy here or what? I must have been in a good mood … and I can probably tell you why. Exhibit #1, my new bag baby: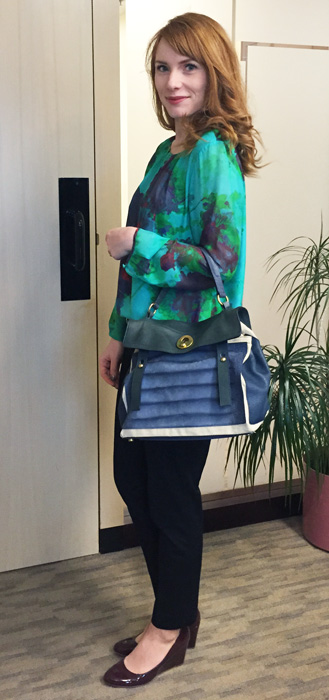 She arrived 2 weeks ago from Japan, and I adore her. I have a post all about that saga coming up, so consider yourselves warned. Exhibit #2, my new Tai bracelet: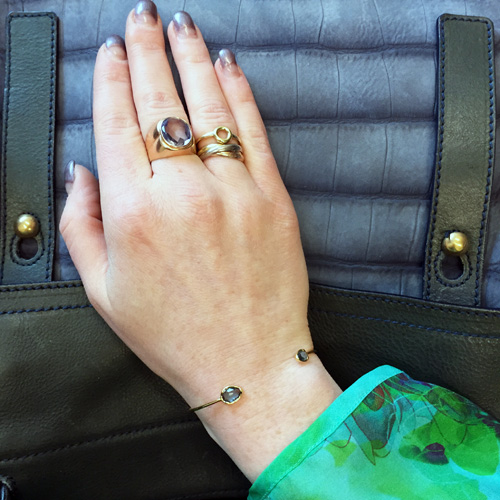 Last, but never ever least, Exhibit #3: a Good Hair Day, which is the best accessory of all. OK, that was basically a perfect day, sartorially speaking. I wish I could find the lesson to be learned here (so I could replicate the results) but I'm drawing a blank. Buy all the bags? Have a blow-out specialist on call? Tell me the secret, universe!