I know, I know. I have already gushed about the Rimmel Color Rush crayons to a sickening degree – not again! But, you guys, these are so, so good. I almost never get any reader emails, but on the rare occasions that I do, they are almost without fail asking about the lipstick that I wear. That's how good these crayons are. And cheap. And just all around awesome. So awesome, in fact, that I recently bought pretty much the entire collection. I don't often buy make-up anymore, but when I do, I go all out. (Also, Shoppers had a major sale and they were 2 for $6. I mean, I couldn't not buy every single colour.)
So, got a minute for some quick swatches?
First up, Drive Me Nude: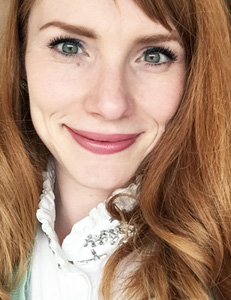 I'll be honest: this one was a bit of a disappointment. The colour is very sheer, and doesn't do much for my complexion. It's actually more mocha-leaning than it looks in the picture – the pink is my natural lip colour showing through. It's not for me, but if you have less rosy undertones to your skin, this could be a nice "no make-up" lip colour.
Next, my all time favourite, Not An Illusion. You've seen this one on the blog before, but let's look at it again for comparison: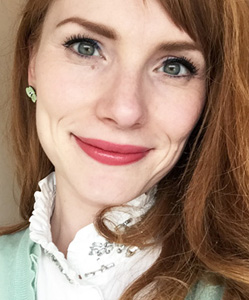 This is a perfect office lipstick: natural looking, but with enough pigment to liven up even the pastiest of complexions (ahem). One of my favourite things about the Color Rush crayons is how ridiculously easy they apply – a really good thing, since precision is not my forte. They go on smoothly and don't dry out the lips at all. I've tried the similar Revlon crayons everyone seems to love, and found them much more chalky and drying. The Rimmel ones are almost like a balm, but with the pigment intensity of lipstick; they're the closest thing I've found to the Clinique Chubby Sticks, for a fraction of the price.
On to another long-time favourite, Lady Marmalade: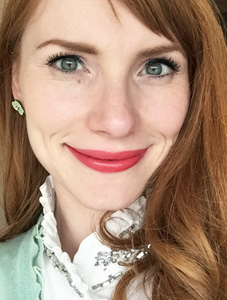 This one looks quite orange in its packaging, but it looks lovely on the lips: bright and cheery. I wore it all the time last summer.
Next, my new favourite red lipstick, The Redder The Better: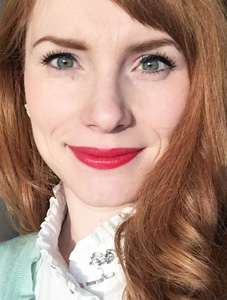 I raved about this one not that long ago, so I'll just say: try it if you need an easy-to-apply red with plenty of staying power.
Boom Chic A Boom: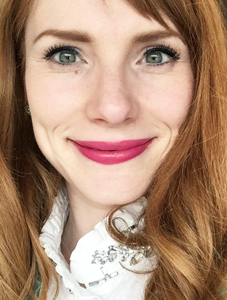 Bright pink lipstick (a dupe for Nars Schiap, I'm sure) is possibly not the most flattering shade on a pale redhead, but this is such a fun shade nonetheless. Like the other Color Rush shades (except Drive Me Nude), it has amazing pigmentation and staying power. I would say that it's more pink in real life than in these photos.
Now, the last two colours, Rumor Has It and Viva Violet, are – to my eyes at least – almost indistinguishable from Boom Chic A Boom. See?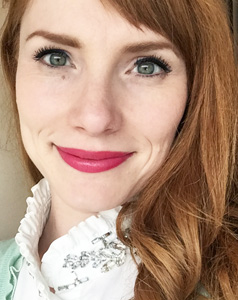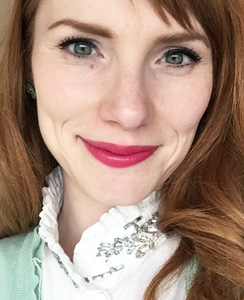 If I had to guess, I'd say that Rumour Has It is slightly warmer toned than Boom Chic A Boom, and Viva Violet is slightly darker/more purple-leaning … but, honestly, the differences are almost imperceptible, at least on me. I definitely would not buy all three again; of the 3, I think I'd buy Rumour Has It again if I wanted a bright pink lipstick. I'll probably stick to Not An Illusion, Lady Marmalade and Redder The Better, though.
If you've already tried the Rimmel Color Rush crayons, which one is your favourite? And if you've got some other go-to beauty products, share them in the comments!