When I wrote about my recent dream bag purchase, a few of you expressed interest in more bag reviews. Well, I aim to please. No one nominated a specific bag(s), but there was general interest in my Marc Jacobs lovelies, so I decided to start a new series by tackling one of my most used bags, the MbMJ Magazine (or Mag) bag.
Let me start by saying that I have not one, not two, but three Mag bags.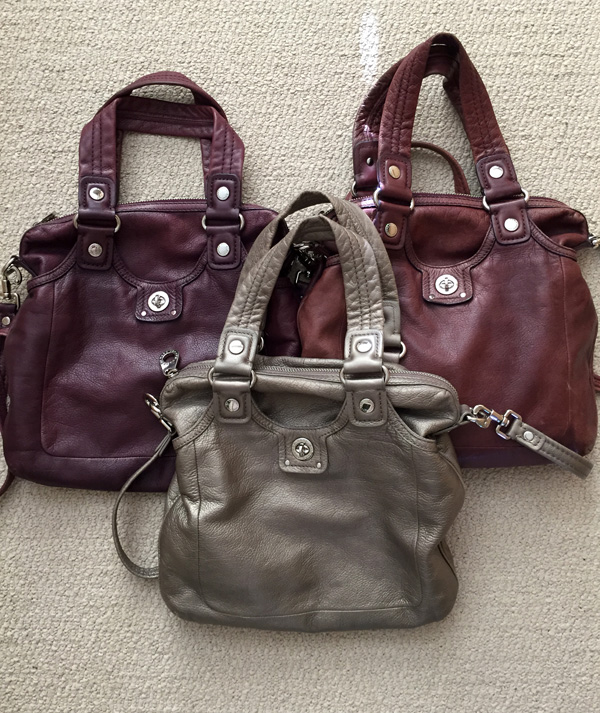 I was introduced to them by Adrien, who is like a soul sister when it comes to purses. I immediately loved the look of the Mag bag, and thought they would be practical as well … and I was right. So, basically, the rest of this review will consist of me telling you all the reasons why you need a Mag bag in your life. You've been warned.
Let's start with looks. This is, obviously, the most subjective category for review, but here are the reasons why I like the Mag anyway. One, it's pretty much logo-free. The pushlock is engraved with the MbMJ lettering, but it's not very noticeable unless you're looking at it closely.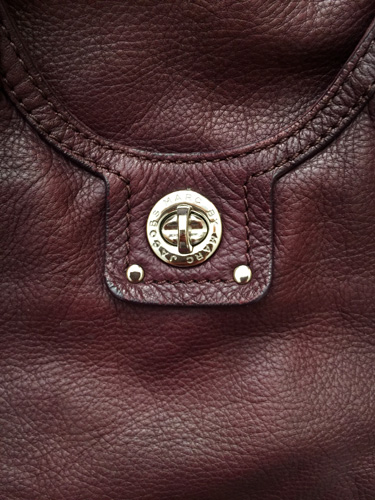 The fabric lining also has the distinctive MbMJ lettering, but again, it's not immediately visible. Two, the leather looks (and is) soft and thick and just amazing. Three, the style is simple and classic, and works with both casual outfits and dressier ones. I mean, I wouldn't necessarily take this bag out to a cocktail party or ball, but it can work in pretty much every other situation.
Let's move on to functionality. This is where I feel that the Mag bag really shines. The cross-body strap option is fantastic for anyone with kids. The handles are long enough to be worn on the shoulder as well. The front pocket is great for easy access to essentials, and you don't need to actually unlock it – just stick your hand in and grab what you need.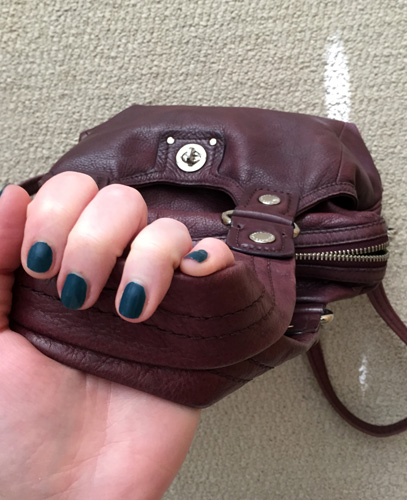 The inside of the bag is quite roomy. You probably can't cram the kitchen sink in there (or legal sized files, for the record), but you can easily fit a wallet, make-up bag, phone, keys, book, and extra pair of shoes (ahem, just an example). It has a small zippered inside pocket, and two even smaller open pockets for (I assume) things like phones. I rarely bother to use them, so I can't say anything more about them … they're the basic type of inside pockets you get in most bags.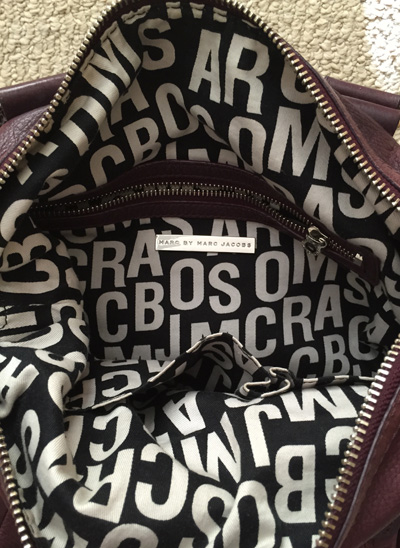 I will say that the bag is not very heavy on its own, but if you do end up cramming it full of stuff, the cross-body strap can become a little uncomfortable because it is on the thinner side. I find the shoulder handles more comfortable, because they are wider and made out of that thick, soft leather, which offers a little bit of cushioning.
So, quality. As I mentioned above, the quality of the leather of all MJ bags I've ever owned has been fantastic, and the Mag bag is no exception. The fabric lining is decent, and the pattern helps to conceal stains. (Hey, real life happens.) The only downside to the Mag bag (and MbMJ bags generally) is colour wear. Now, some colours are more prone to fading and discoloration than others. I have a black MbMJ Aidan and the colour looks as fresh as the day it came out of the factory. Similarly, I had a red MbMJ Teri bag, and it also held up pretty well. On the other hand, two of my Mag bags are burgundy (Elderberry in Marc speak). Or, rather, were. One is, one is not.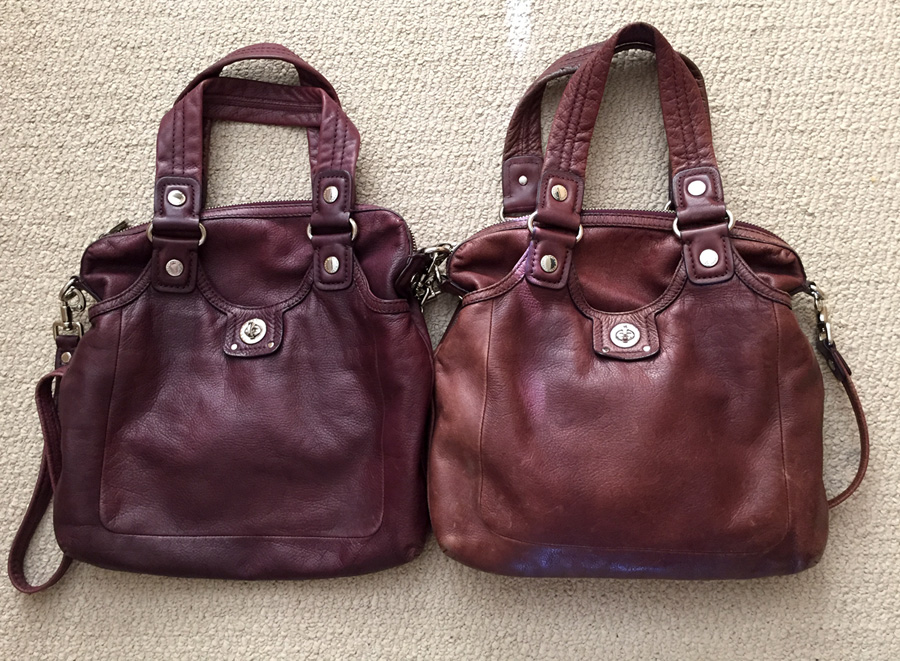 I got the one on the right off eBay, without realizing how much the leather was discolored and faded. It's basically a brown bag at this point, with some water spots to boot. The one on the left came to me from Adrien, and it's still in pretty great shape. But there is some wear on the corners, and it is more visible in this colour than, say, my other Mag bag, a Fool's Gold version (see above). The Fool's Gold is also prone to discoloration, but it's less visible because of the silvery gold colour.
Now, both the burgundy and the Fool's Gold colours are incredible versatile, so you won't go wrong with either if you find one on eBay in good condition. Not that a black or red version – or, really, any other colour you can get your hands on – will be a bad investment. [I've also seen patent leather Mag bags on eBay, but I don't know how their quality stacks up.]
And speaking of cost: the most I've paid for one of my Mag bags was around $140, including shipping. I think that's a very reasonable price for a bag of this overall quality, and it's possible to find it for less. They don't pop up on eBay all the time, but they're not impossible to find. Ebay stalking tip: it seems that a lot of sellers don't know the name of this bag, so searching by "Mag bag" or "Magazine bag" won't always be helpful; always try a broader search and display results from cheapest to most expensive – that way, you'll be sure to find the good bargains.
If you've got any questions about the Mag bag, or want to nominate another bag for the next Bag Style installment, hit me up in the comments!