Currently Wishful Thinking About: A New Dressing Table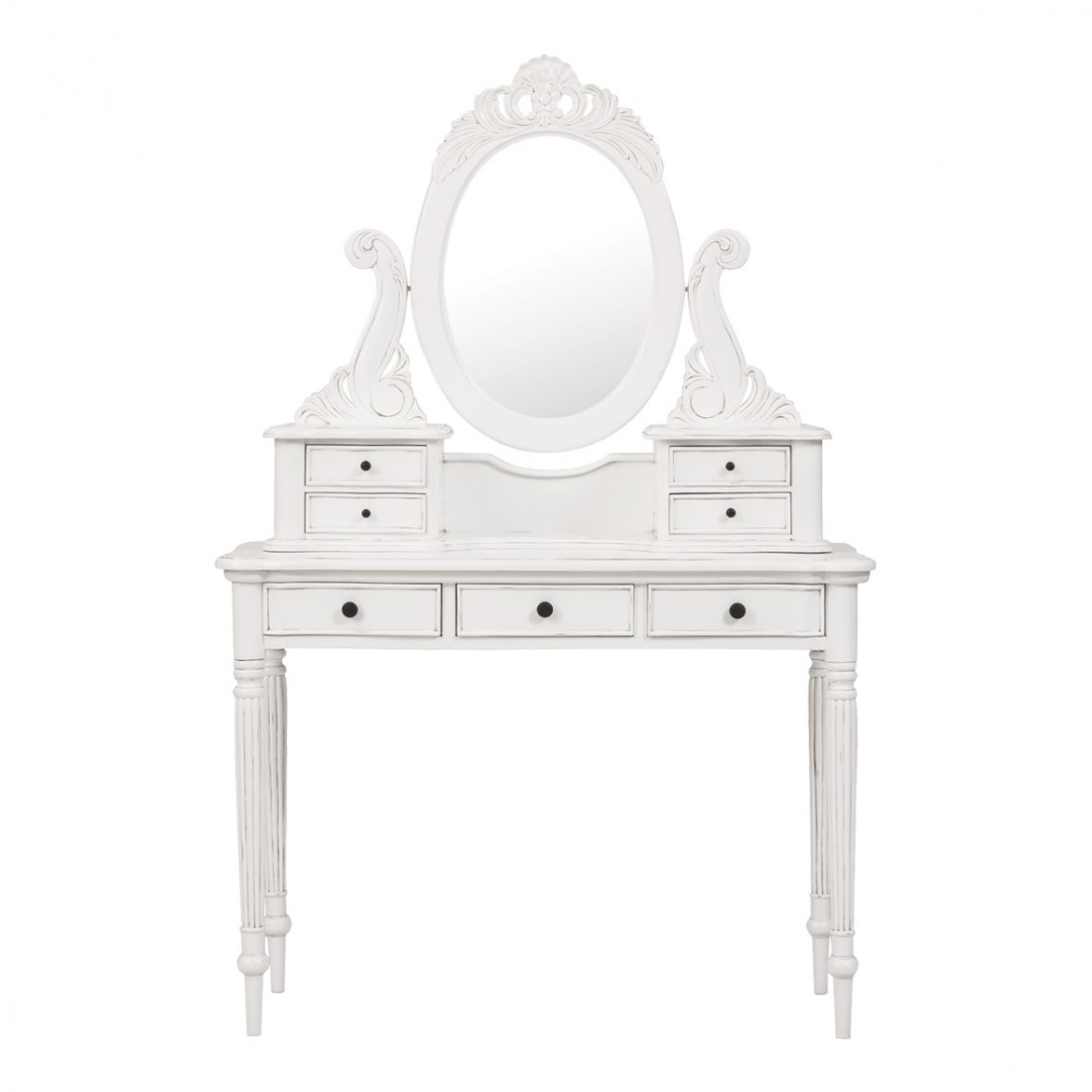 I have been wanting a proper, ladylike dressing table for years and, guys, it's finally going to happen. We are re-doing our bedroom at the moment (I'm using the royal "we" since I am doing about 0.5% of the work), and one of the (many) awesome results of that will be room for the white, neoclassical dressing table of my dreams. Too bad I can't say the same about the budget. So, I'll be consoling myself with this version instead: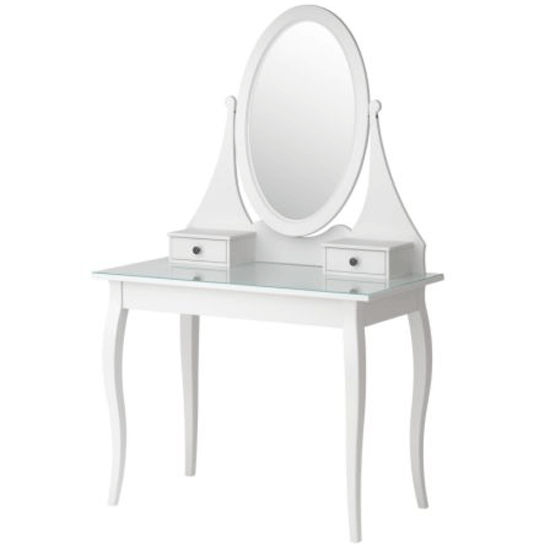 Currently Loving: Equipment Butterfly Print Blouse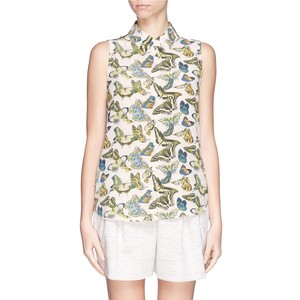 I saw this at Holt Renfrew a while back, but didn't feel like shelling out $150+ (on sale!) for a sleeveless blouse. But the print! Butterfly prints (like florals, and bird prints) are my Achilles' heel. I went back to check on the price situation and, of course, the blouse was long gone. I'm going to keep an eye out for this one at Winners over the next 2-3 months, and hope the retail gods are kind.
Currently Hunting: Topshop Slim Curve Blazer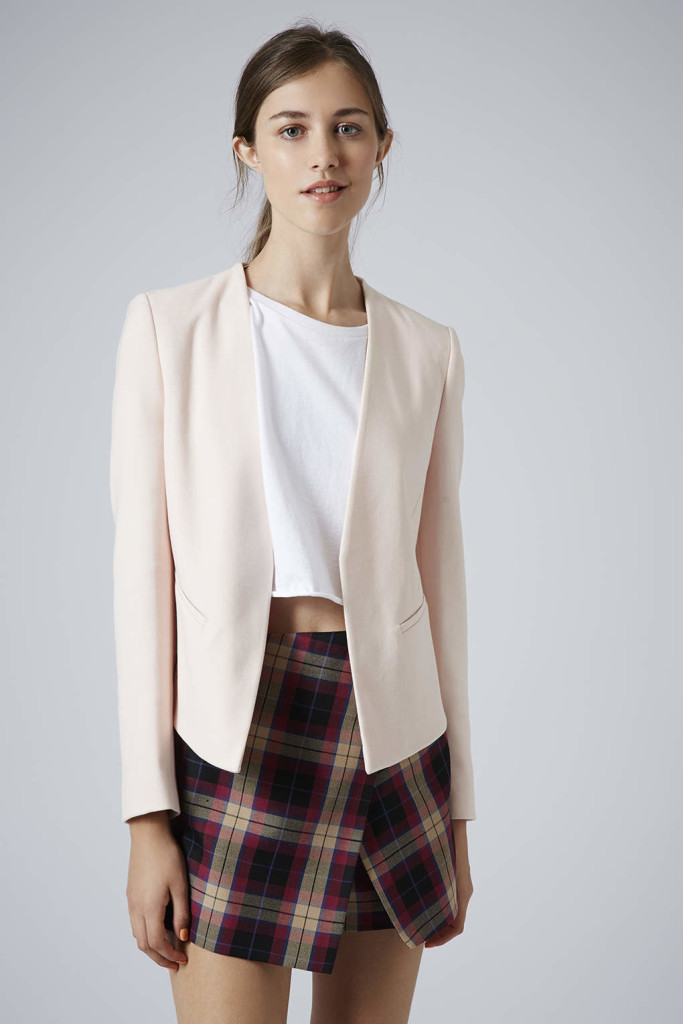 I spotted my co-worker wearing this blazer, and she looked phenomenal in it so … me wanty. Me wanty a lot. I don't currently have a light coloured blazer in my closet, and I like the modern cut and colour of this one. Naturally, it is out of stock at The Bay. EBay to the rescue? To be continued …
Currently Reading: This 'n That

I'm still reading my way through Italian Days, and waiting on a big Amazon order – so, nothing new on the book front. I have recently(ish) discovered some awesome blogs, so I thought I'd share those with you instead.
Xin's posts at Invincible Summer are always insightful, thought-provoking, and well written, whether on style, consumerist culture and minimalism, personal finance, or figuring out the post-university world.
Alissa at The Adored Life is the definition of, well, adorable, and her style is cute and relatable at the same time.
And if you're not already reading My Three Angles, you need to start, immediately. I'm not going to spoil one of the best satire blogs on the Internet by telling you more about it, but believe me when I say that you need it in your (blog-reading) life.
Currently Obsessing Over: Commander Snow and the Return of Jaqen H'ghar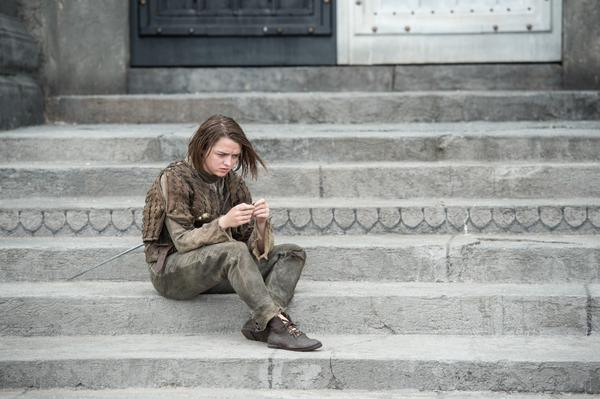 I am beyond excited to watch these two story lines unfold, because I love their equivalent arcs in the book. I never really got into Arya's story until she went to Braavos and began her apprenticeship with the Faceless Men; the addition of Jaqen H'ghar to the mix is brilliant. It will be interesting to see how fast this arc runs on the show, since Dance of Dragons ended before we got to the payoff – we may get it sooner than later. Similarly, I am almost certain that the show will outpace the books on the Wall/Castle Black front given that Jon has already been elected Commander, and they've dispensed with a bunch of subplots. So, unless they reeeeeally drag things out, we will see what happens after …
>>>>SPOILER<<<<
>>>>YOU HAVE BEEN WARNED<<<<
>>>>THIS IS YOUR LAST CHANCE<<<<
… Jon's Ides of March moment. I have my ideas – GoT book readers, how about you?