Happy (Orthodox) Easter, you guys! I cannot believe it's April already – this year is flying by. March was a weird month. It went by fast and slow at the same time. A huge project, which had consumed the majority of my work life for the previous 2 months, was wrapped up at the beginning of March, and the rest of the month left like one long stress hangover. Thankfully, everyone at home was healthier, which left me more time … to obsess about first world problems, like whether anyone reads this blog. It also left me more time to shop, as my monthly recap amply demonstrated. At the same time, I can tell you that my closet is the leanest it's been in years; I have been pushing myself to let go of everything in my closet that doesn't spark joy, and while I'm not quite there yet, I'm slowly getting close.
On this month's details: 24+ items for 23 outfits. And here they are: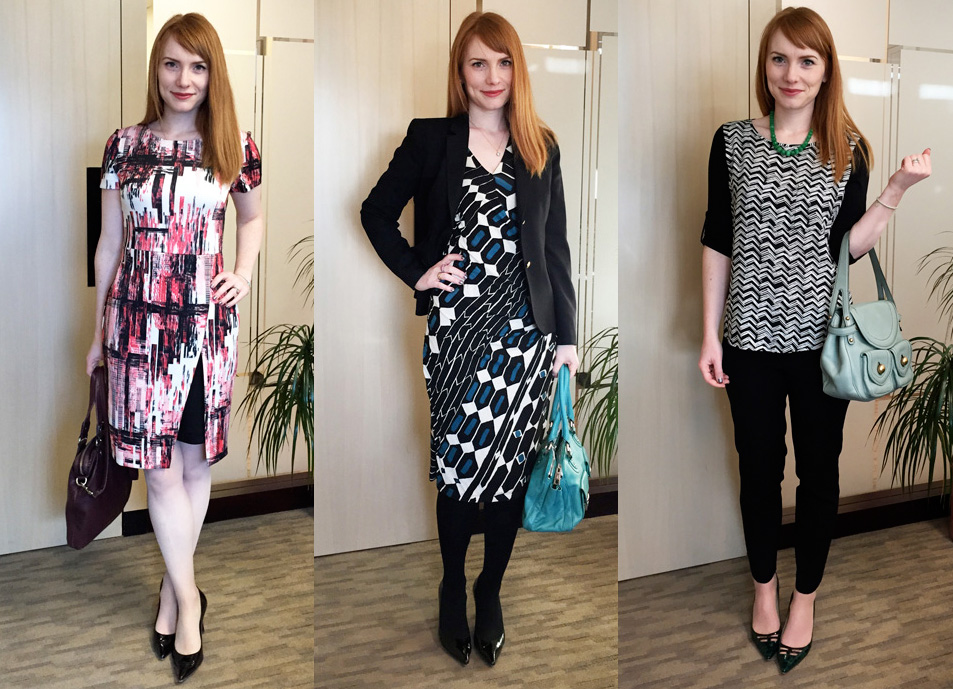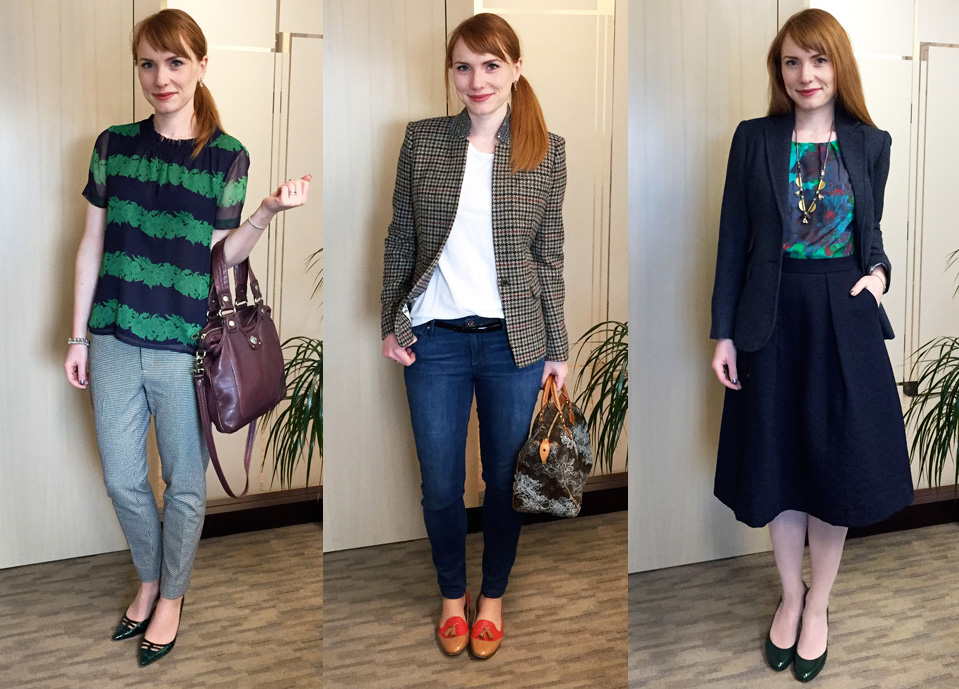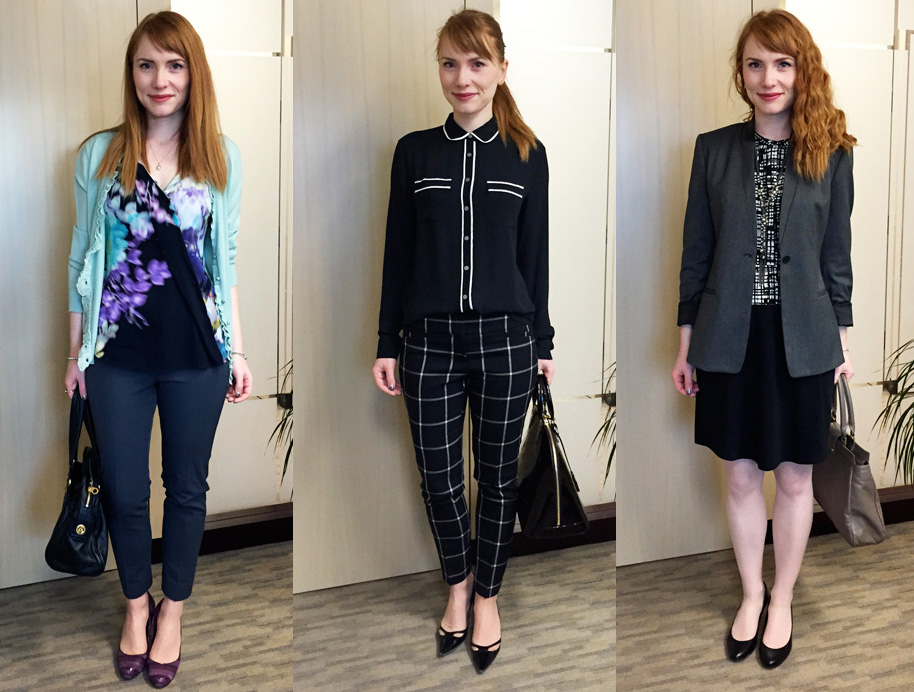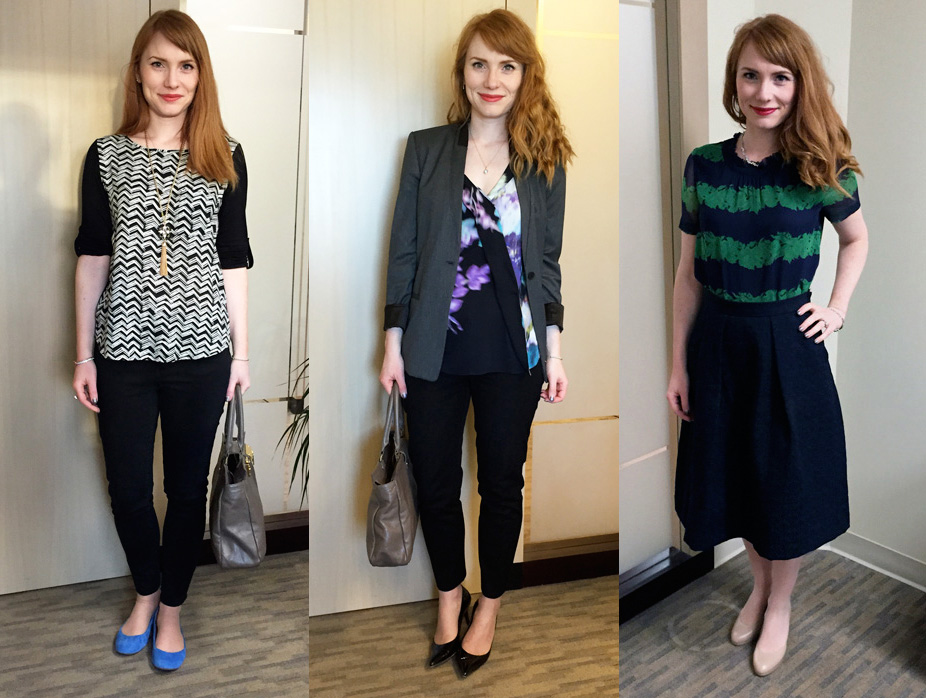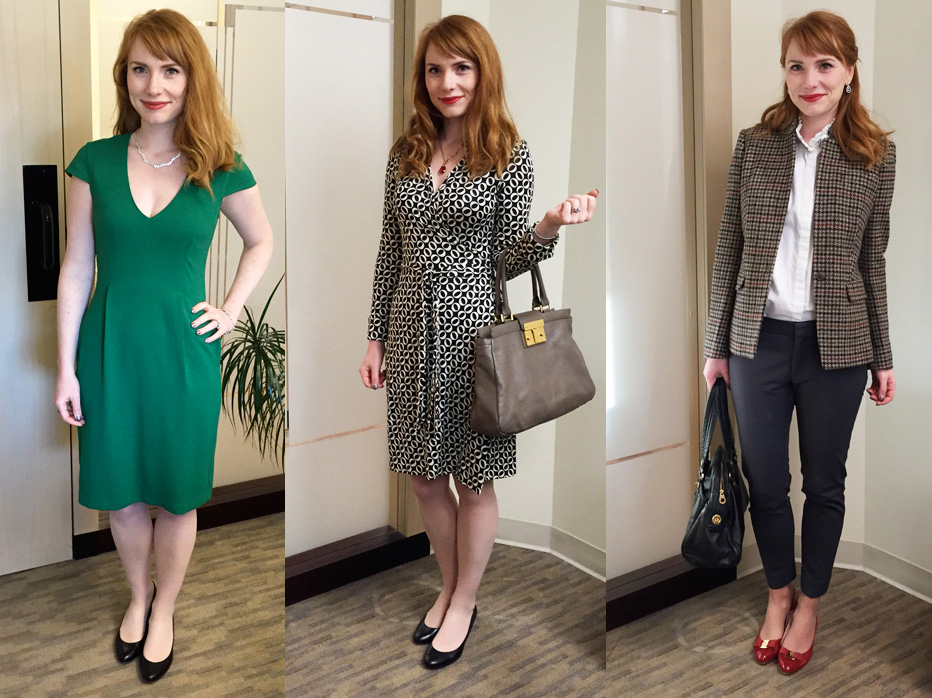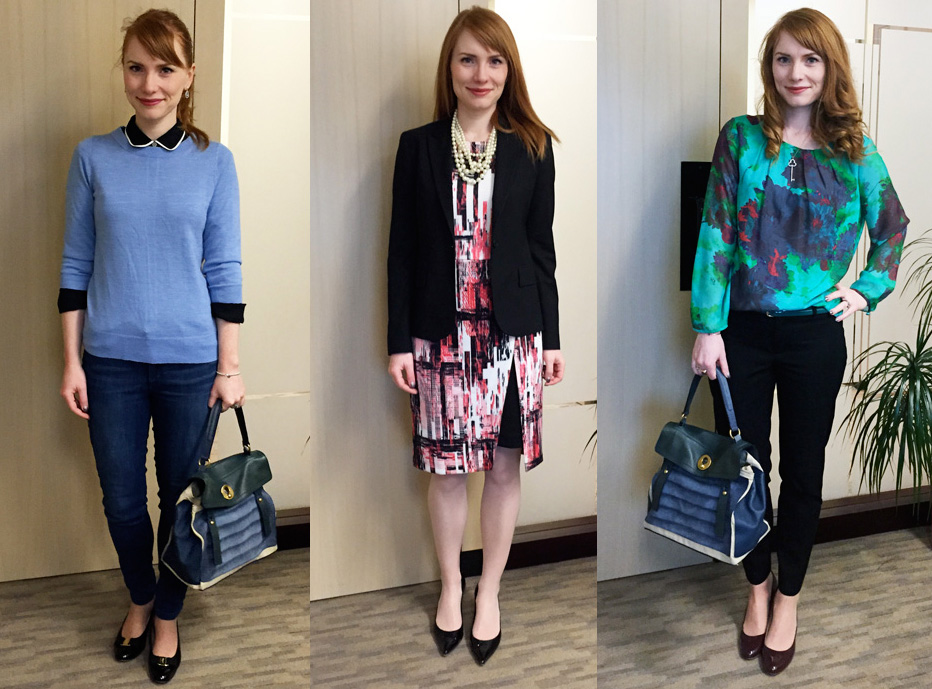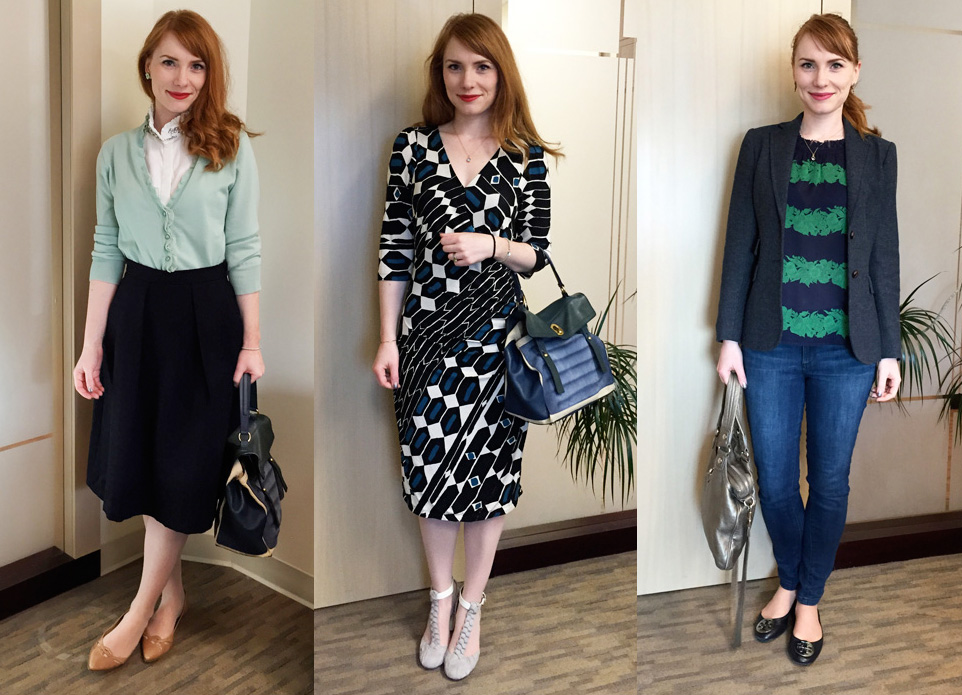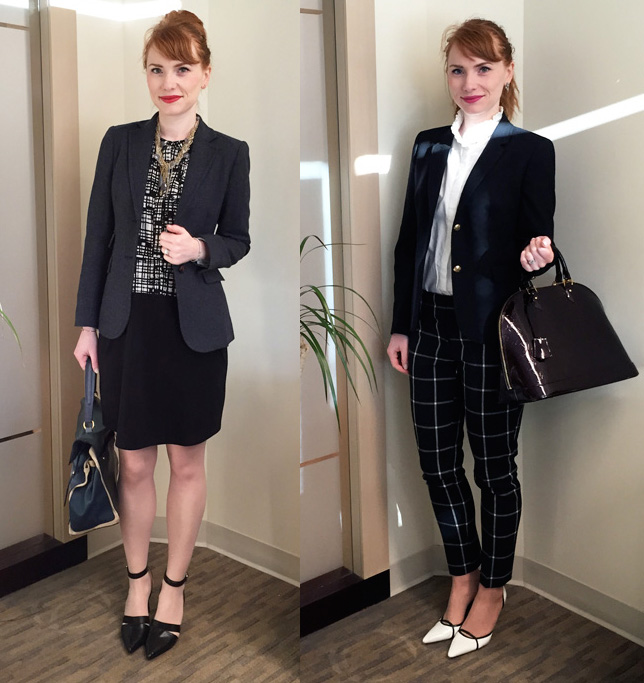 A few explanatory notes are in order. I wore 2 separate outfits on St. Patrick's day: one to the office, and one to a client event in the evening. The green H&M dress I got at the swap was perfect for the latter, but a little too much for the office, so I paired my favourite new skirt with the only other green piece in my wardrobe. I should also mention that #3 and #10 are not the same outfit – I am actually wearing different pants, although it doesn't really look like it.
On to my favourites. I loved too many individual pieces to be able to pick just one, so I will cheat a little and go with an accessory instead: my new (to me) YSL Muse Two bag. As for selecting favourite outfits, that was no less difficult; in the end, I think I have to go with #2, #6, and #14. My least favorite were #15 and #22, which felt a little bit "blah".
Tell me what you think in the comments, and don't forget to check out the "Capsules" tab when you get a chance.