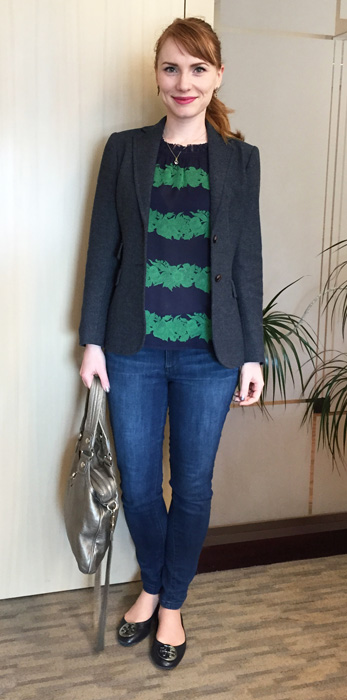 I call this professor chic, and I love it. I have no idea if actual college professors actually dress like this, ever, but in my imagination they do. Keep in mind that my imagined version of a college campus resembles a late-90s teen rom-com, despite the fact that my actual college experience was infinitely more prosaic; no Heath Ledger lookalikes running around, for one thing. More's the pity.
Ahem.
You know what I've decided? This blazer is the best thing to hit my closet since … the last best thing that hit my closet, which was probably, like, 2 minutes ago. Hyperbole doesn't really work in this context, because we're talking about a crowded field, but take it from me: this blazer is bomb awesome. It goes with everything, and it's just slightly off-beat but still professional-ish, so that I can feel edgy and interesting (?) yet office-appropriate while wearing it.
Also? Delicate jewelry is where I'm at, currently: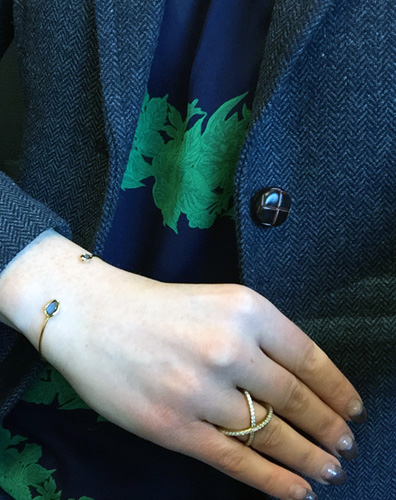 OK, now tell me: who was your 90s teen rom-com jam?