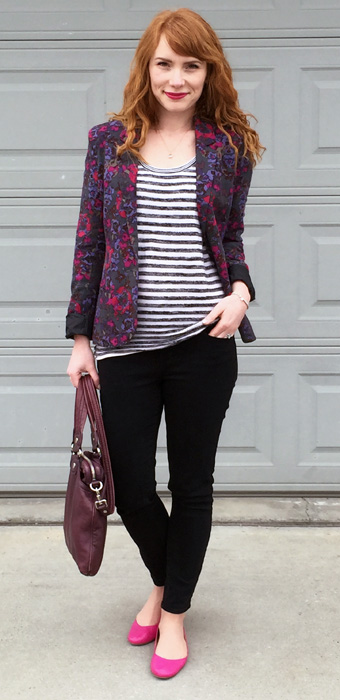 … err, sunshine. Walking on sunshine. Because it's spring – finally! – and I suck at punny titles.
I'm pretty much plagiarizing myself with this outfit, but why fix what ain't broken, amirite? I actually prefer this iteration; the J. Crew mini is quite boxy, and combined with the slouchy blazer, it's not doing my body shape any favours. Also, the striped top is quite loose (and a heavier knit), so it looks better untucked, I think.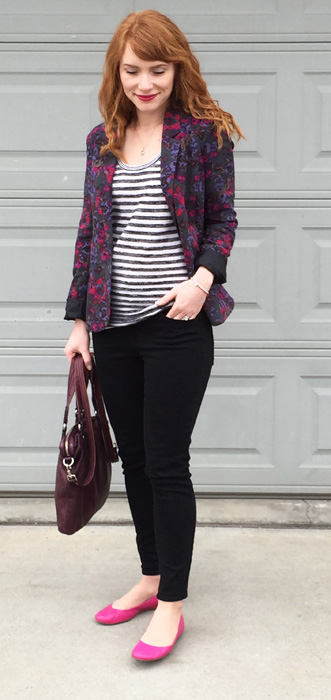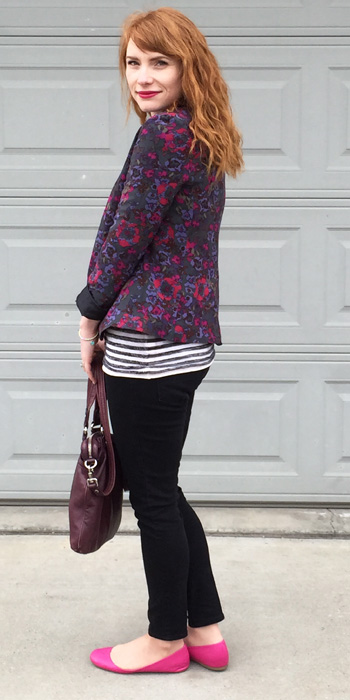 By the way, I'm on the lookout for a new (slimmer fit, lighter weight) striped top; my beloved Gap Factory one from last year is showing its age, and with summer coming (knock on wood) I need a replacement, stat. I have the hardest time finding striped tops I like, which is very odd considering how ubiquitous they are – I think it's because I struggle with the stripe width, which is either too thin, or too thick. This top is just right … but who knows when I'll find a similar one. Or where. Quick, tell me your favourite place to buy a classic striped (cotton) top!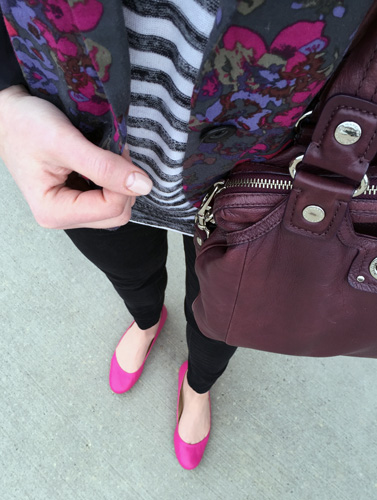 On the other hand, if you're looking for a comfy pair of flats, you could do worse than a pair of J. Crew Cece's. I know they've been discontinued, but if you can catch a good deal on eBay, I would definitely recommend them. I found the leather to be quite supple, which means they require minimal breaking in. I'm not sure how the current Emma flat compares – anyone got the scoop?