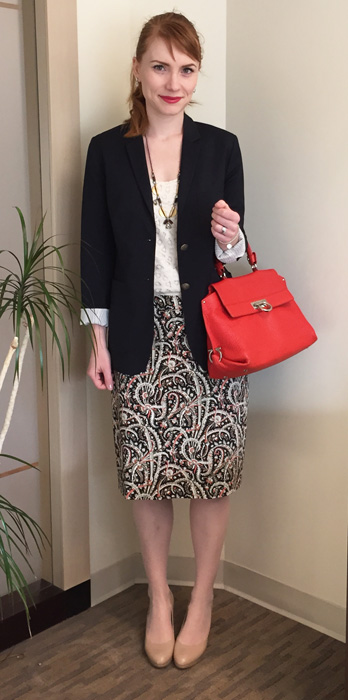 There are days (many days) when I just don't feel like reinventing the sartorial wheel. On those days, I'm thankful for dependable outfit staples that can be thrown together to make me look presentable at work. Mixing one print with two coordinating neutrals, plus an accent colour (pulled from the print) is about as dependable as it gets – office-appropriate, with a bit of visual interest.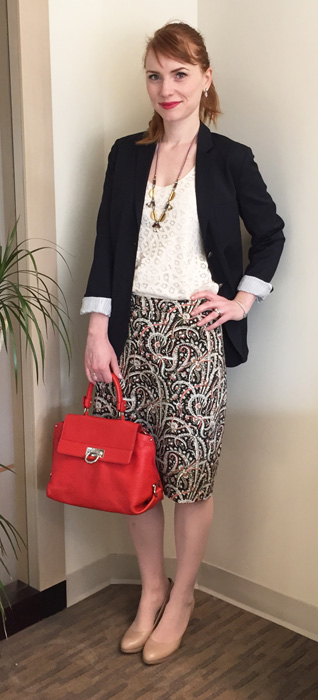 Oh hey, let's take a closer look at mah bag! It's very purty, see: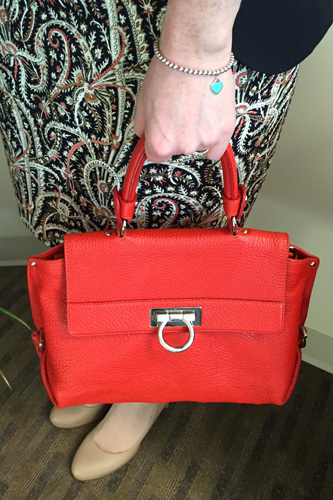 A red bag is by no means a must-have – if you own one or two bags in total, you definitely don't need a red one – but it's a nice-to-have in my books, because it works great as a Pop Of Colour. (My blogger mandate is to remind you periodically about the Pop! Of! Colour! It's, like, written in the small print.)
Got a dependable outfit formula? Tell me.