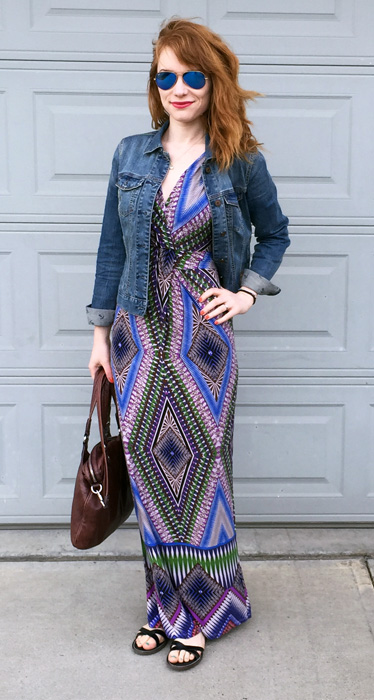 This is not a new dress (in fact, it's quite an old one, and thrifted at that), but it's getting a new lease on life this summer. Bold prints are losing ground in my work wardrobe, but they aren't leaving my casual one any time soon. All neutrals and no fun make Adina a boring fashun blogger, yes?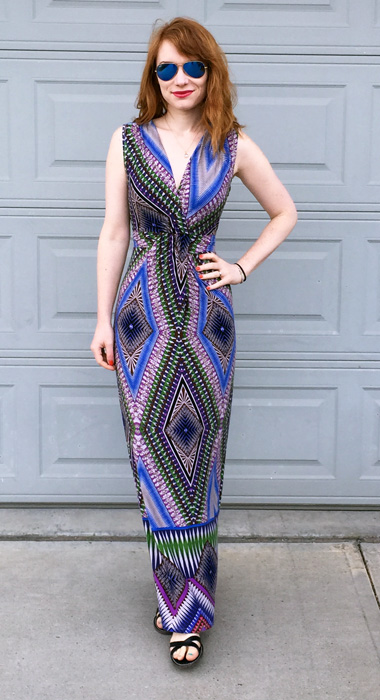 Well, if you disagree, that's alright. I know prints, especially ones this loud, are not everyone's cuppa and I totally get it. The minimalist in me looks at this dress and runs away screaming "my eyes, my eyes!" And it's at that point that my inner Mrs. Roper seizes the opportunity to throw it on, and rock the hell out of the "fashion runways" at Superstore.
I'm surely not the only person who can't quite make up her mind about what her style persona is … so, tell me: how do you reconcile your inner warring style factions?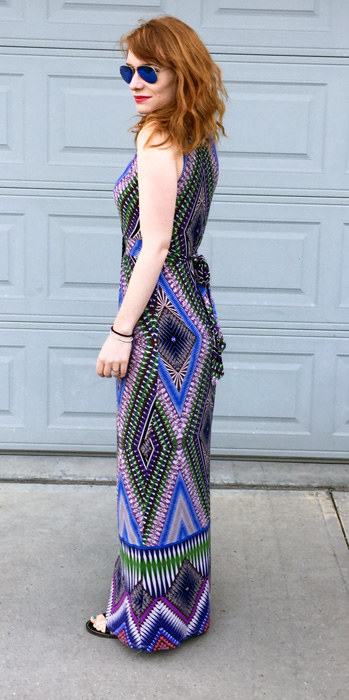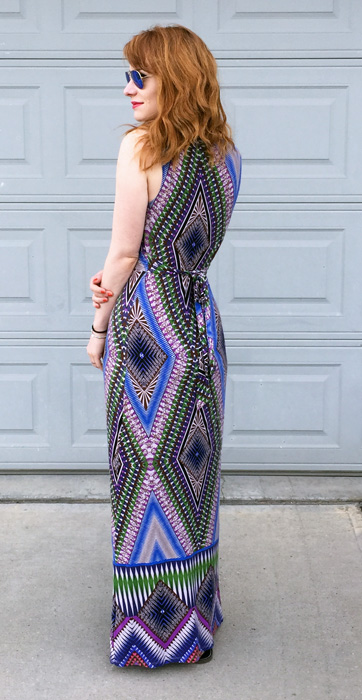 text